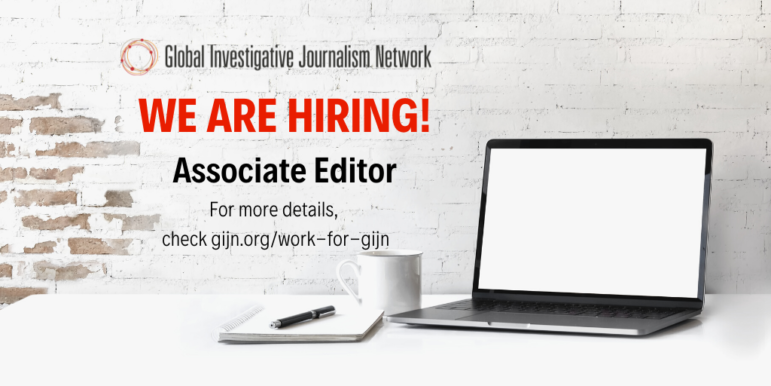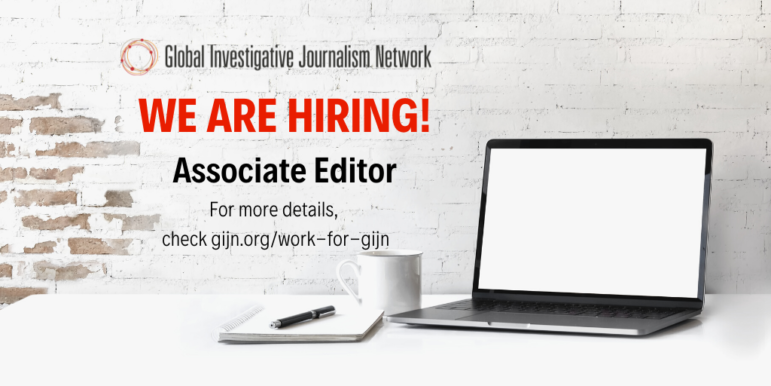 Position: Associate Editor, Global Investigative Journalism Network
This job is now closed.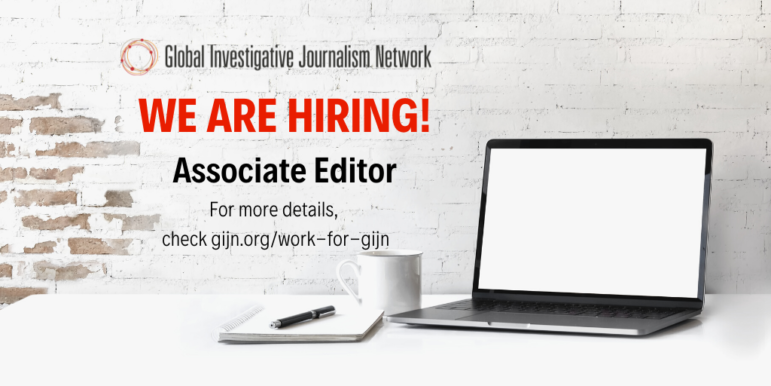 The Global Investigative Journalism Network, a groundbreaking nonprofit that provides support to investigative reporters worldwide, is looking for a full-time associate editor to assist the managing editor with producing and uploading content to our website.
GIJN is an association of more than 200 organizations in 88 countries dedicated to spreading and advancing investigative journalism around the world. This is a unique chance to be at the center of the global hub servicing the world's investigative journalists at a time of unprecedented opportunities and challenges. You'll work with a dynamic international team, spreading tips, tools, case studies, and resources about quality investigative and data journalism around the world in 12 languages.
Applicants must have a solid understanding of investigative journalism, and a passion for innovation and the sustainability of the craft. A strong background in writing and editing is a must, with a special emphasis on meticulous copy-editing and proofing in an online news environment. Experience with digital storytelling tools, editorial project management, photography, and graphics is also an advantage. The position reports to our managing editor, who is currently based on the US East Coast, but the successful candidate can be based anywhere with a willingness to overlap some working hours and attend online team meetings.
Duties
Work with managing editor and regional editors to manage, produce, and upload content for GIJN's websites
Write and edit English language stories
Commission stories and arrange for reprints and extracts
Assist with creative solutions to story distribution across social platforms
Perform rigorous copy editing and proofing of stories in the final stages of production to fit GIJN style guidelines
Skills
Excellent English writing, editing, copy-editing, and proofing skills
Five years of experience as an editor in an online news environment
Interest in investigative and data journalism, innovation, and sustainability models
Global journalism perspective
Ability to work independently and responsibly in a decentralized organization
Highly organized
Ability to work effectively in a cross-cultural environment
Proficiency in WordPress and online project management tools or a willingness to learn
Experience in graphics and image production, digital storytelling, project management, and design highly valued
Any additional languages a major plus
Location: Flexible. GIJN is a virtual nonprofit. You must have good, dependable broadband.
Salary: We're a nonprofit but we pay a living wage. Full-time salary will range from US$4,000 to $5,000 per month, depending on experience and location.
Note: GIJN is a strong believer in diversity and welcomes applicants regardless of race, color, creed, religion, gender, sexual orientation, national origin, ancestry, citizenship status, or disability.