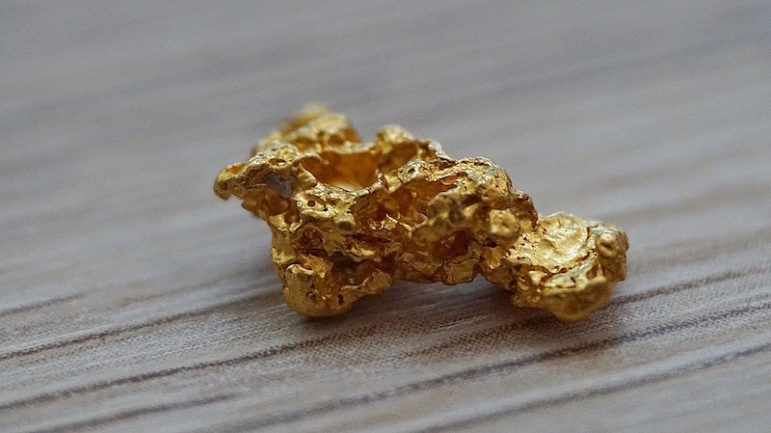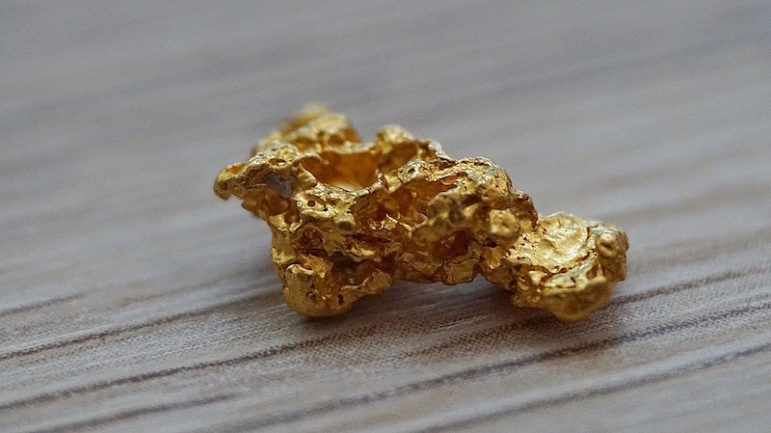 Investigative Team's 'Trust Nuggets' Inject Transparency into Long Stories
One thing journalists have gotten better about over the years is writing "behind the story" pieces for long projects.
In those columns, an editor typically explains why a story was done, demonstrates how much work it took, credits the staff, and answers some anticipated reader questions. The columns, which have become fairly routine, are usually linked from somewhere on the project's home page.
The problem: If you check the analytics, it's very likely that only a small percentage of readers click through to those columns. The built-in audience for behind-the-scenes elements is the actual readers of the story, not the readers who care deeply enough to read a whole separate backstory.
Enter the Trust Nugget
A team we're working with, Gannett's regional-based data and investigations team (formerly part of GateHouse Media), built a WordPress tool that allows pieces of an FAQ to be embedded throughout a text story. Gannett's Bill Church has dubbed those embeds "trust nuggets." (And we love the term.)
The trust nuggets made their debut in a story by reporter Lucille Sherman about a lack of oversight of midwives in Oklahoma. The story is part of a larger project about out-of-hospital births.
As part of Sherman's recent story, she published an About The Investigation piece, with a video of her talking about the investigation, followed by an FAQ. Each of the questions answered could be embedded back in the main story and some were.
Here's What It Looks Like
Two Wonderful Things About Trust Nuggets
Each trust nugget offers actual information. It doesn't just say "to learn why we started this investigation, click here." It gives enough background that the reader learns something about the journalists' values or processes without having to leave the page.
The trust nuggets appear where they're most needed. They anticipate that where the story introduces a new character, readers might be curious about why that character is included. Or where a dataset is cited, readers might wonder why that was the right data to rely on.
Readers don't mostly show up to your journalism automatically curious about how and why it was put together. They typically care only when the behind-the-scenes information relates to the news they're consuming in the moment.
For comparison's sake, consider how you feel about other institutions you interact with. When do you care to learn more about the leadership of your local school district, the manager of your local grocery store, or the policies of a local nonprofit? Only when they intersect with your interests or your concerns, right? You don't just show up at the grocery store wondering about the background of the manager, their corporate philosophy on charitable giving, or the values that guide their hiring.
Here's what Sherman has to say about the work:
"… My biggest takeaway from incorporating these FAQs into the project is this: Transparency doesn't have to be hard or time-consuming. From here on out, I hope it becomes second nature for us to include "trust nuggets," because there's really no excuse for us to not be including them as often as possible.
"I relied on conversations I had with friends, family, and sources to decide on what to shine light on, and that really made the process of creating these questions and answers much easier. I was in touch with what people might be skeptical about, or what things I needed to spend some extra time clarifying, and that made these elements pretty straightforward. I understand that incorporating transparency into our work can seem intimidating and overwhelming, but I want fellow journalists to know it doesn't have to be. It can be as simple as asking yourself: What do I want my grandma to know and understand about this? And go from there. If you can get on the phone with your grandma to have a conversation with her about it, that's even better."
Trust Nugget Tech
The team uses a WordPress theme for designing special projects outside the typical article templates while still tying in news sites' branding and analytics. The theme also houses custom tools like the trust nugget. The nuggets are in testing with the national team and expected to roll out for other newsrooms soon.
Most of us don't have a tech tool that makes embeds like this easy. The important thing is to find ways to inject transparency elements into your story, even if you're just relying on more typical boxes or parenthetical insertions.
When Is Transparency Most Needed in Stories?
When deciding when to share behind-the-scenes info and what to include, think about what you know about what assumptions your users typically make about your work. What do they question about your integrity, your methods, and your agenda? What do you wish you got credit for in your reporting? Use this tool to be proactive about addressing those issues.
Questions Trust Nuggets Can Answer
Why did you do this story? What question(s) did you set out to answer, and why does your audience need those answers?
What were your goals in doing this story, and how might those goals align with what readers value?
How did you work to be fair and respectful to your sources?
What ethical frameworks guided your decisions on this story? Think about policies and norms around sourcing, anonymity, diversity, visuals, financial independence, and political independence.
What assumptions did you as journalists come into the story with, and how did you hold yourselves and each other accountable for checking yourselves?
How do you plan to follow up on this story, and how can readers offer feedback and input?
Trust Nugget Writing Tips
Write each one to be read alone. Most readers will not click through to the original document. Consider the stand-alone nuggets to be your primary product.
Sound proactive, not defensive. Anticipate reader questions without specifically combating them.
As you picture your audience, be generous. Give readers the benefit of the doubt, as you hope they will for you. Assume they want to understand and respect your work, and give them clear reasons to.
---
This article first appeared on Trusting News' Medium site and is reproduced here with permission.

Joy Mayer is an engagement specialist. She is the founder and director of Trusting News. Mayer is also an adjunct professor at the Poynter Institute and community manager for Gather, a platform that supports community-minded journalists and other engagement professionals.