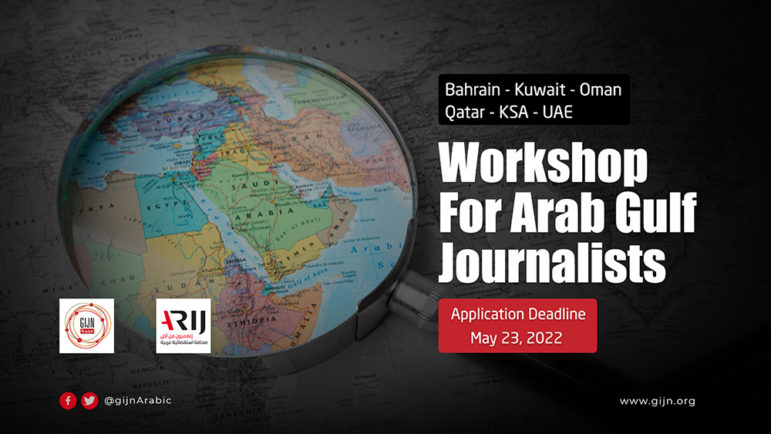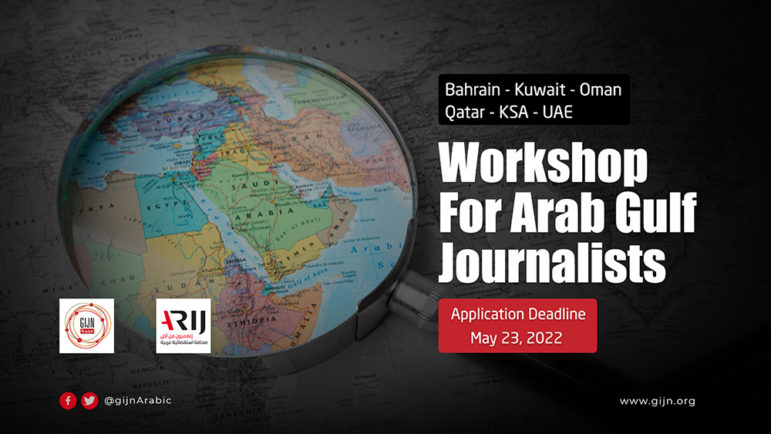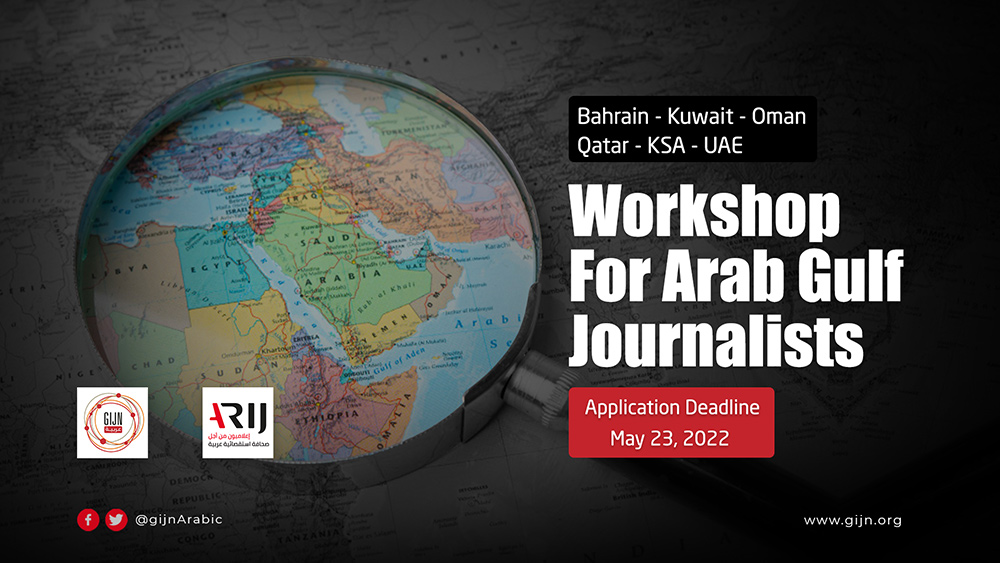 Are you an enterprising journalist based in a Persian Gulf Arab country or a Gulf journalist who works from exile? Looking for a chance to develop your investigative skills? If so, we have a unique opportunity for you: a free, intensive workshop taught by leading journalists and outside experts.
The workshop is open to journalists based in six Persian Gulf Arab countries: Bahrain, Kuwait, Oman, Qatar, Saudi Arabia, and the United Arab Emirates.
This training is sponsored by the Global Investigative Journalism Network (GIJN), a non-profit training and professional development association, in cooperation with its regional member, Arab Reporters for Investigative Journalism (ARIJ). GIJN organizes the biennial Global Investigative Journalism Conference, and ARIJ organizes the annual Arab Investigative Journalism Conference.
Selected participants will have access to GIJN resources, including its global network of experts on following money, people, and supply chains. Participants will also get the opportunity to be linked with top investigative journalism outlets interested in building their reporting networks in the Gulf region. 
Selected candidates will attend a five-day training workshop this June 26 to June 30. Participants will receive airfare and hotel to attend the workshop, which will be held in Amman, Jordan. Admission is free, but space is limited.
To apply, applicants should fill in the application form and add a cover letter with why you want to attend.  
Application Deadline: May 23, 2022.
Successful candidates will be contacted by May 27, 2022
If you have questions, please contact us at gijn.arabic@gijn.org. 
Note: The training will be conducted in both Arabic and English languages. Simultaneous interpretation from Arabic to English, and English to Arabic, will be offered for participants. A level of fluency in English is required for this workshop.
The Global Investigative Journalism Network serves as the international hub for the world's investigative reporters. At the heart of GIJN is an international association of nonprofit journalism organizations. From its founding in 2003, GIJN has grown to include 227 member groups in 88 countries. Today, GIJN works in a dozen languages to link together the world's most enterprising journalists, giving them the tools, technology, and training to go after abuses of power and lack of accountability.
Arab Reporters for Investigative Journalism (ARIJ) is the first and leading media organization in the MENA region, dedicated to promoting investigative journalism across the Arab world. Based in Amman, ARIJ was founded in 2005 with the aim of supporting independent, quality and professional journalism, by offering training, media coaching, mentoring, funding and networking opportunities with local and international media outlets. ARIJ aims to support every Arab journalist with the ambition to advance in the field of ivestigative journalism.
---