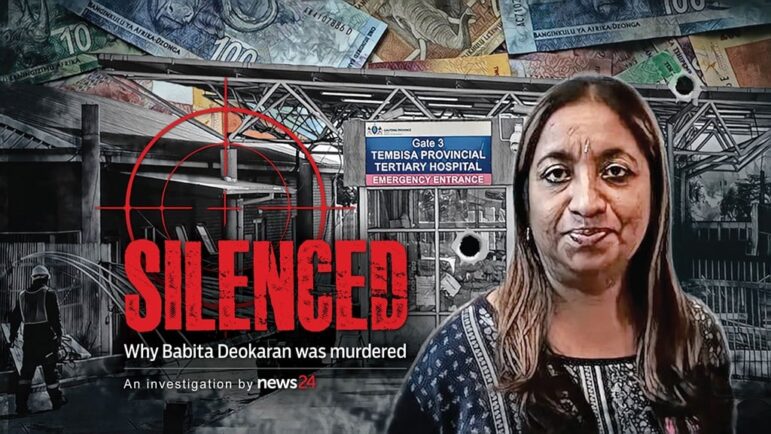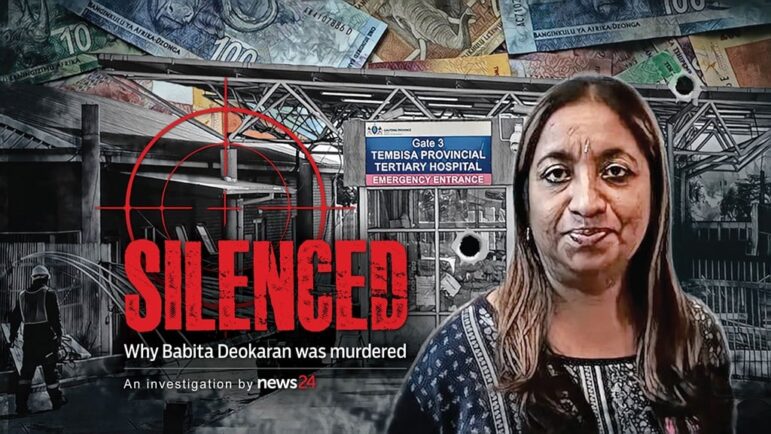 Investigations into Lottery Corruption, Whistleblower's Assassination Share Taco Kuiper Journalism Prize
Editor's Note: At the ceremony for the 2022 Taco Kuiper Awards, Wits University Professor Anton Harber — a GIJN board member — announced his retirement from his long tenure as convener of the journalism prize. Since 2006, the awards have honored dozens of watchdog reporters for their outstanding investigative reporting in South Africa.
In August 2021, a South African civil servant and mother, Babita Deokaran, was shot and killed in front of her home. South Africa is a high-crime country — but watchdog journalists realized this was no ordinary murder, after learning that shell casings from three different guns had been found at the scene. And Deokaran was a watchdog herself.
A financial officer for a provincial health department, Deokaran was the kind of government official every citizen in the world should treasure: ethical, diligent, and deeply courageous.
Following an innovative, 12-month sleuthing project, Jeff Wicks, an investigative reporter at News24, revealed that Deokaran had blown the whistle on US$47 million in suspicious transactions at a state hospital just three weeks earlier, and had been the target of a hired assassination. Wicks also revealed stunning government inaction and cover-ups following Deokaran's internal report, as well as a broader hospital budget "extraction network" that she had stumbled upon, involving dozens of illegitimate and fake companies.
In April, Wicks' powerful series, Silenced, was recognized as a joint winner of the 2022 Taco Kuiper Award — South Africa's most prestigious investigative journalism prize. (Despite formidable challenges, South African journalists consistently produce some of the world's finest watchdog reporting — and the annual Taco Kuiper Awards, managed by the Wits Centre for Journalism, provides both recognition and critical guidance for the craft.)
A veteran reporter and editor, Ray Joseph, shared the top prize, for his multi-year investigation into corruption at South Africa's National Lottery, produced for the nonprofit news agency GroundUp.
The awards panel noted that Joseph's series had led to the firing of top executives, and that it exposed systemic corruption in a major charitable institution where there had been "hardly any hint" of wrongdoing before.
"It was his patient persistence, with the backing of the small GroundUp newsroom, that brought it all tumbling out," said Anton Harber, adjunct professor of journalism at Wits University, and Executive Director of the Campaign for Free Expression. "Ray has produced a valuable database of lottery grants, which is available to everyone for further investigation."
Continuing the Work of a Silenced Whistleblower
Wicks' investigation involved scouring tens of thousands of emails with the aid of a free, AI-powered data tool, poring through hundreds of business records and creating a minute-by-minute timeline of the contents of Deokaran's phone and WhatsApp account. However, in an email interview with GIJN, Wicks said the key to confirming Deokaran's suspicions involved physically visiting more than 100 claimed business addresses connected to hospital spending.
"Wicks and News24 can be commended for the… determination to see through what Deokaran had started," said Harber, who is also a GIJN board member." Also, for plowing through 60,000 emails, extensive phone accounts, records of 217 companies, ledgers, a report they were told did not exist, numerous interviews, and visits to company addresses to show they were fake."
These two outstanding investigations were among 29 entries for the award — up from 26 in 2021 — which included 11 video entries and 18 text stories from 13 newsrooms.
This year's runner-up was a team from TimesLive — Aron Hyman, Graeme Hosken, and Tankiso Makhetha — for their chilling series that exposed "Zama Zama" illegal mining militias. In remarks at the awards ceremony in Johannesburg, Harber said: "This year we have again seen journalists tackle issues at every level of our society. We can say with pride that some of our news outlets are among the few institutions which remain independent and strong enough to tackle these issues, and force those with power to account for themselves."
In 2020, Wicks and a colleague, Kyle Cowan, won the Taco Kuiper prize for a data-driven investigation, Killing Kinnear, that exposed the surveillance and assassination of a South African police colonel.
The Value of Digital Tools — And On-the-Ground Reporting
Wicks told GIJN that the impact from the Silenced investigation included the suspension of two health officials, and a law enforcement probe into a ruling party politician.
"Our work set in motion an investigation by the Special Investigating Unit [South Africa's independent anti-corruption agency], and the Hawks [its organized crime unit] registered a fraud and corruption inquiry, raiding the hospital as well the home and business of an ANC leader," he explained.
While six alleged hitmen will face trial for the assassination in July, Wicks noted the trail for the people who commissioned Deokaran's murder "has gone cold."
"Six hundred days have gone by since an arrest was made, and the person or persons who ordered the hit remain free," he lamented.
To unravel the corruption Deokaran was trying to expose, Wicks used the free, AI-driven Google Pinpoint parsing tool to organize the massive trove of email and business directory data. He then analyzed phone data divided into 16,000 spreadsheet lines. (See a useful video tutorial on Pinpoint at this link, and some new tool features within this GIJN story).
Asked for a key technique for this kind of investigation — involving transactions with dozens of contract beneficiaries — Wicks stressed the importance of visiting places that emerge from data analysis. While registry documents and databases can show that a claimed service provider is a fake company or a shell corporation, he pointed out that there is no data substitute for visiting a corporate address and finding, and photographing, an empty lot.
"Beyond tools like Google Pinpoint, the only tip I have is to leave your chair," he noted. "We were only able to unmask shell corporations as fake because we visited over 100 'business addresses' and found dilapidated buildings, churches, creches, and open fields. Fake addresses had been chosen at random."
Watch a video of Wicks' award-winning investigation into the assassination below.
Additional Resources
From COVID Scandals to Chemical Explosions: South Africa's Leading Investigations from 2021
Free, Game-Changing Data Extraction Tools that Require No Coding Skills
Taco Kuiper Award: "We Need Probing, Fact-checked, Fearless Journalism"
---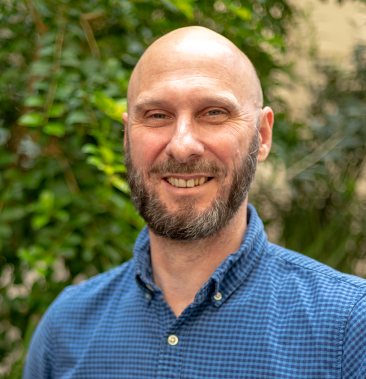 Rowan Philp is a senior reporter for GIJN. He was formerly chief reporter for South Africa's Sunday Times. As a foreign correspondent, he has reported on news, politics, corruption, and conflict from more than two dozen countries around the world.