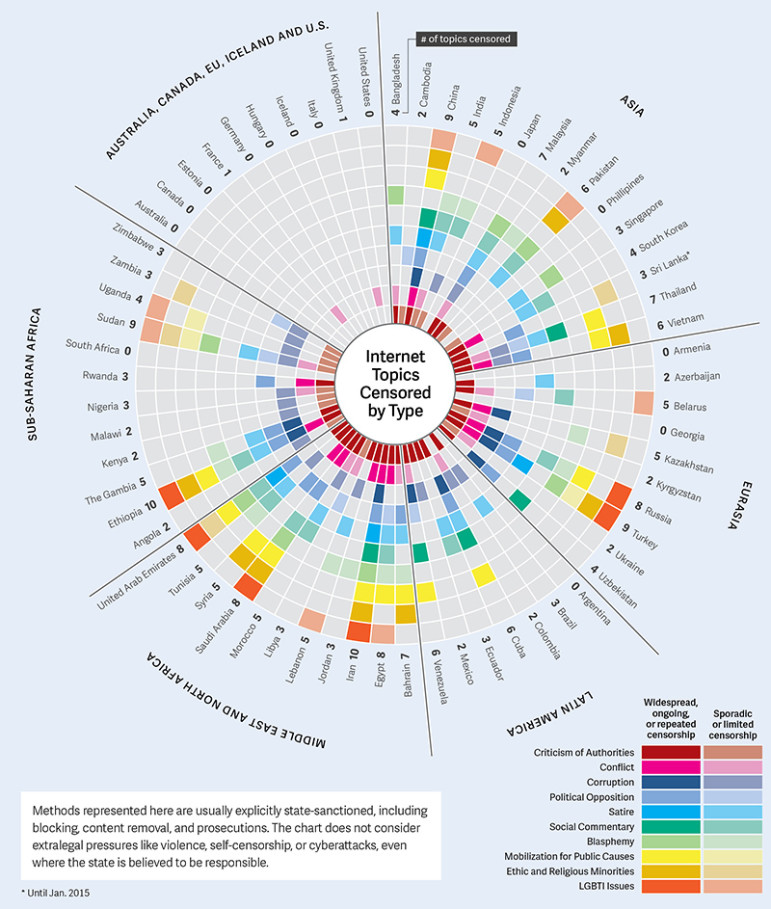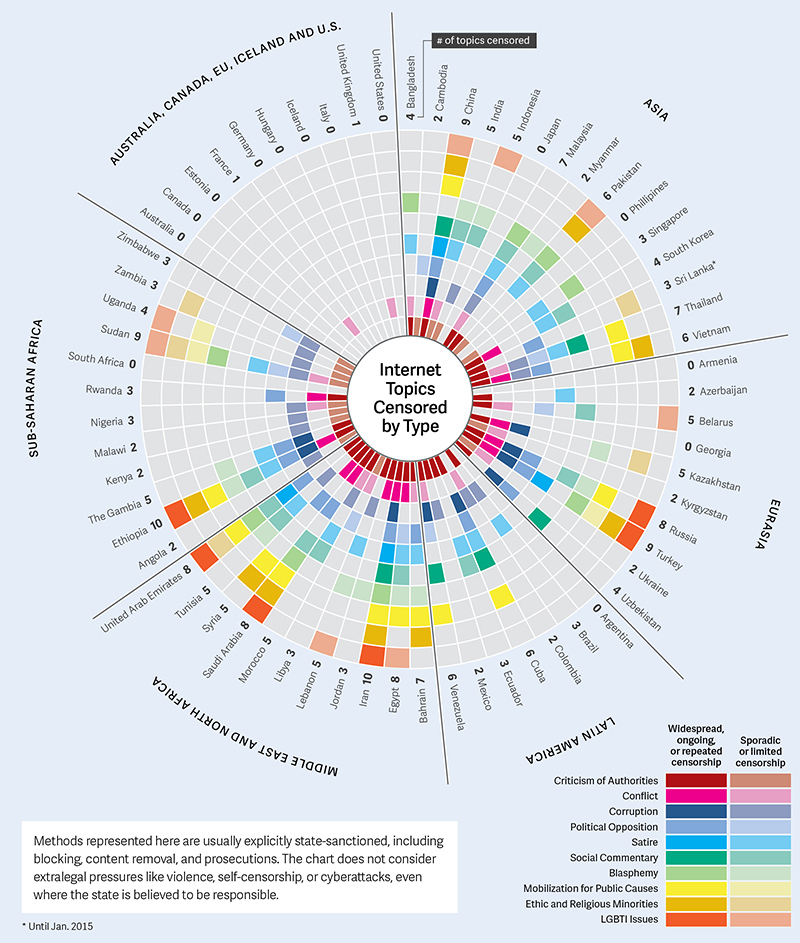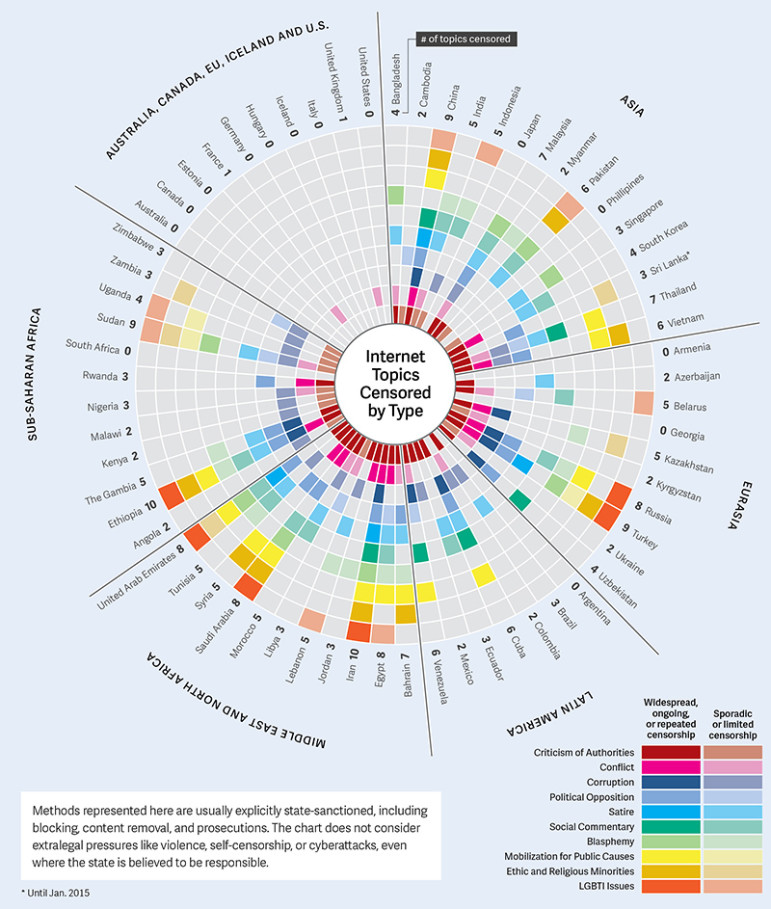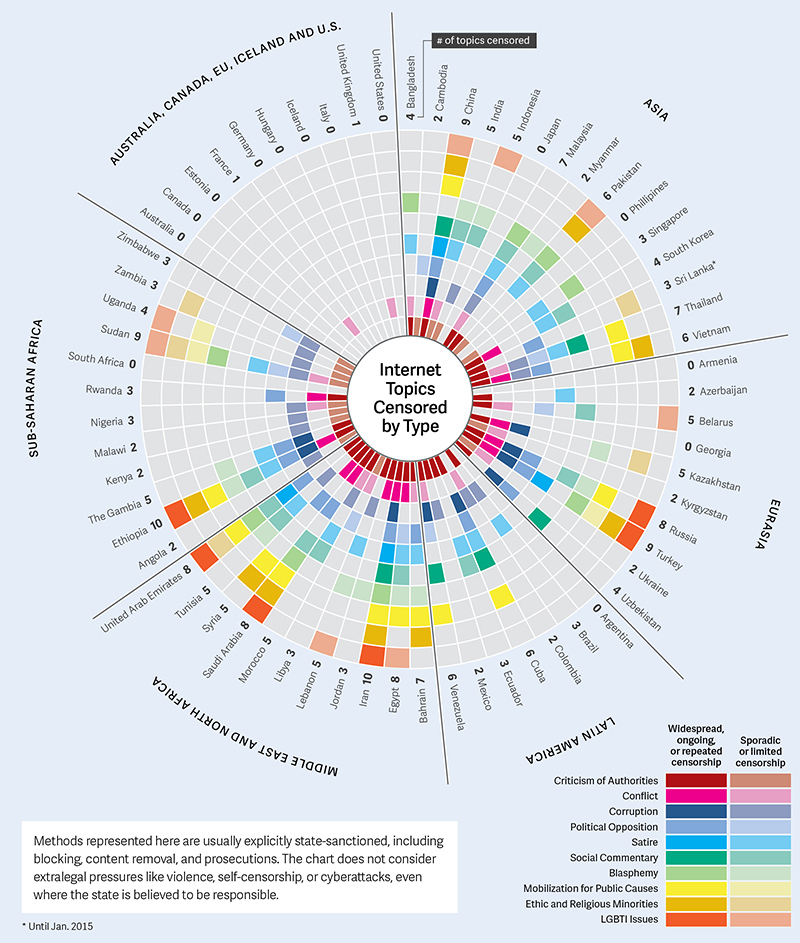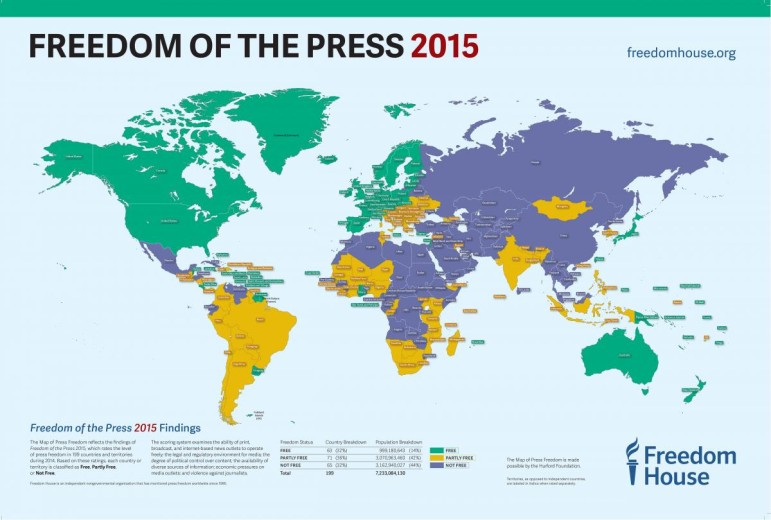 Here's the annual map of global Internet freedom, drawn from Freedom on the Net 2015, released this week by Freedom House. The news is not good: Internet freedom worldwide declined for the fifth straight year in 2015, with more governments censoring information of public interest while expanding surveillance and restricting privacy tools, the report found.
"Undermining online encryption and anonymity weakens the internet for everyone, but especially for human rights activists and independent journalists," said Sanja Kelly, project director for Freedom on the Net. "Privacy tools can help protect internet users from the kinds of abuse we document."
More than 61 percent of Internet users reside where criticism of governments, militaries, or ruling families have been subject to online censorship. A striking 58 percent live in countries where people have been imprisoned for posting political, social, or religious content.
For more information, see the full report here. Country by country rankings are available here.