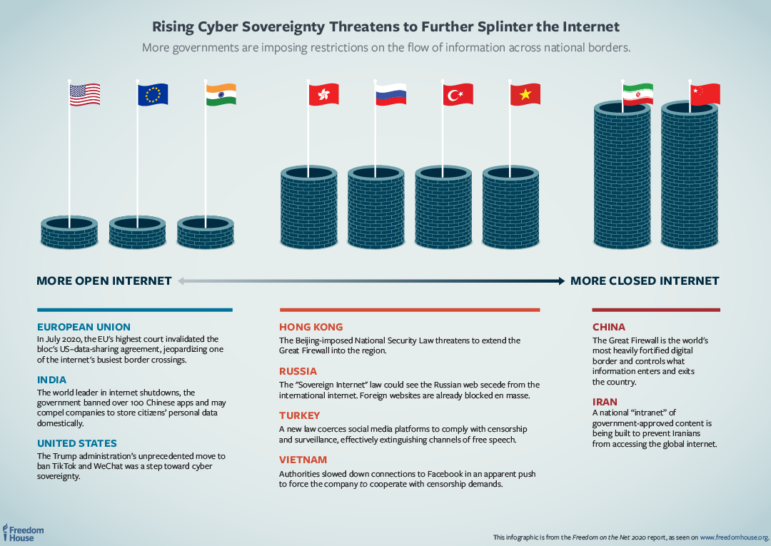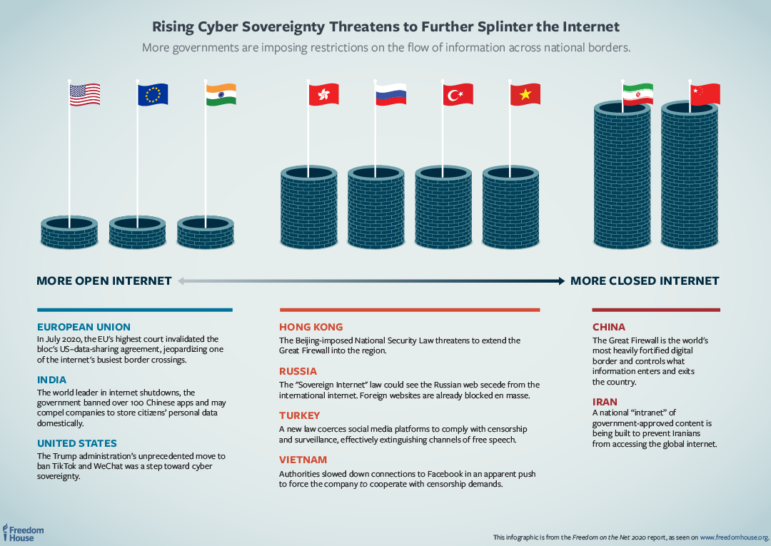 Pandemic Accelerates Global Decline in Digital Freedom
Read this article in
Governments around the world are using the global pandemic as an opportunity to tighten their grip on information flow, accelerating a ten-year drop in internet freedom, according to a just-released report by the US-based Freedom House. The annual Freedom on the Net report outlines three notable trends:
Political leaders using the pandemic as a pretext to limit access to information.
Authorities citing COVID-19 to justify expanded surveillance powers and the deployment of new technologies that were once seen as too intrusive.
The transformation of a slow-motion "splintering" of the internet into an all-out race toward "cyber sovereignty," with each government imposing its own internet regulations in a manner that restricts the flow of information across national borders.
Freedom House's landing page for the project features an interactive map where users can see which countries are "free," "partly free," or "not free," as well as policy recommendations for "fostering a reliable and diverse information space."
The United States did not emerge unscathed in this new report. Although classified as "free" according to Freedom House's methodology, the US has seen similar controls this year that countries like Belarus, Syria, and China imposed, according to the report's key internet controls matrix. Controls such as "new law or directive increasing censorship or punishment passed" and "technical attacks against government critics or human rights organizations" were noted in the US. For the purpose of comparison, the US had four of the nine controls present; Australia, Canada, Estonia, France, Iceland, Japan, Malawi, The Gambia, and the United Kingdom all had none.
Countries with the biggest gains in their "Internet Freedom Scores" include Sudan, Ukraine, and Zimbabwe, while India, Kyrgyzstan, and Myanmar saw the biggest declines.
You can download the 2020 score data here, and the COVID-19 censorship and surveillance data here. For more information about Freedom on the Net, which is Freedom House's "annual survey and analysis of internet freedom around the world," click here.
---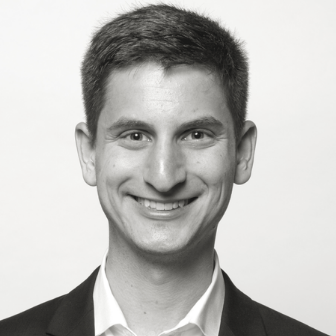 Brian Perlman is an assistant editor at GIJN. He specializes in human rights violations research using advanced digital forensics, data science, and open source techniques. He is a graduate of the UC Berkeley Graduate School of Journalism and a former manager at the Human Rights Center at Berkeley Law.