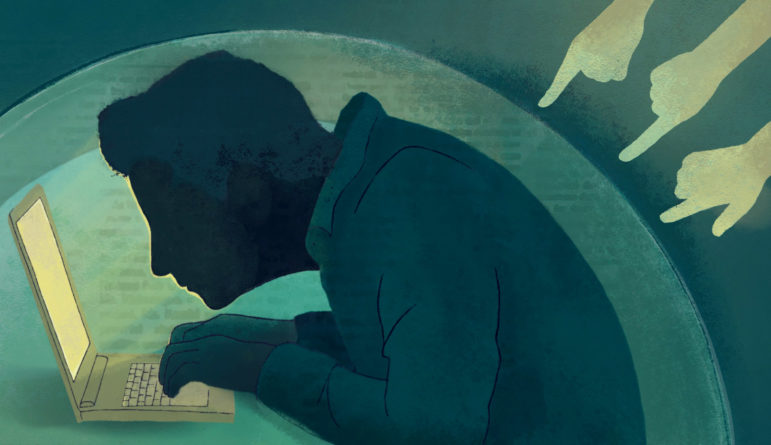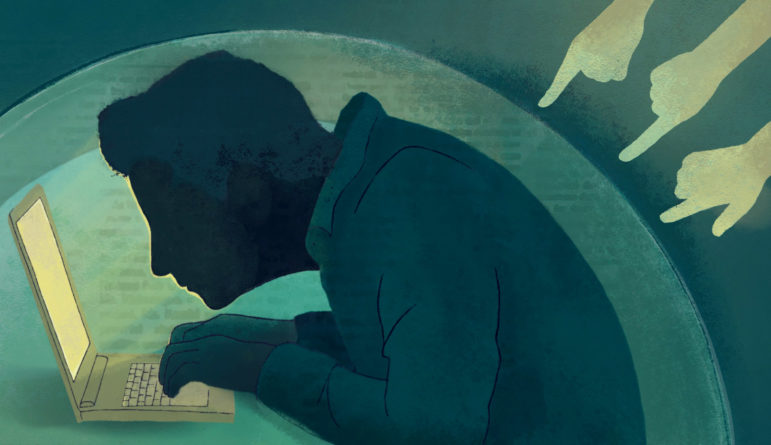 How to Investigate Attacks on Journalists — and Make Them Backfire on Culprits
The killers of journalists like Daphne Caruana Galizia in Malta, Anna Politkovskaya in Russia, and Jamal Khashoggi in Turkey thought no determined investigative spotlight would be shone on their deeds, and that silencing an investigative reporter would help their cause. They were wrong.
"By killing the messenger, you can't kill the message," Laurent Richard, founder of Forbidden Stories, a nonprofit that amplifies the work of murdered or threatened journalists, told an audience today at the 12th Global Investigative Journalism Conference (#GIJC21).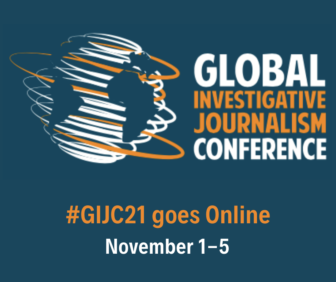 In a session marking today's International Day to End Impunity for Crimes against Journalists, a panel of experts argued that by investigating the murders of journalists, reporters can not only turn impunity into justice, but can also deter ruthless actors from potential future violence.
The figures are stark: according to the UNESCO Observatory, nine out of 10 murders of reporters have not resulted in judicial punishment in the past 14 years. They recorded 1,200 journalist killings over that period.
But pointing to the example of how, after the murder of Caruana Galizia, scores of reporters rallied to the corruption probe she began, Richard said that some bad actors are slowly learning that killing reporters simply magnifies the spotlight on their abuses.
The speakers agreed that these murders represent aggravated crimes against society, and should be treated as such by policymakers. But they stressed that when the cases are amplified by media colleagues, each killing can be made a source of bitter regret for the perpetrators, even when the criminal justice system conspires to keep them out of jail.
In just one example, panelist Roman Anin of IStories revealed that, like some other beat reporters in Russia, he became an investigative journalist as a direct result of the brazen murder of Politkovskaya in 2006. Anin has since led an investigative team at Novaya Gazeta and founded the impactful investigative outlet, IStories, broadening the spotlight on unaccountable forces in Russia and helping to investigate Politkovskaya's assassination as well. Anin — whose apartment and newsroom were raided by Russian security police this year — recommended an investigative documentary on Politkovskaya's murder by Novaya Gazeta that was released in October.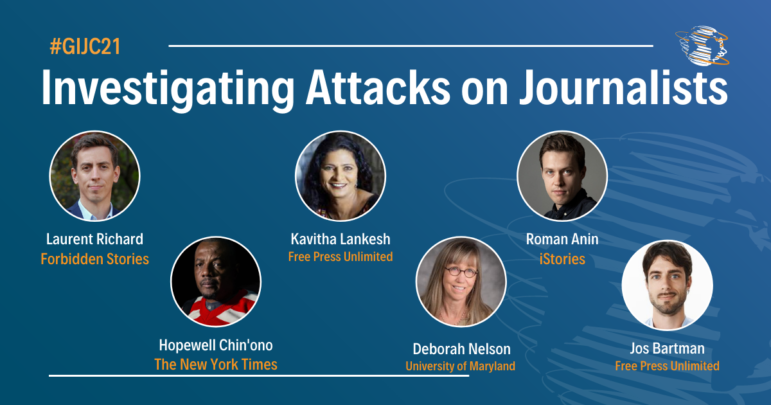 In another example of unintended consequences, Zimbabwean journalist Hopewell Chin'ono revealed that being jailed for his reporting last year actually fueled his investigation into the looting of COVID-19 resources thanks, in part, to media coverage of the persecution. Chin'ono said reports of his multiple jailings in 2020 also provided cover against potential physical harm, but warned that this same media spotlight needs to illuminate persecutions of local and lesser-known African reporters for that same reason.
Another speaker, Indian filmmaker Kavitha Lankesh, described the assassination of her sister, journalist Gauri Lankesh, outside her home in 2017. She told the audience how the courage of her sister's investigative work had emboldened fellow reporters, training a spotlight on Hindu supremacist politics and focusing attention on 20 unsolved journalist murders in India. "No one has been held accountable for 81% of journalist murders in India in the last ten years," said Lankesh. "Charges are yet to be framed in the trial of the perpetrators of Gauri's murder; twice in the past four years, I've had to rush to India's top court to ensure no derailment of justice, and a fair prosecution. The threat to journalists grows by the hour."
Meanwhile, Jos Bartman, research coordinator of A Safer World for the Truth Project, told GIJC21 attendees how his nonprofit is directly investigating unsolved journalist murders and aims to delve into 10 cases next year. Bartman said the project had already completed two murder investigations concerning courageous journalists Zubair Mujahid in Pakistan and Regina Martínez Pérez in Mexico. He shared step-by-step tips on how ordinary newsrooms can analyze weak police investigations, which we include below alongside other tips from the panel.
Tips for Investigating Journalist Murders:
Begin by analyzing the murdered reporter's work. "With Zubair (Mujahid), we started by going through the paper archives of his newspaper," Bartman noted. "We used a coding scheme to isolate the most important topics he wrote about, and the people he was incriminating. Police torture and negligence, in regards to human rights cases, showed up strongly, and [one police department] mostly."
Assess the vulnerabilities of those story targets — you may find suspects you've never heard of in the middle tiers. "Local police, landlords, they were really affected by Zubair's writing," Bartman explained.
Analyze threats and intimidation prior to the murder. "We found (Mujahid) was detained prior to his murder by district police, for unknown reasons," said Bartman. "He wrote a letter asking for help."
Examine the police investigation for anomalies. "This is probably the most important step. As you know, official investigations are not always thorough or unbiased," said Bartman. "We examined case files to find anomalies, like deficient post mortem reports; no ballistics tests."
When interviewing potential witnesses and accomplices, take all the security precautions you can — and don't go alone. Anin revealed that his presence at an interview with potential witnesses had thwarted the planned kidnap of a colleague. Apparently, the plotters shelved their abduction plan when he also showed up to the interview.
Reach out to civil society allies if your key witness insists on a deal. Anin said that, in one case, his team sought help from international organizations when a crucial witness demanded that they help him leave the country in exchange for his testimony. "You can imagine how difficult it is to get a visa for a guy with a criminal past," said Anin. "We had to meet with members of criminal gangs trying to sell us information on the assassination."
Consider litigation to have a case officially reopened. 
Don't name individual perpetrators without concrete evidence. But carefully set out the evidence you have about the institutions involved — and be transparent about what you can't prove. "This can be a strategy to move the case forward," said Bartman.
Use encryption tools to protect your investigation. Richard emphasized that reporters investigating police investigations need to separate their personal digital spaces from their professional ones, and use the best encryption tools available. Anin has suggested tools like VeraCrypt to protect and camouflage files; password managers like LastPass and Google Authenticator; and disc encryption like FileVault for Macs, and BitLocker for PCs.