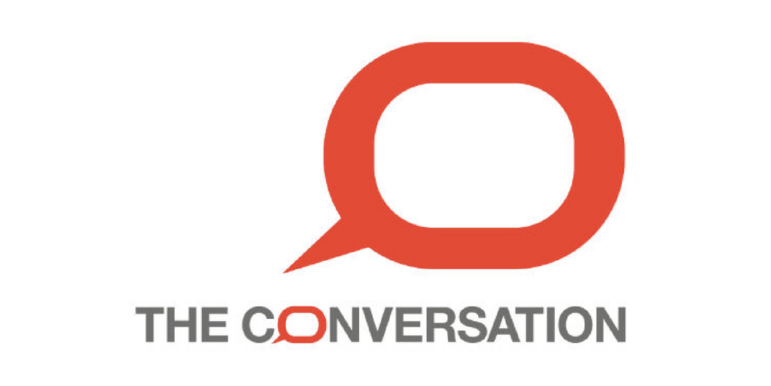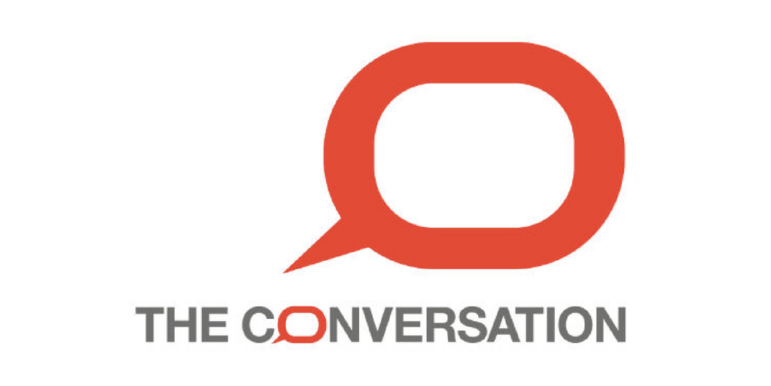 News organizations produce a lot of coverage, and with nearly all of it living online now, it's easier than ever for publishers to update, promote and reuse stories from their archives.
We're going to look at how one publisher, The Conversation, approaches updating its old stories. The Conversation has a unique model — it publishes articles from academics and releases them under a Creative Commons license— but there are lessons here for all types of news organizations.
Here's the TLDR (Too Long; Didn't Read) version of what you need to know:
---
TLDR
• The Challenge: The Conversation wanted to find a way to better respond to the news cycle and other breaking news scenarios.
• The Strategy: The site regularly updates and promotes archival stories to commemorate holidays and special events and also to respond to breaking news events.
• The Numbers: Its most regularly updated story is an article on mass shootings, which has been amended four times.
• The Lessons: When reusing archival stories, publishers should be clear with readers that the story was previously published and has been updated.
• The Future: The Conversation wants to further systematize its use of archival coverage.
• Want to know more? Scroll down for some more examples of publishers mining their archives for new coverage.
---
Now, let's dig in a little deeper:
The Challenge
The Conversation is a global nonprofit news organization that publishes stories written by academics. These experts have deep knowledge on topics that are in the news and on subjects that are generally of interest to readers. The Conversation's goal is to make their work more accessible to the broader public.
The Conversation published a story by an Arizona State law and political science professor on whether President Trump has violated his oath of office, a piece looking at the benefits of American trade with Europe by an economics professor from the University of California, Merced, and an article by a University of Connecticut professor of health sciences on the danger of tanning beds.
Everything The Conversation publishes is released under a Creative Commons license so any other news organization can publish the stories as long as they credit The Conversation and link back to its site. (The full republishing requirements are here if you're interested.)
While its work with academics gives The Conversation easy access to world-class expertise on a range of subjects, its reliance on outside writers does come with some challenges, including the fact that it can often be tricky for it to reply to breaking news given the fast pace of relentless news cycles.
The Conversation's staff recognizes that readers aren't coming to the site for breaking coverage, but The Conversation wants its analysis to be relevant to the news cycle and to provide readers — and its publishing partners — with additional context and background on the news of the day.
In recent years, The Conversation began looking inward for coverage: If it couldn't get a fresh story immediately, could it update and reuse what it already has published?
---
The Strategy
The Conversation regularly updates stories from its archives, and Joel Abrams, The Conversation US manager of media outreach, told me the site has two main strategies when it comes to repurposing coverage.
"We have both a commitment to surfacing evergreen content and a commitment to surfacing archival material," he said. "Evergreen in part on our own social media and archival both for ourselves and for our republisher network. Over two-thirds of our traffic is from other sites republishing our content."
It'll peg evergreen coverage to recurring holidays and events. On July 4, The Conversation reran a story about fireworks. On Easter, it reused a story about the etymology of the holiday's name.
And on Static Electricity Day (celebrated annually on January 9 — mark your calendars for 2019), The Conversation republished a story on, you guessed it, static electricity.
"We have a lovely article explaining static electricity," Abrams said. "It's not widely celebrated, but for anyone who is interested (we have a story). Many websites are looking for a chance to hit on a trend or a hashtag that's timely. We could explain static electricity any day of the year, but the editor chose to publish it initially on Static Electric Day …because it gives it a little peg to have it published on that day."
The Conversation has a steady rhythm of these types of evergreen stories, but it focuses most of its archival work on updating older stories to remain relevant to the news cycle. Sometimes a piece will be pegged to an earlier news event and will need to be updated for new developments. Other times it's just a more general story and something happened in the news to make it relevant again.
"This is a way to respond really quickly to breaking news, to say, okay, we don't have to start from scratch with an author when there is news, we can take something that is relevant, accurate and just a little out of date and retop it with the latest developments…it serves us and the republishers who are on the usual news cycle and want something as soon as possible," Abrams said.
Typically, the site's editors will add in a few sentences to update the story to the latest development, double check to make sure everything in the story is still accurate (more on that in The Lessons), and then publish the story and send it out to The Conversation's partners.
It's worth noting also that sometimes the stories themselves won't need updating, and then The Conversation can just promote them again on social media. If a story is just getting one or two sentences added to it, The Conversation will keep it on its original URL, but if it's making more substantive changes it will often create a new article.
Here are a couple of examples of how The Conversation has repurposed archival stories when the news warrants it:
• Earlier this year, The Conversation published a story from researchers who had done a study on the lack of diversity in President Trump's judicial nominees. After Justice Anthony Kennedy announced his retirement last month, The Conversation updated the story and ran it again.
"We just updated the first two grafs saying it was likely that he would appoint a white man as his record has shown thus far," Abrams said.
• In February, The Conversation published an article about pending "right to try" legislation that would give terminally ill patients the right to access experimental treatments that haven't been approved by the FDA. It updated the story in March when Congress began work on the bill and again in May when Congress actually passed it. Trump signed the bill into law a week later, and CBS News reached out to Abrams about updating the story again. The final version got the most pageviews of any version, he said.
"It did not get as large an audience as the editors or author would have hoped for, but when it got taken up by Congress again and passed, it got a quick update and found additional republishers, including CBS, which it did really well for," he said. "So when the president was signing it, CBS remembered we have this story and they came to us and asked if we could update it…and it got even more readers."
---
The Numbers
The Conversation US publishes about eight to 10 stories per day. Abrams said he couldn't quantify the number of archival and evergreen stories the site republishes but he said it's a "small proportion" of its coverage.
But since The Conversation launched in the US in 2014 (it debuted in Australia in 2011), it has published more than 6,000 articles and it says it has relationships with scholars at more than 625 colleges and universities around the world.
The site has a deep well of stories to draw upon, but it will sometimes reuse the same story multiple times.
The story "5 things to know about mass shootings in America" has been updated four times, most recently in May after the shooting at Santa Fe High School in Texas.
"Sadly, that story is not just evergreen, but the facts pretty much haven't changed," Abrams said.
---
The Lessons
• Be transparent: Nobody likes to feel duped, so as you're thinking about ways to reuse archival coverage, it's critical that you're transparent with readers.
Every Conversation story that is updated will either show when it was originally published and updated just below the headline.
It will also include the details in an editor's note at the bottom of the story.

While it's important to let readers know that the story they're reading was updated, readers mostly don't mind reading archival stories, Abrams said.
"This information is new to the vast majority of readers out there in the world and even the people who did read it, most people consume so much online content that it's very ephemeral and they might not even remember that they read essentially the same article," he said.
• Work with writers: Before it republishes any of its old stories, The Conversation will check with the article's author to make sure they're okay with the updates. Sometimes that means an editor will insert a few lines and other times the author themselves will add new material.
Regardless, the site always checks with them to make sure everything is still accurate and up-to-date.
"We have less flexibility in that regard than the average publisher, but it's important to us," Abrams said. "Part of our mission is to help experts communicate with the public in a way they are confident that these are their ideas being communicated accurately. That's why they volunteer their time to us to get their ideas out into the world. We don't change that at our will. We make sure they're okay with what we're doing."
It goes without saying that accuracy is paramount to news organizations so if you're thinking about updating old stories, be sure to keep that in mind as well.
• Stay organized: News organizations publish so much coverage these days that it can be a challenge to keep track of it all and to remember what old coverage might be worth surfacing again.
For the more evergreen and holiday-based coverage, Abrams said the team uses Google Calendar reminders. So in early January next year he'll get an alert to remind him that Static Electricity Day is coming up and The Conversation happens to have a shocking story that could get some sparks of attention if it gains friction on social.
The Conversation's process is less systematic when it comes to breaking news stories. Abrams will just consult with the site's editors to see if they remember any particularly relevant stories. Abrams and I spoke last Friday after the Justice Department announced new indictments against 12 Russians for meddling in the 2016 election, and that afternoon Abrams asked some of the site's editors whether previous stories on Russian hacking could be reused.
"In this case, they decided that the story on Russian hacking couldn't just be retopped and needed to be redone," he said. "I think we're going to have a piece that will include some elements from it but will be fresh. Ideally, things can be updated with as little work as possible."
Abrams also said he enlists The Conversation's interns to help find evergreen stories that are worth repromoting.
"It's both useful and a great way for the interns to become familiar with what we do," he told me in an email. "Every few months I also go to Facebook and download posts from the same time a year or two years ago.  Then I sort those in a descending manner by engagement rate to get ideas for reposting.  I'll also use CrowdTangle for this purpose."
There are also an array of tools you can use to help identify stories that might make sense to republish. Conversation UK community manager Khalil A. Cassimally also introduced Abrams to the social media scheduling tool MeetEdgar. He now uses it to schedule archival stories for promotion on Facebook.
---
The Future
The Conversation has no plans to stop what it's currently doing. Abrams said the site is continuously thinking about how it can improve its processes, make its coverage even more resonant and expand its reach and partnerships.
If it's re-upping an evergreen or archival story that didn't do as well as it would have liked the first time around, The Conversation will sometimes try new headlines or use different art to see if there is anything it can learn about how to build its audience.
"We'll often put a new headline on it," Abrams said. "It's easy sometimes to blame a story not succeeding on a bad headline, but it doesn't hurt to give it a better headline the second time around. It's hard to [really] attribute success or failure without rigorously testing it."
And ultimately, at the end of the day, Abrams said his goal is to ensure Conversation stories reach and help as many readers as they can.
"I focus most of my effort on what stories can we contribute that are going to help publishers help their readers understand what's going on in the news," he said.
---
Want To Know More?
Earlier this month I asked people on Twitter to share examples of publishers who smartly utilize their archives.
I got a bunch of excellent responses and wanted to share a few of them here. (One of the responses I got was from The Conversation's Ari Fertig, who connected me with Abrams. Thanks!)
• Nichole Dobo, senior engagement reporter at education site The Hechinger Report, shared how her site makes the most of archival and evergreen content:
https://twitter.com/nicholedobo/status/1016393742050263040
https://twitter.com/nicholedobo/status/1017848770044858374
• A couple of people, including former Lenfest Institute intern Matthew Gutierrez, pointed me toward The New Yorker's weekly newsletter featuring stories from its massive archives. A recent issue featured stories about artists, including a 1969 profile of Janis Joplin and a 1957 profile of Pablo Picasso. (Matthew is spending the summer reporting for The Wall Street Journal's sports desk. Here's a great story he wrote about boring World Cup celebrations.)
• HuffPost Canada's Ron Nurwisah pointed me to a couple of publishers, including The Atlantic, The New Yorker and Esquire Classic, a subscription site the men's mag runs to highlight its old stories.
https://twitter.com/boyreporter/status/1019646944107552769
I wrote about the site's launch in 2015 for Nieman Lab.
---
Anything To Add?
How's your newsroom using archival coverage? Do you know any cool examples from other publishers? Send Joseph and email at joseph@lenfestinstitute.org.
---
This post first appeared in Solution Set on The Lenfest Institute website and is cross-posted here with permission. Solution Set is a weekly report from The Lenfest Institute for Journalism and the Solutions Journalism Network.


Joseph Lichterman is a senior business associate at The Lenfest Institute for Journalism. He previously wrote about journalism innovation for the Nieman Journalism Lab, reported for Reuters, Automotive News, Michigan Radio and was editor-in-chief of The Michigan Daily.