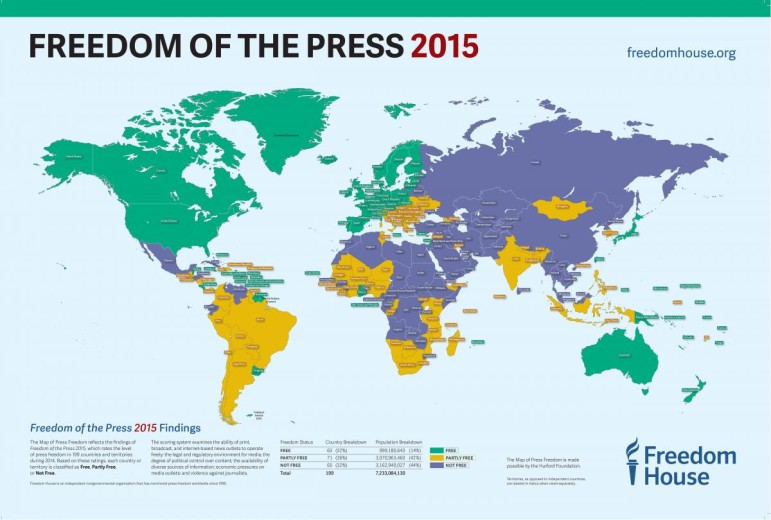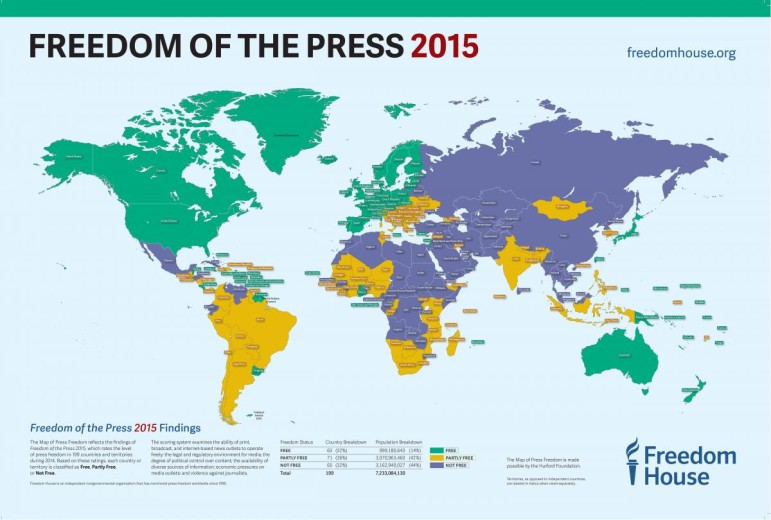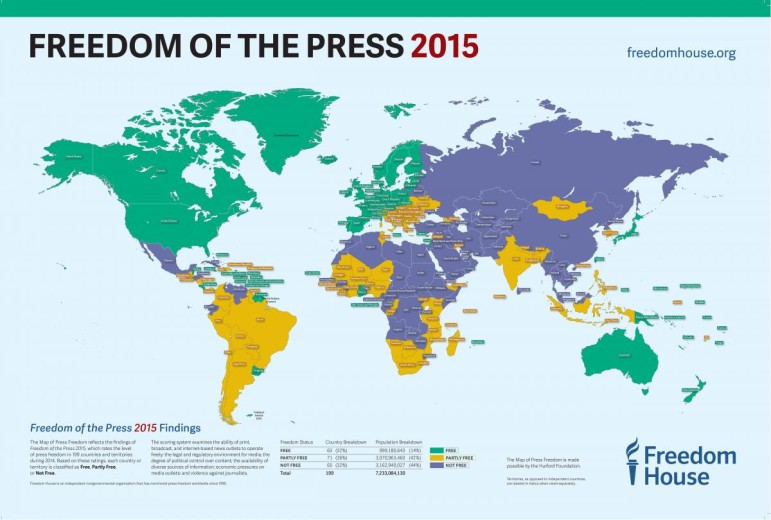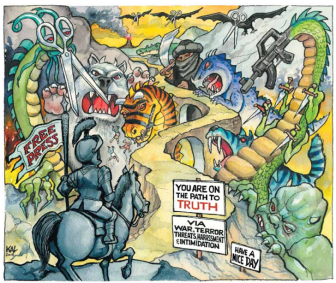 The annual report on freedom of the press by Freedom House is out, and the results are grim: Freedom of the Press 2015 finds that harsh laws and violence have driven press freedom to its lowest level in over a decade. "Conditions for the media deteriorated sharply in 2014 to reach their lowest point in more than 10 years, as journalists around the world encountered more restrictions from governments, militants, criminals, and media owners," states the report. "The rate of decline also accelerated, with the global average score suffering its largest one-year drop in a decade.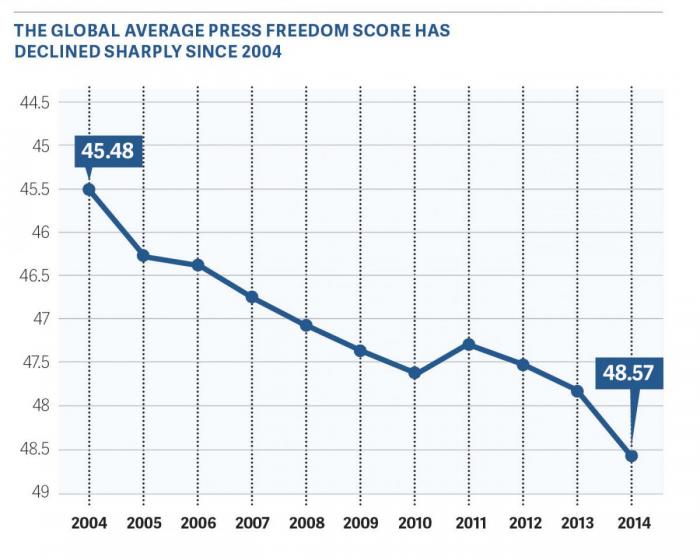 Key Global Findings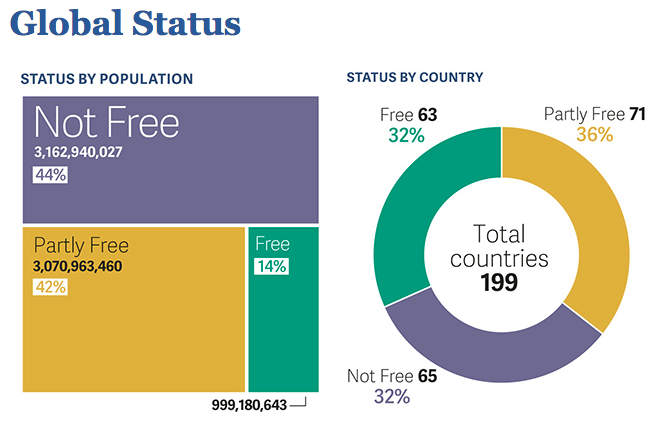 Of the 199 countries and territories assessed during 2014, a total of 63 (32 percent) were rated Free, 71 (36 percent) Partly Free, and 65 (32 percent) Not Free.
Only one in seven — about 14 percent — of the world's inhabitants live in countries with a Free press.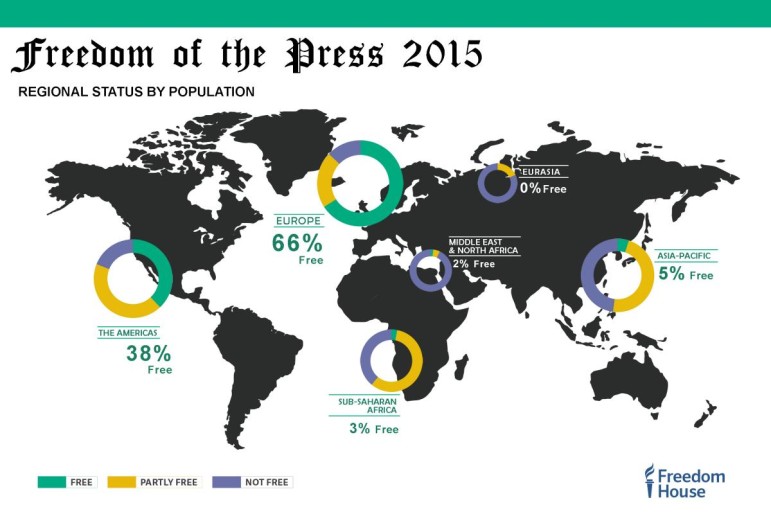 All regions except sub-Saharan Africa, whose average score improved slightly, showed declines. Eurasia suffered the largest drop.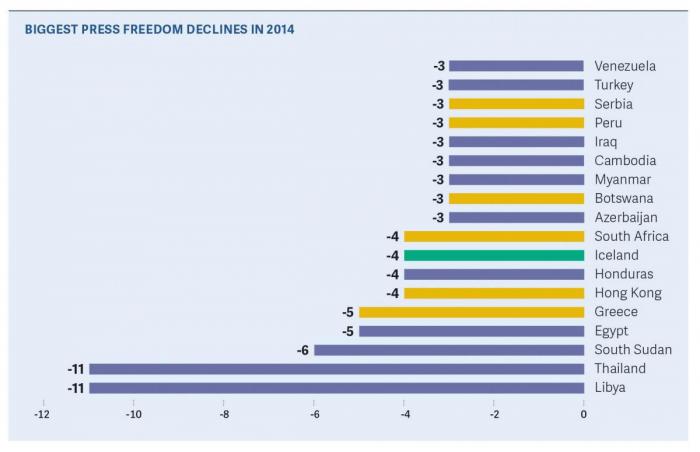 Some countries with traditions of democratic practices experienced serious declines in the past five years. Greece fell by 21 points on a 100-point scale since 2010. Large five-year declines were also found in Thailand (13 points), Ecuador (12), Turkey (11), Hong Kong (9), Honduras (7), Hungary (7), and Serbia (7).
The report cited the world's 10 worst-rated countries and territories: Belarus, Crimea, Cuba, Equatorial Guinea, Eritrea, Iran, North Korea, Syria, Turkmenistan, and Uzbekistan.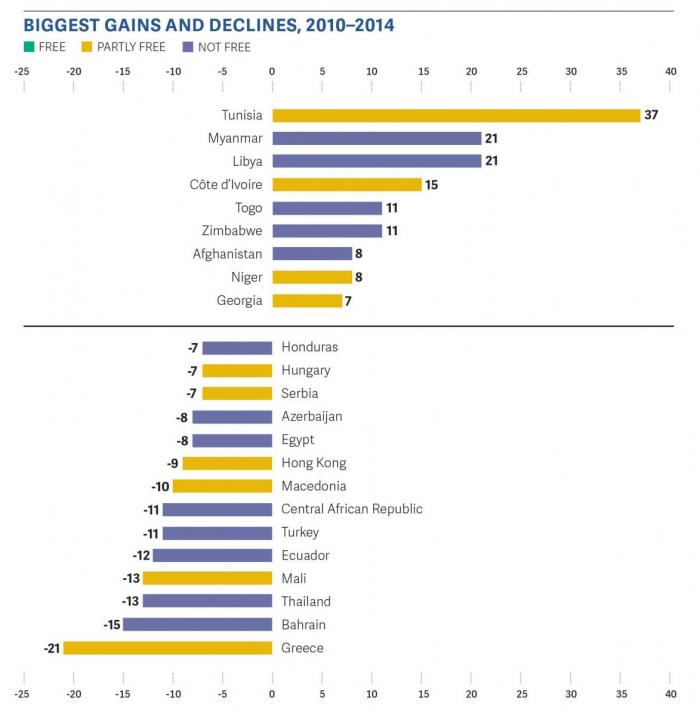 Check out the full Table of Country Scores here.
The complete PDF Report is available here.