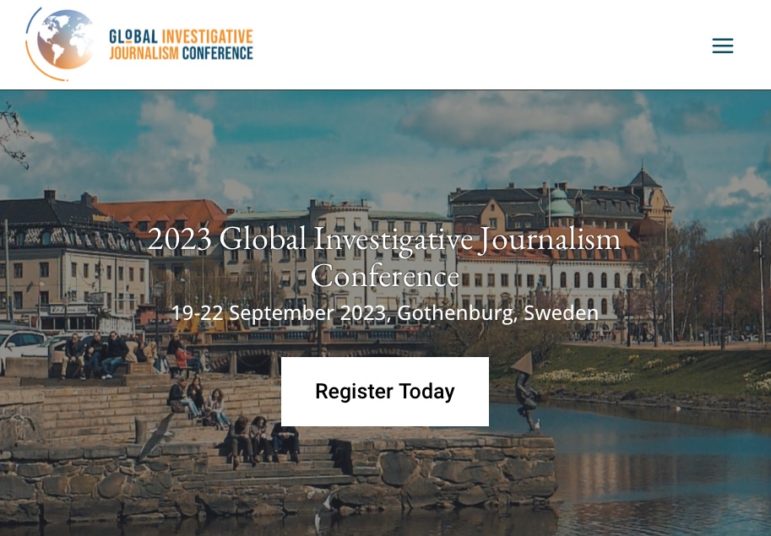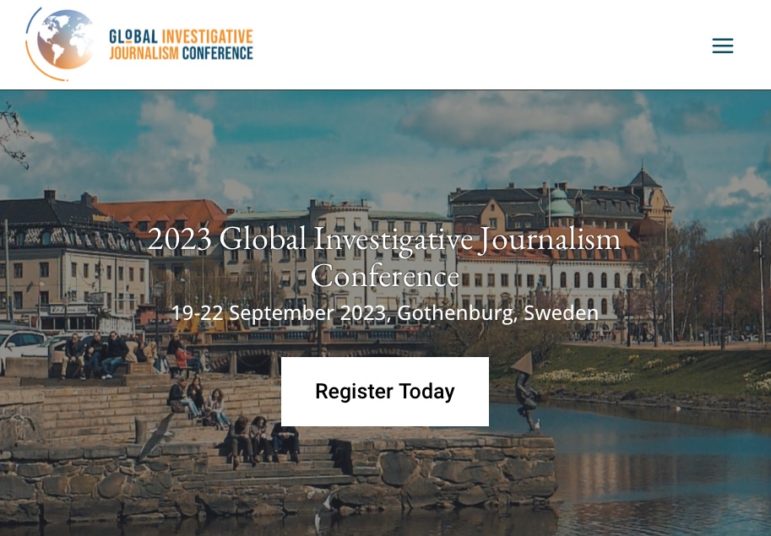 Global Conference Registration, Website Now Open
Read this article in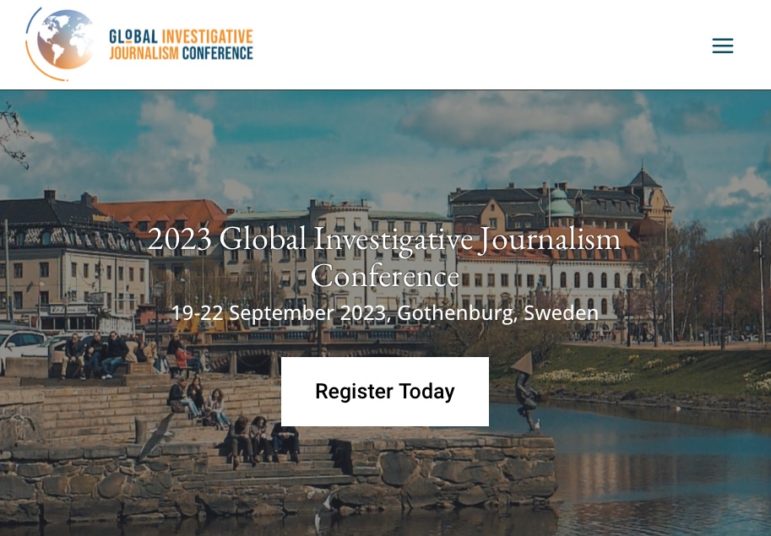 GIJN and its partners are excited to announce that the website and registration page are now open for the 2023 Global Investigative Journalism Conference (#GIJC23).
Held once every two years, the GIJC is the world's premier international gathering of watchdog and data journalists. The 2023 edition will be held at a world-class conference venue in the historic city of Gothenburg, Sweden.
From September 19-22, the event will feature more than 150 expert-led sessions, panels, and workshops across several subject tracks, including climate change, threats to democracy, data journalism, crime and corruption, teaching and training, and sustainability strategies. Beyond the always popular sessions on networking and brainstorming — and those "hallway chats" that trigger so many project collaborations — most sessions will be deeply practical, offering the latest digging tools, databases, and techniques, and demonstrating how they work in actual investigations.
GIJN is hosting next year's conference with two Swedish partners, Fojo Media Institute at Linnaeus University; and Föreningen Grävande Journalister, Sweden's national association of investigative journalists.
Our last in-person conference, GIJC19, in Hamburg, Germany, drew more than 1,700 journalists from 130 countries, and GIJC23 is set to be the largest ever, as GIJN marks its 20 year anniversary and the global watchdog journalism community meets in-person for the first time since the pandemic — amid an increasingly authoritarian world.
The new conference site offers easy links to the #GIJC23 fellowships, call for ideas, awards, and more. (Be sure to note the deadlines.)
Call for Ideas: We're seeking great session ideas and speakers for the remaining open sessions. If you have a cutting-edge proposal for a session that could make a positive difference for investigative projects, skills, or newsrooms, fill out this form by January 10, 2023 for consideration by our conference committee. Keep in mind that the conference has a laser-like focus on investigative tools and methodologies, so we're looking for sessions that will share innovative and practical insights and apps for watchdog reporting, and for diverse and tough press environments.
Fellowships: Our popular fellowship program continues with #GIJC23. We're offering more than 150 fellowships to the conference, which will cover round-trip flights to Gothenburg, a four-night hotel stay, the registration fee, and various other costs. These are offered to full-time journalists with a working knowledge of English, in developing and transitioning countries, and for journalists from disenfranchised communities. (For a full list of eligible countries, check out this link, and find eligibility details here.) The deadline for fellowship applications is February 28, 2023.
Global Shining Light Award: Submissions are open for GIJN's coveted Global Shining Light Award — which honors top-notch investigative journalism produced in a developing or transitioning country, and conducted amid tough or threatening conditions. We've got two award categories, "Small & Medium Outlets" and "Large Outlets" (with more than 20 staff). Top winners get a cash prize of $2,500, plus a trip to the conference in Gothenburg to receive their award in front of a thousand colleagues from around the world. This year's award is for stories between Jan. 1, 2021 and Dec. 31, 2022. Deadline for submissions is February 28, 2023. More award entry details can be found here.
You'll also find on the new conference site: detailed FAQs, and a Getting Around section, featuring tips on visas, security, and navigating greater Gothenburg. Stay tuned for further updates on GIJC2023.org, or subscribe to our e-newsletter, the GIJN Bulletin.
See you in Gothenburg!