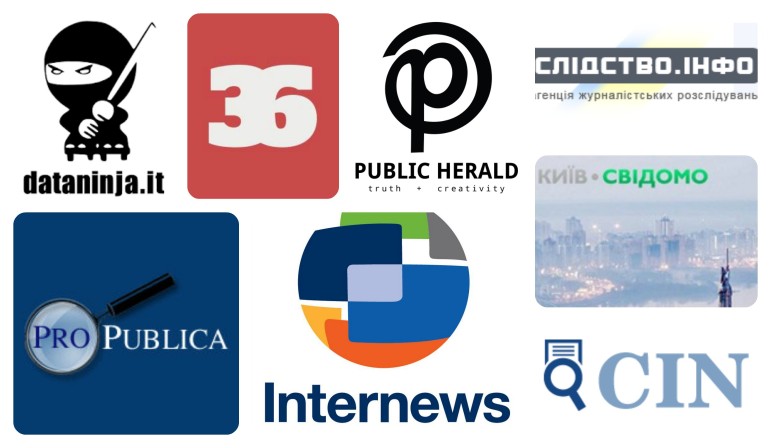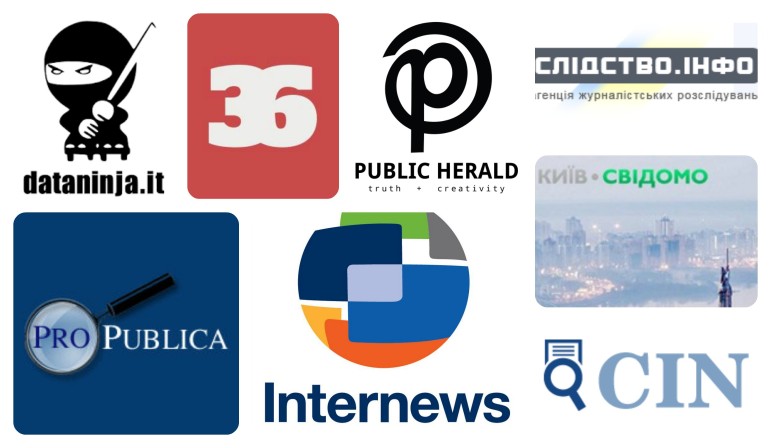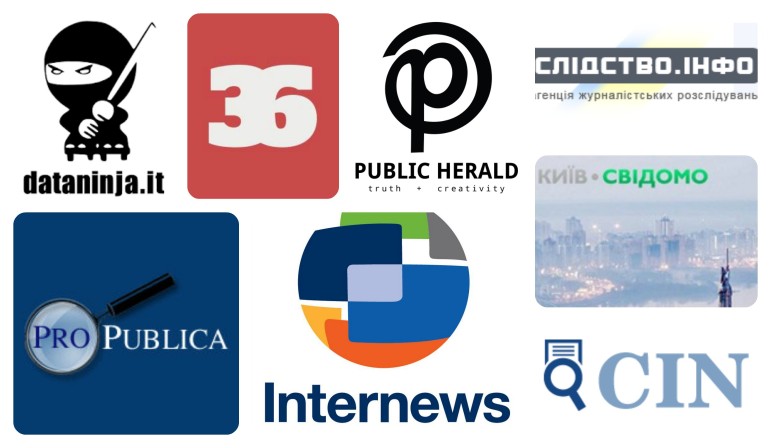 We're proud to announce that eight organizations have joined the Global Investigative Journalism Network. This brings GIJN's membership to 118 organizations in 54 countries. Our new members include groups that support investigative reporting based in Eastern Europe (Hungary's Direkt36, Montenegro's Center for Investigative Journalism, and Ukraine's Slidstvo and Svidomo), the United States (Internews, ProPublica, and Public Herald), and Italy (DataNinja).
Please join us in extending a warm welcome to GIJN's new members:

Direkt36 is an investigative journalism center in Hungary, with the mission to expose wrongdoings and abuse of power through systematic – and often data-driven – investigations. "We provide the Hungarian and international audience with in-depth – often data-driven – accountability reporting that most Hungarian media outlets cannot afford to pursue".
---

Public Herald is "fearless investigative journalism". Based in Pittsburgh, US, and co-founded in 2011 by investigative journalists Joshua Pribanic and Melissa Troutman, Public Herald's mission is two-fold: truth + creativity. They use investigative journalism and art to empower readers and hold accountable those who put the public at risk. Overall, they aim to be media by and for the public interest.
---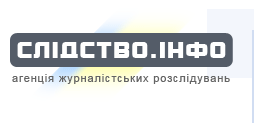 Slidstvo.info is a Ukrainian investigative project focusing on high scale crimes, political corruption and war crimes. Organization's key product is a weekly investigative program "Slidstvo.info" that is broadcasted by the "First National", "24" and "ZIK" TV channels, internet television "Hromadske TV" (Public TV) and 15 regional TV channels.
---

ProPublica is an independent, non-profit, Pulitzer Prize-winning newsroom that produces investigative journalism in the public interest. Founded in 2007 in New York, their work focuses exclusively on truly important stories, stories with "moral force." They do this "by producing journalism that shines a light on exploitation of the weak by the strong and on the failures of those with power to vindicate the trust placed in them".
---

Svidomo is an organization running the investigative bureau "Svidomo", which was one of the first investigative reporting agencies in Ukraine. Investigations done by "Svidomo" were distributed on subscription basis to 27 media in different regions of Ukraine.
---

Internews is an international non-profit organization whose mission is to empower local media worldwide to give people the news and information they need, the ability to connect and the means to make their voices heard. Across the world, Internews is providing training, mentoring and small grants to support local investigative journalism initiatives.
---

Center for Investigative Journalism of Montenegro is a non-governmental foundation established by Vijesti TV and Vijesti Daily, dedicated to practicing and promoting investigative journalism of the public interest by latest means and up to internationally recognized professional standards. "Our goal is to keep giving the people of Montenegro otherwise hidden or unavailable information they need to act and make decisions."
---

DataNinja.it is a is a grassroots network focused on Data Journalism and based on Italy. They won the Data Journalism Awards 2014 with the investigation "The Migrants Files".
---
Interested in joining? Membership in the Global Investigative Journalism Network is open to nonprofits, NGOs, and educational organizations that actively work in support of investigative reporting. You can learn more about our membership criteria here.