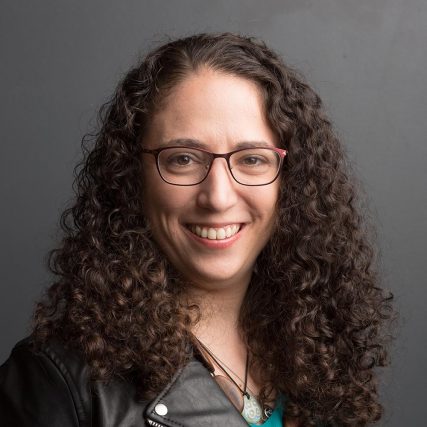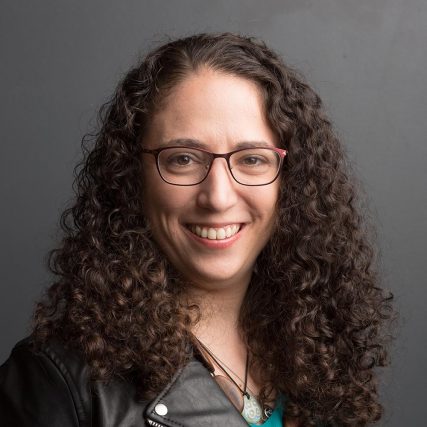 Award-winning journalist Emilia Díaz-Struck has been named the incoming executive director of the Global Investigative Journalism Network, an association of more than 240 investigative journalism nonprofits throughout the world.
Díaz-Struck will join GIJN as editor-at-large in mid-August, and then become executive director in September at the biennial conference of the network in Gothenburg, Sweden, September 19- 22.
GIJN's founding executive director, David Kaplan, announced last year his intention to retire in 2023. Kaplan has guided the dramatic expansion of GIJN in activities and staff for more than ten years.
Díaz-Struck comes to GIJN from the International Consortium of Investigative Journalists, where she has played a key role in groundbreaking global investigations into corruption and money laundering, including the Pulitzer-Prize-winning Panama Papers.
Brant Houston, chair of the GIJN board of directors, said that Díaz-Struck was unanimously chosen after an extensive five-month search.
"We are extremely pleased that Emilia Díaz-Struck will join GIJN as executive director," Houston said. "Highly respected in the investigative journalism community, she brings a broad range of experience and skills; she's been a reporter, a data editor, a co-founder of a local media organization, a journalism educator, and a manager at high-impact global investigative collaborations. She has the vision, passion, and experience to lead GIJN at a time of enormous challenges for investigative reporting worldwide."
Díaz-Struck said: "I am thrilled to have been given the opportunity to work with GIJN's excellent staff in 24 countries, the board, and the global investigative journalism community. Together, we will continue empowering our network and strengthening the reach we have as investigative journalists around the world."
Díaz-Struck emphasized that GIJN plays an essential role for investigative journalists.
"These are exciting and challenging times for our profession," she said. "We will continue developing a space that allows journalists to share knowledge, innovative techniques, and resources. This will help develop stories that are vital for democracies and citizens on all continents. The courage, quality, and passion that our global community puts into each investigation continues to be a great source of inspiration to me. I am immensely honored to be in a position that can help us build the future of our craft together."
Kaplan praised the selection of Díaz-Struck and said he looked forward to working with her during the transition.
"Thanks to our extraordinary supporters around the globe, GIJN has never been stronger," Kaplan noted. "At a time when watchdog media is under siege worldwide, we are in more languages, in more countries, and training more journalists with the latest tools and tech. What better time to pass the torch to a new generation of investigative journalists."
"Emilia Díaz-Struck," Kaplan added, "represents the best of our profession — a consummate reporting pro, a data journalism pioneer, an educator, and an inspiring leader. I have no doubt Emilia will take GIJN and our global community to the next level."
Díaz-Struck will become the new executive director as GIJN celebrates its 20th anniversary at the Global Investigative Journalism Conference.
Díaz-Struck has worked for over a decade on more than 20 ICIJ award-winning investigative collaborations, including: Offshore Leaks, Panama Papers, Implant Files, FinCEN Files, and Pandora Papers. As part of her collaborative efforts, she has worked with journalists in more than 110 countries and territories and has been a popular speaker at GIJN's conferences.
She also has led ICIJ's data and research team, a multidisciplinary group that has mined millions of records, coordinated efforts with journalists to retrieve public data from dozens of jurisdictions using records requests, and produced datasets and resources for reporters around the world. Díaz-Struck also coordinated ICIJ's partnerships in Latin America, helping expand the consortium's network in the region.
Díaz-Struck began her journalism career in Venezuela where she was a pioneer in data journalism and investigative reporting collaborations. She also co-founded the investigative newsroom Armando.info and was a professor at the Central University of Venezuela.
She was investigative reporter and coordinator at the Press and Society Institute of Venezuela (IPYS Venezuela) and helped with fundraising efforts there.
She has been a contributor to many newsrooms, including the Washington Post, El Universal, and El Mundo in Venezuela, and was a reporter in residence for the New England Center for Investigative Reporting at Boston University and CONNECTAS. She also has been a guest lecturer at Columbia University.
As executive director, Díaz-Struck will assume the leadership of a network that has experienced phenomenal growth under the guidance of Kaplan and GIJN's board of directors.
GIJN has grown from 35 member nonprofits in 2003 to 244 in 90 countries in 2022. It had an annual budget in 2022 of US$2.3 million with staff in 24 countries. It has more than 400,000 social media followers and since 2012 has trained more than 15,000 journalists at conferences, workshops, and webinars. It also has awarded more than 1,000 conference fellowships to journalists from developing and transitioning countries and developed a multilingual resource center with more than 1,500 tip sheets, reporting guides, and videos accessed by journalists daily from 140 countries.