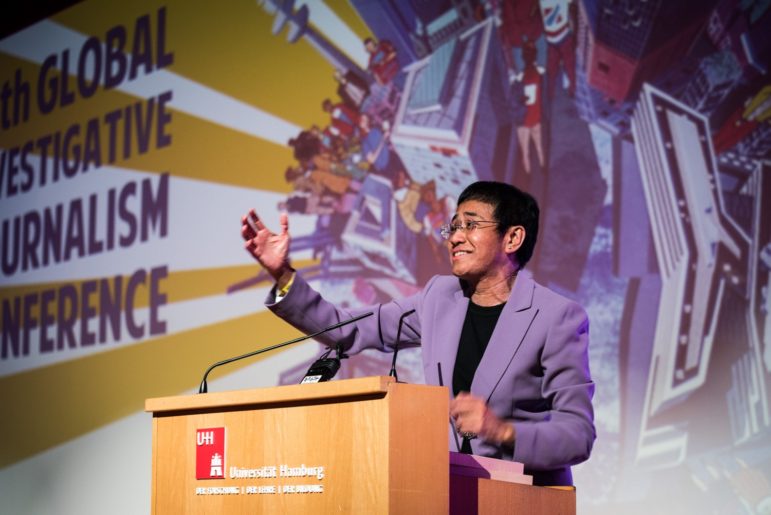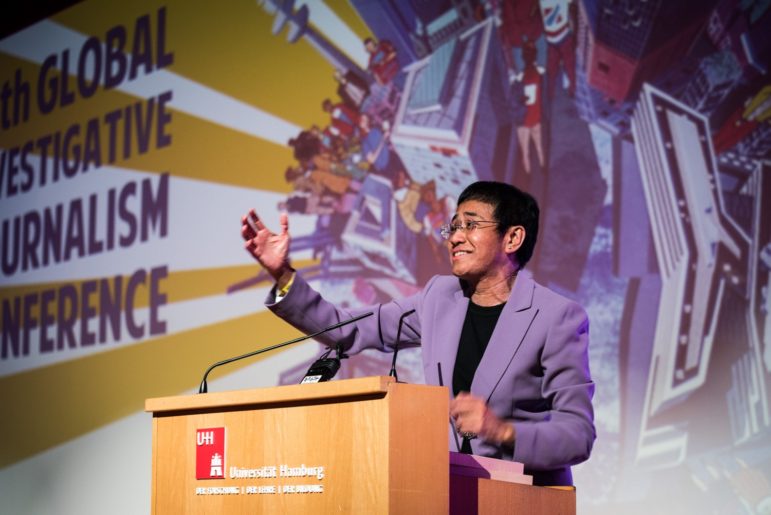 Maria Ressa, CEO of Rappler in the Philippines and Nobel Peace Prize laureate, was the keynote speaker GIJC19. Image: Nick Jaussi.
The Global Investigative Journalism Network is outraged and alarmed by the conviction of our colleagues Maria Ressa and Reynaldo Santos for cyberlibel in a Philippines regional court. Maria Ressa, the founder and executive editor of Rappler, was the keynote speaker at the 2019 conference of GIJN, which represents 184 nonprofit investigative journalism organizations in 77 countries.
Ms. Ressa is a journalist of unquestioned integrity, representing the best of her nation's long tradition of investigative reporting. This politically motivated and legally irregular prosecution represents an attempt to silence independent Filipino journalists. GIJN members worldwide proudly stand with Ressa, Santos, and the journalists of Rappler as they appeal this conviction and resist other attacks on press freedom.
GIJN will be closely monitoring further developments in the case.
---
For information on how to support these journalists, see Rappler's website here.