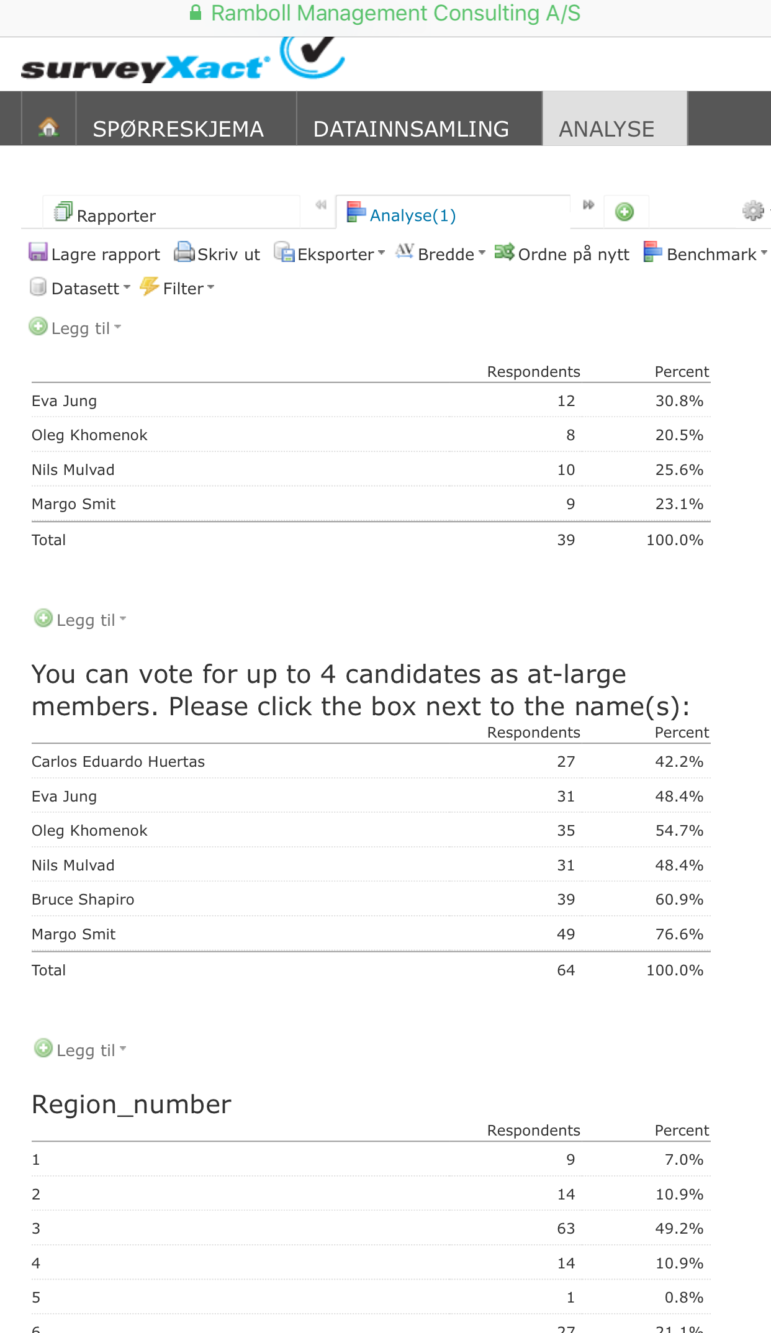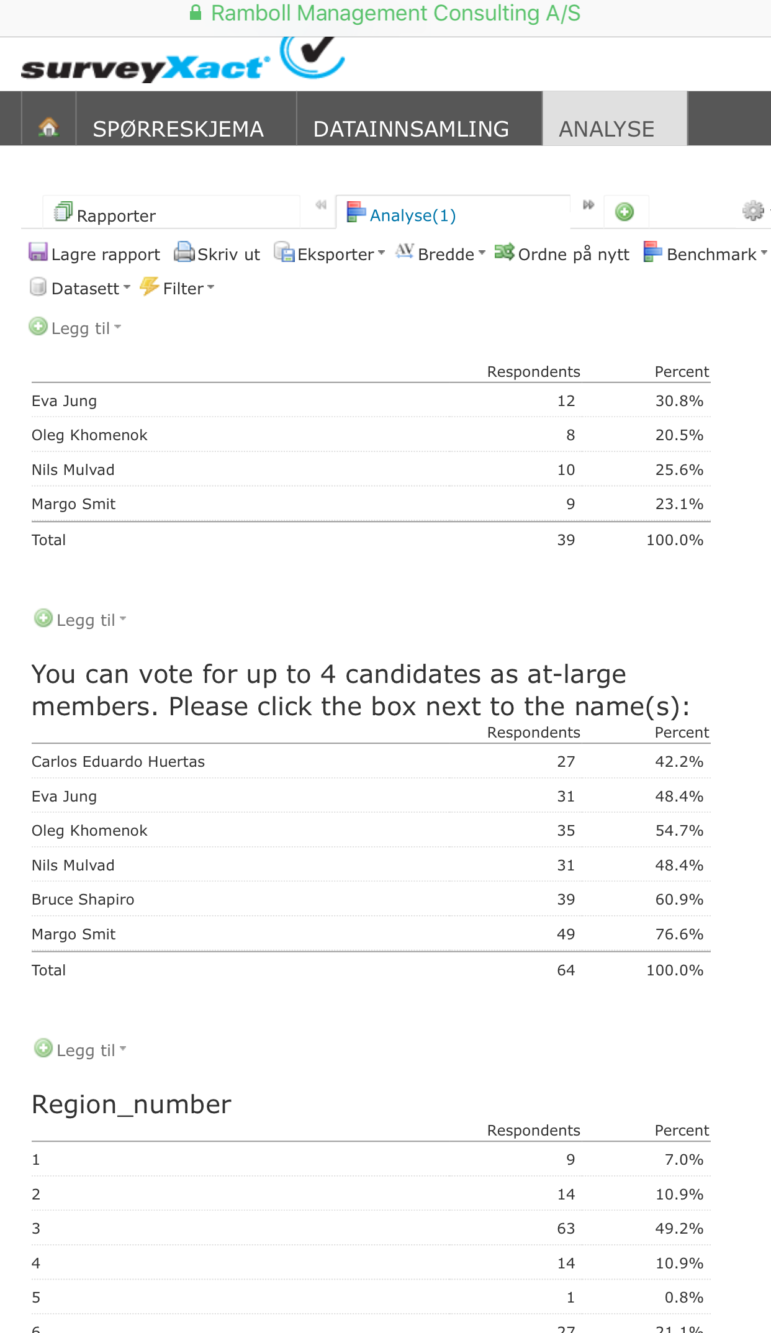 Last week representatives of the Global Investigative Journalism Network's member organizations voted to elect board members. Seven seats were up for election, each for a two-year term.
To ensure geographic representation, GIJN reserves six board seats for specific regions: Africa, Asia/Pacific, Europe, Latin America, Middle East/North Africa, and North America. This year, seats for Africa, Asia/Pacific, and Europe were up for election.
For Africa, Anton Harber (Wits University Investigative Journalism Programme) ran unopposed and will remain its regional representative.
For Asia/Pacific, Syed Nazakat (Centre for Investigative Journalism, India) ran unopposed and will replace Umar Cheema as its regional representative. We thank Umar for his valuable service during the GIJN Secretariat's first years.
For Europe, Eva Jung (Danish Association for Investigative Journalism) won in a crowded field to become the new regional representative.
Please join us in extending a warm welcome to Syed and Eva.
Five other candidates vied for four at-large positions on the board. Re-elected were Margo Smit (VVOJ), Oleg Khomenok (Internews), Bruce Shapiro (Dart Center), and Carlos Eduardo Huertas (Connectas).
Because of a limit of four at-large members per region, Nils Mulvad (Investigative Reporting Denmark) will be going off the board. Please join GIJN in giving a big thank you to Nils, a GIJN co-founder, for his invaluable service to the global network.
Voting was electronic and supervised by John Bones of SKUP and a GIJN election committee. Votes were cast by 64 GIJN members, exactly half the membership. Because Harber and Nazakat were unopposed for regional seats, their totals are not shown. Below is, first, totals for the European regional seat, followed by at-large votes: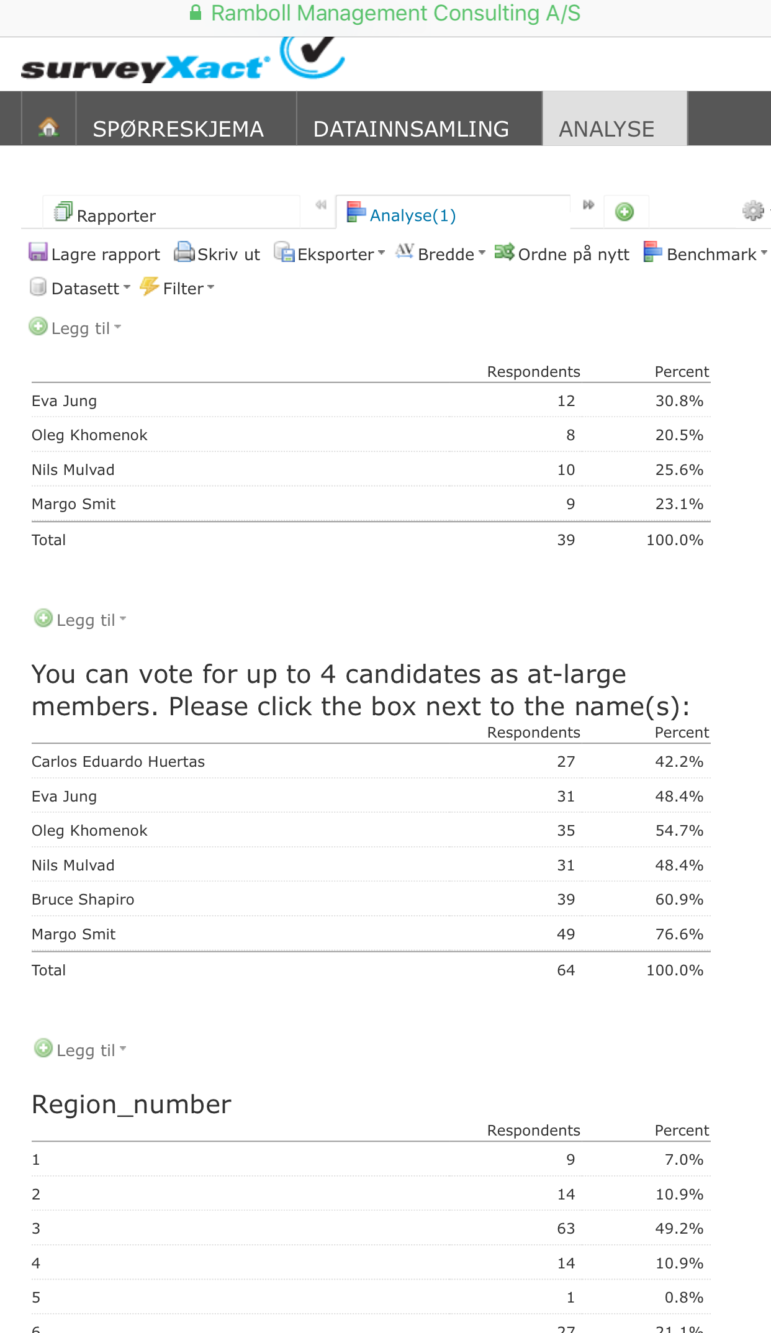 Have questions? Write the GIJN staff here.