GIJN is excited to announce a special fellowship for an Arabic-speaking journalist to report on the 10th Global Investigative Journalism Conference, November 16 to 19, 2017, in Johannesburg, South Africa. If you are a journalist who can write Arabic with good English and a passion for social media, then don't let this opportunity fly out of your hands.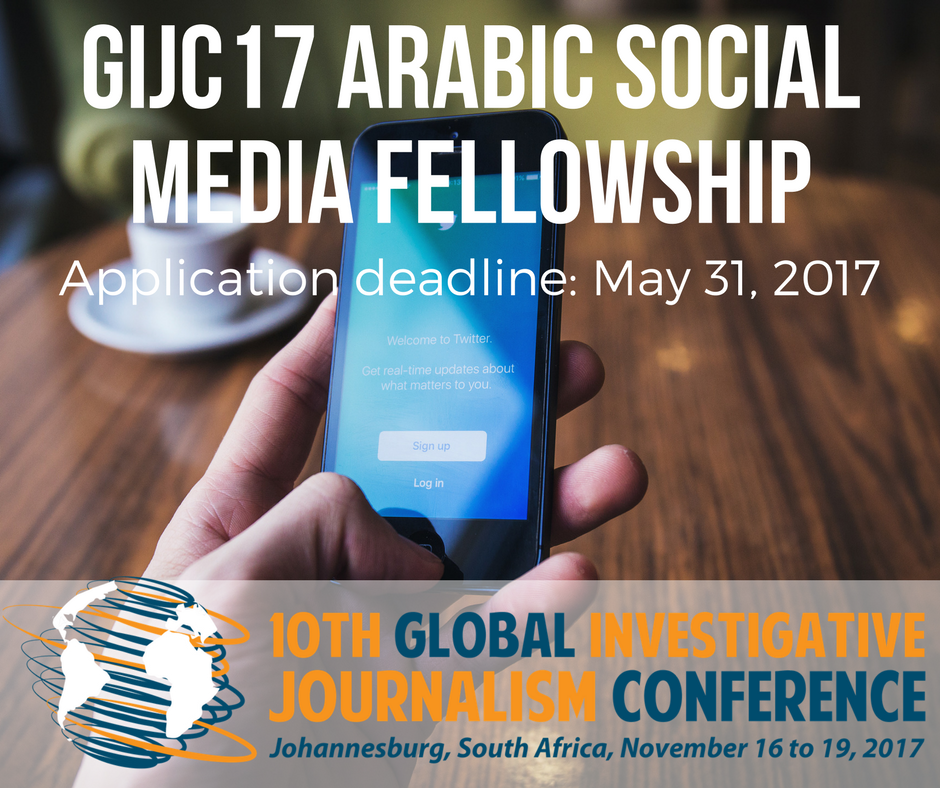 The successful applicant will join GIJN's multinational media team during this five-day event in Johannesburg. This is the seminal event in international investigative journalism, with 120 sessions on state-of-the-art investigative techniques, data analysis, online research, cross-border reporting, security, and more. You will be serving as the eyes and ears for the entire Arabic journalism world on this important event.
Submit your resume along with an action plan (in English) that shows your social media skills and how you will help report on the conference in the MENA region via GIJN's Arabic Facebook & Twitter accounts and websites.
The action plan should include:
A creative strategy for promoting the conference's panels, events, and resource materials via GIJN's Arabic social media channels. (Thinking out of the box is welcome.)
How to generate engaging and social media-friendly content using the conference's panels and events.
How to grow GIJN'S Arabic Facebook & Twitter audience
Candidates must be working journalists with at least one year of experience as a social media manager.
GIJC17 Fellowship will cover:
+ Round-trip airfare to Johannesburg, South Africa
+ A hotel room for five nights
+ Transportation from Johannesburg airport to the conference's venue and vice versa.
+ Breakfast and lunch
+ The award ceremony banquet dinner
+ Conference fee
NOTE: The fellowship does not include per diem, visa fees, or transportation to and from your home country's airport.
Please submit your application to the email address: gijn.arabic@gijn.org
APPLICATION DEADLINE, May 31, 2017. The successful candidate will be notified via email by June 30, 2017.