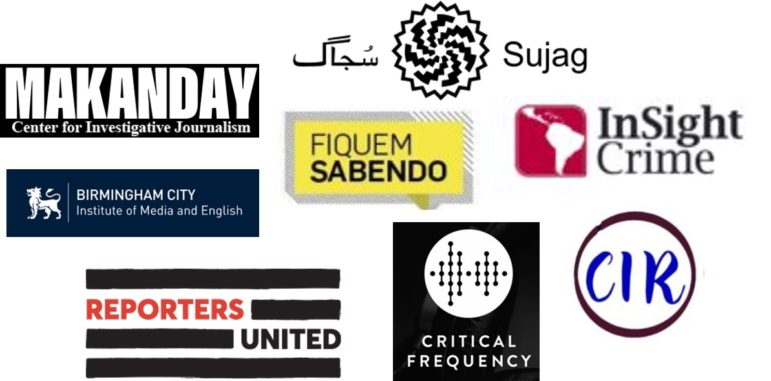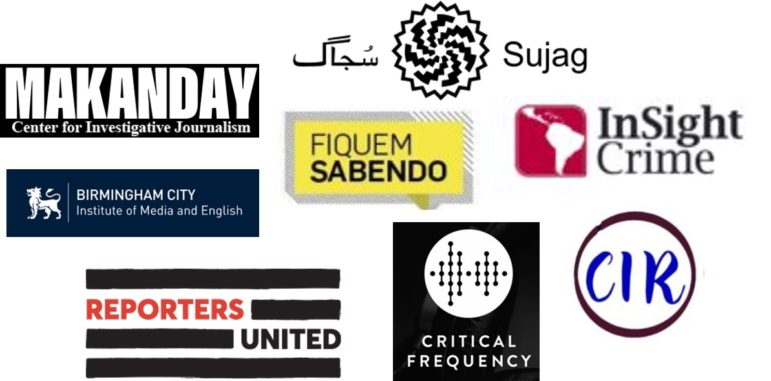 From Sri Lanka to Greece: Eight New Journalism Groups Join GIJN
Read this article in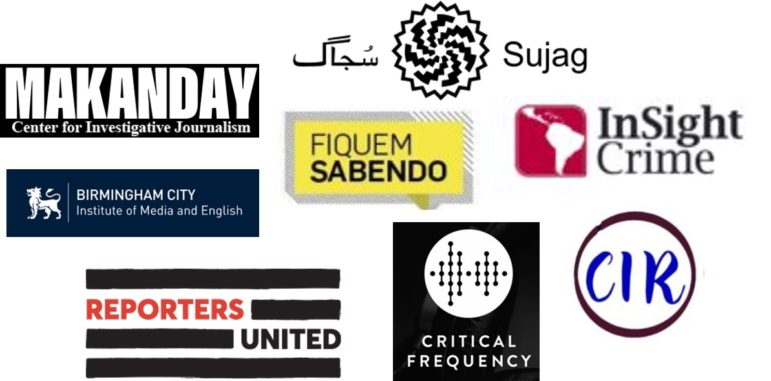 The Global Investigative Journalism Network is delighted to welcome eight new member organizations from around the world.
Among the groups are nonprofit newsrooms in Greece and Zambia, GIJN's first member organizations in those countries. Other groups are based in Brazil, Colombia, Pakistan, Sri Lanka, the UK, and the US. GIJN's global network now encompasses 211 organizations in 82 countries.
The new member organizations were approved by a unanimous vote of the GIJN Board of Directors earlier this month. They were selected from a pool of 40 applicants over the past six months. "This is an extraordinary group of journalists," noted GIJN Executive Director David Kaplan. "They range from public-interest newsrooms in Europe, South Asia, and Africa to an FOI center in Brazil and a UK university data journalism program."
Membership in GIJN is open to nonprofits, NGOs, and educational organizations, or their equivalent, that actively work in support of investigative reporting and related data journalism.
Please join us in welcoming our newest members to GIJN:

Makanday (Zambia) is an independent nonprofit newsroom which produces investigative journalism in the public interest. Makanday's work focuses on transformational stories with "moral force," and aims to shine a light on the exploitation of the weak by the strong and on the failures of power elites to vindicate the trust placed in them.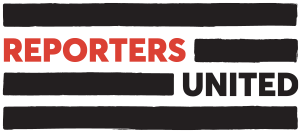 Reporters United (Greece) is a network of reporters and the first nonprofit organization to support investigative journalism in Greece. The group collaborates on cross-border projects with journalists and news outlets around the world. It also publishes, on its own platform, stories that struggle to find a place in the Greek press.

Punjab Lok Sujag (Pakistan), or Sujag, is an independent news platform based in Lahore, Pakistan. Founded in 2015, the outlet reports from  rural districts and small towns that tend to be ignored by the mainstream media. By practicing people-centered journalism, Sujag aims at helping the marginalized and the oppressed articulate their demands and then make those demands heard within the corridors of power.

InSight Crime (Colombia/US) is a foundation dedicated to the research, analysis, and investigation of organized crime in Latin America and the Caribbean. The organization seeks to deepen and inform the debate about organized crime in the region by providing the general public with regular reporting on the subject and on efforts to combat it.

Center for Investigative Reporting (Sri Lanka) is the first organization aimed at promoting excellence in investigative journalism in Sri Lanka. The center aims to produce high-quality investigative stories, deliver training, and contribute to the development of a highly-skilled and ethical community of watchdog reporters.

Associação Fiquem Sabendo (Brazil) is a nonprofit independent organization specializing in the freedom of access to information in Brazil. Fiquem Sabendo's multidisciplinary team obtains information of public interest through requests, reports, and lawsuits. They interrogate data and analyze documents in order to disclose relevant information to society.

Birmingham City University School of Media (UK) has a global reputation for excellence in data journalism and reporting using new technologies. It has strong links with the BBC Data Unit in the city as well as investigative units at home and overseas. Graduates have gone on to pioneer the use of data in investigations, winning awards and speaking at the Global Investigative Journalism Conference.

Critical Frequency (US) is a women-run independent media company that produces investigative longform journalism across multiple audio and digital channels. The outlet offers a platform to the stories and voices not often heard in mainstream media, and makes a point of amplifying the voices of women, people of color, members of the LGBTQ community, and working class journalists and producers.
Additional Reading
Interested in learning more? You can read about membership in GIJN and find a directory of our worldwide membership here. Following are some of GIJN's latest member profiles, part of an ongoing series.
The Global Rise of University-Based Investigative Journalism Centers
The Small Nonprofit Shaking Up French Investigative Journalism
Powering Up Geo-Journalism for Investigative Environmental Reporting