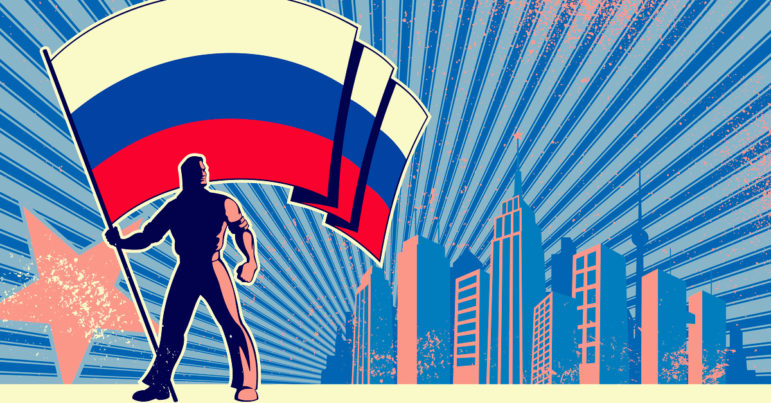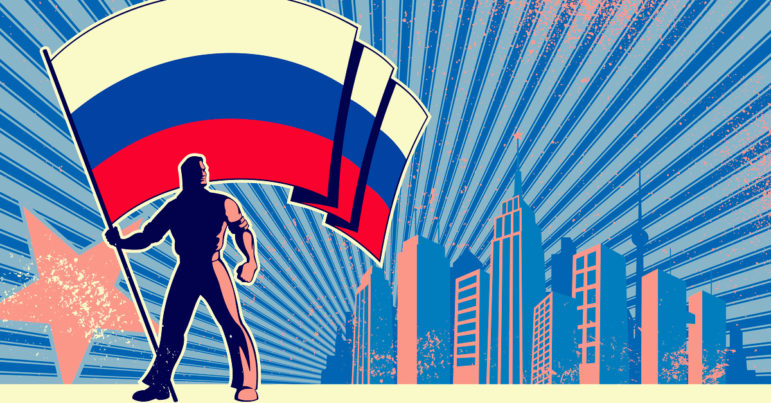 On the Frontlines of Russia's Propaganda War, Here's How Ukrainian Groups Are Fighting Back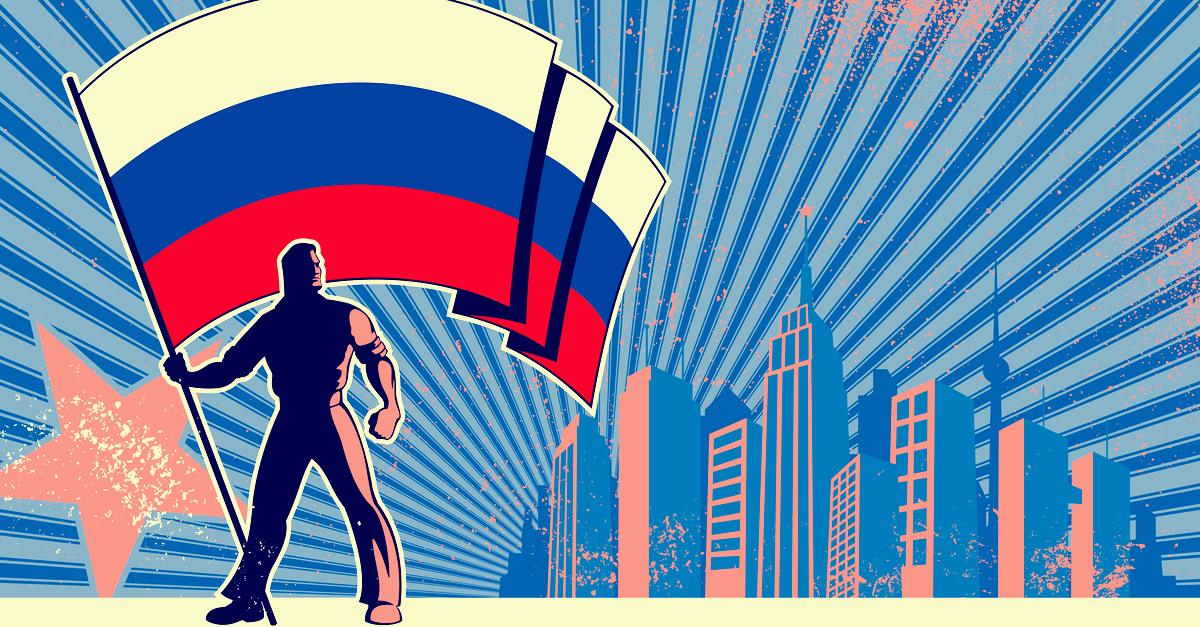 In August, BuzzFeed News broke a major story about the Russian propaganda machine. Reporters detailed how Moscow is infiltrating Eastern Europe, the Baltic states and Central Asia through a series of independent news websites, and how Russian state-owned media created secret companies in order to finance websites in the Baltic countries.
But that blockbuster was just another example of the large-scale information war that Russia is leading in the region. As the co-founder of StopFake, the fact-checking website based in Ukraine, I've had a front row seat to the massive disinformation campaign Moscow has been spreading through media, cinema, literature, scientific work and public organizations, as well as through political, economic and cultural agents of influence.
Along with methods used for years for Soviet propaganda, Russia's latest information weapons — so-called troll factories — were brought to the world's attention when they were linked to President Donald Trump's election and the UK's Brexit campaign. But Ukraine has been struggling against Russian propaganda and fake news for years, long before "troll factories" and "fake news" were common terminology in the Western world.  
Protecting the Information Space
In 2014, along with the annexation of the Crimea, the country faced an unprecedented propaganda campaign. The degree and volume of misinformation in Russian media shocked both Ukrainian journalists and wider society, long before the rest of the world caught on. Fake news stories churned out in the region have provided misinformation support for the Russian aggression in Ukraine.
A 2016 analysis of fake news debunked by StopFake revealed 18 consistent narratives including: "Ukrainians are fascists;" "Ukraine is a failed state;" "Ukraine is suffering from territorial disintegration;" "Neighboring countries want to seize border regions of Ukraine;" and "War in Ukraine is actually conducted by the US."
In May of 2017, Detector Media presented its Kremlin Influence Index which showed that in four countries — Ukraine, Georgia, Hungary and the Czech Republic — the media space is favorable for Russian influence, but the civil society in those countries is better positioned for resistance to it. 
In Ukraine in 2014, both the state and civil society took urgent measures to protect the internal information space. For nearly five years the state restricted the broadcast of 78 Russian TV channels which violated Ukrainian legislation (for example, channels which showed that Crimea was part of the Russian Federation), launched the Ministry of Information Policy to monitor these issues, banned Russian social networks VKontakte and Odnoklassniki, and set quotas of Ukrainian-language radio and television content.
In response to the blitzkrieg of Russian propaganda, Western governments, led by Washington, have poured millions of dollars into fighting back. The funds have  flowed to Ukrainian NGOs, media outlets and government ministries. Among the largest donors: the US Agency for International Development and State Department, which provides media development and other grants with the express aim of fact-checking and combating disinformation.
It's what has allowed Ukrainian civil society to work toward increasing media literacy and create an awareness of how propaganda works. Following are some initiatives which were created in response to the Russian propaganda onslaught.
Checking Facts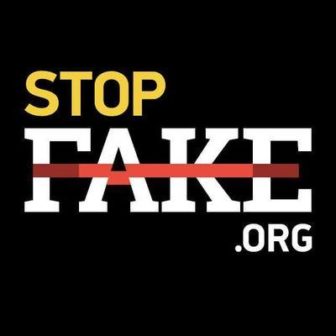 StopFake was launched in 2014 by instructors and alumni of the Kyiv Mohyla School of Journalism in Kyiv (Kiev), with an emphasis on refuting fake news about Ukraine. Over the past four years, the project has evolved into a media hub that analyzes Russian propaganda and issues surrounding the phenomenon, and collaborates with fact-checking organizations around the world. Launched as a volunteer project, StopFake has been able to continue its work thanks to crowdfunding and contributions from readers. The project was also supported by the international Renaissance Foundation, the Foreign Ministry of the Czech Republic, the Embassy of United Kingdom in Ukraine and the Sigrid Rausing Trust.
In 2016, several other projects were created, including VoxCheck, part of VoxUkraine, which fact-checks Ukraine's top politicians. VoxUkraine is an independent platform founded in 2014 by a team of experienced economists and lawyers based in both Ukraine and abroad; it employs five analysts, has 20 volunteers and its seven-member editorial board is made up of professional economists who work in think tanks. The project is funded primarily with grants from international development agencies, including the National Endowment for Democracy, Pact (ENGAGE), the US Embassy, Natur Kultur and the Organization for Security and Cooperation in Europe.
The Kyiv-based NGO Detector Media regularly monitors Russian propaganda in the Ukrainian media and publishes their findings. It is the successor of the Telekritika NGO, founded in 2001 with financial assistance of the US Embassy in Ukraine and the international NGO Internews Network. Launched in February 2016, the NGO Detector Media works with the financial support of Western grantees. US government broadcaster Radio Free Europe/Radio Liberty also publishes Crimea.Realities, which fact-checks news and statements about Crimea.
Media Literacy
Some NGOs have launched online courses around media literacy. One of them is the free News Literacy course, developed by Detector Media. In this series of 10 descriptive texts, well-known Ukrainian journalists and editors explain how journalism works and why standards of journalism, like truthfulness, accuracy, objectivity and impartiality matter. The group also created created MediaDriver, an online tutorial for teenagers, introducing them to the benefits and drawbacks of the contemporary media world.
In 2015, the Ukraine Crisis Media Center was launched to provide the global community with accurate and up-to-date information on events in Ukraine, including challenges and threats in national security in the military, political, economic, energy and humanitarian spheres. The Center hosts press briefings, discussions and roundtables on to communicate their exhaustive information. In March, the group launched Uchoose, a "hooligan media resource," which challenges the critical thinking skills of youth. The NGO asked celebrities and prominent experts to write about about critical thinking and media literacy in an entertaining format which are actively spread on social networks.
Euromaidan Press is an online English-language publication, named after the Euromaidan Revolution in 2014. Launched that year by volunteers, the publication provides translations of Ukrainian news and expert analysis as well as independent research. Its first project, published in September 2016, was a series of videos titled "A Guide to Russian Propaganda."
The Kyiv-based Internews Ukraine, one of the largest NGOs in the country, has worked in local media for 22 years. This media development group has developed an online series of Russian-language educational videos called "Verification on the Internet," available on the Ukrainian educational platform VUMOnline to help learners detect fake news themselves.
Another media development group, IREX in partnership with StopFake and Academy of Ukrainian Press  runs its Learn to Discern program which helps citizens recognize and resist disinformation, propaganda and hate speech. The methodology builds practical skills for all ages through interactive training, videos, games and other learning experiences. The project for secondary schools is in testing phase, with plans for integration into the curriculum of 50 schools in four Ukrainian cities. The group also created an animated online literacy course and the Media Literacy Mission, a game to test media literacy knowledge.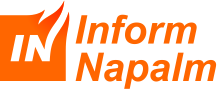 InformNapalm was started in 2014. The team of experts collect evidence of Russia's participation in wars in Georgia and Syria. They also debunk Russian propaganda using open source intelligence techniques, and have published work on SurkovLeaks and a series of investigations about the Boeing MH17 crash in 2014.
The Information Resistance was created as an initiative of the Center for Military and Political Studies, an NGO based in Kyiv. It focuses on counteracting external disinformation threats for Ukraine in the military, economic and energy spheres. The website publishes verified information about military operations and analytical articles on the course of the conflict.
Getting Results
IREX tested the knowledge of participants in the Learn and Discern program 18 months after they completed their training. Unlike those who were not involved in the program, they were shown to have 28 percent better comprehensive knowledge of the media industry; were 25 percent more willing to check the reliability of news; 13 percent more able to correctly identify and critically analyze fake news; and 4 percent more willing to formulate the significance of news sources to which they can access.
The diversity of projects in Ukraine which are fighting back against propaganda have created a strong environment for countering propaganda at different levels. But these initiatives continue to fight back against a clickbait content environment where even the country's journalists aren't checking the most basic facts.
In August this year, the Regional Press Development Institute, a Ukrainian NGO, conducted a frightening experiment on professional standards to test just that.
The group sent out a fake press release to Ukrainian media from the "Ukrainian branch of the World Organization for the Management of the Ocean and the Atmosphere" — a non-existent organization — alerting journalists that scientists were expecting a "ball of lightning" to smash into one of the regions of Ukraine. In the first six hours, the false story was published on over 70 regional sites, as well as some of the most respected outlets in the country. Clearly, Ukrainian newsrooms have to improve their own fact-checking abilities.
---

Olga Yurkova is co-founder of the Ukrainian fact-checking project StopFake and Forbidden Facts, an international project to debunk and expose fake news. StopFake covers media sources in 13 languages and conducts research and training. Since 2014, it has revealed over 3,000 misleading cases and verified thousands more. You can watch Yurkova's TED talk on Russian propaganda here.