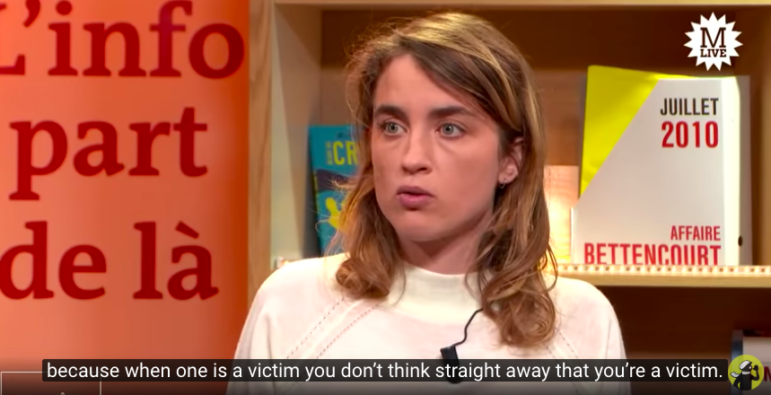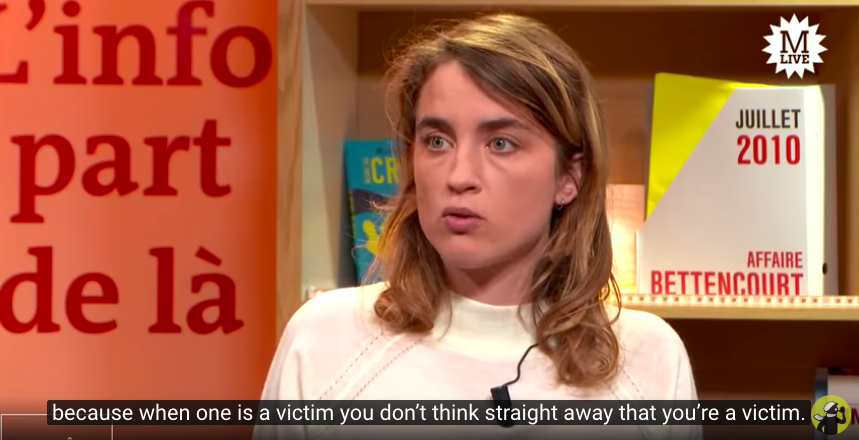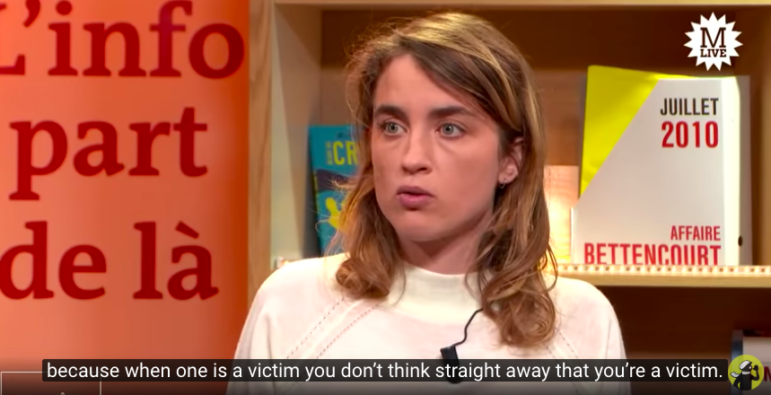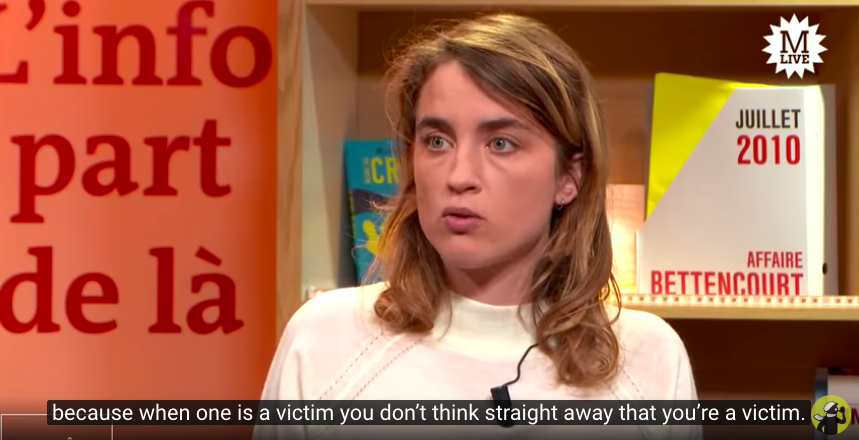 L'actrice Adèle Haenel a livré un témoignage poignant sur Mediapart le soir de la publication de l'enquête de Marine Turchi. Photo : capture d'écran.
From Canada to Switzerland and from Belgium to Tunisia, the best investigative stories published in French in 2019 reveal an important diversity in the range of investigative techniques used and types of presentations employed, as well as the diversity of issues tackled.
GIJN's French editor Marthe Rubio selected eight stories published this year, ranging from impressive collaborative investigations to innovative data journalism techniques, on topics including tax fraud, arms sales, social media manipulation, and sexual violence.
Of the billions of cigarettes made in Switzerland in 2016, three-quarters were exported. This investigation from Marie Maurisse shows how Switzerland's tobacco industry is attempting to compensate for ongoing economic losses linked to the decrease of smokers in Western countries by developing the African market. Drawing on analysis of Swiss tobacco made for export, the journalist showed that the industry has created two types of cigarettes: those conforming to strict rules for European markets and others destined for Africa that contain far more harmful and addictive substances.  
In this story published by the independent quarterly magazine Médor, Belgian journalist Quentin Noirfalisse investigated an eight-year-long land dispute between a European agro-industrial company and the inhabitants of Malen in Sierra Leone. The conflict centers around the exploitation of oil palm plantations by the company. Noirfalisse interviewed all the parties involved, as well as lawyers and researchers. His investigation looks into links between the company and the government, and reveals tough conditions for local workers (who are paid €2,50 a day) as well as bad deals for the land owners renting out their properties.
In May, Facebook announced it had disabled 265 pages or accounts linked to the Israeli company Archimedes Group. The group's unabashed aim? To influence public opinion, mainly in African countries. Tunisian journalist Monia Ben Hamadi of the independent media Inkyfada meticulously investigated the data behind the disabled pages to rout out their impact on the Tunisian presidential campaign. With support from the Atlantic Council's DFR Lab, she was able to tap into nearly all the content of the pages that the DFR Lab had saved just before the accounts were disabled. Ben Hamadi traced the content back to one candidate: Nabil Karoui, a TV magnate who was incarcerated in June for money laundering and tax fraud. (Karoui was released in October and, with charges still pending, ran unsuccessfully for president.)
Each year, Africa loses billions of dollars due to tax fraud and loopholes. Thanks to the leak of 200,000 documents from a specialist law firm, this collaborative investigation, which featured 54 journalists from 18 countries under the banner of the International Consortium of Investigative Journalists, disclosed how the island nation of Mauritius became the continent's own "Luxembourg" — a destination for big corporations looking to lower their tax burden related to business in Africa. The report detailed how the country offered low tax rates alongside tax treaties with dozens of countries — "a boon for Western corporations, their legal and financial advisers, and Mauritius itself — and a disaster for most of the countries that are its treaty partners."
This outstanding investigation from Mediapart's Marine Turchi looked into the sexual harassment and violence that French actress Adèle Haenel said she suffered on the part of French director Christophe Ruggia when she was a teenager. To verify the allegations made by the actress, Turchi interviewed around thirty people and systematically checked dates, places, and other details. "Justice ignores us so we ignore justice," said Haenel on why she chose to share her story with media instead of seeking legal recourse. Her statement served to underscore the crucial importance of solid investigations on sexual violence as silence still reigns in many countries. Several weeks after the investigation's publication, Haenel decided to file a complaint against the director.

Using data journalism techniques, Naël Shiab investigated the impact and misuse of Airbnb in Montréal, where thousands of apartments are rented through the US platform that began as a peer-to-peer house-sharing platform. Thanks to data scraping and the analysis of 9,000 listings on the Airbnb website, the investigation showed that a minority of users ran the majority of the listings, and that the platform is used by many big companies that sometimes pretend to be individual citizens renting out their apartments. 
France is one of the world's top purveyors of weapons, with a 30% increase in sales between 2017 and 2018. This investigation, which was coordinated by the Dutch investigative nonprofit Lighthouse Reports and the French investigative nonprofit Disclose, shows how French weapons are used in many countries known for violating human rights. It's a great example of an open source investigation: Using satellite images, social network posts, and the analysis and verification of official communications, the journalists showed how French tanks were used by soldiers accused of torturing civilians in Cameroon, how French weapons were used to occupy Western Sahara, and even how French war boats were used in deadly blockades in Yemen. 
In this investigation published by the West African investigative nonprofit Cenozo, Lamin Jahateh follows the money of one of the wealthiest businessmen in Gambia. Through many interviews, access to the Panama Papers, and collaboration with ICIJ, Jahateh found the businessman made numerous deals with former Gambian dictator Yahya Jammeh, who is now in exile in Equatorial Guinea. This, he reported, allowed the businessman to accumulate a huge fortune by taking advantage, for example, of juicy public contracts without any public bids. The investigation shows how he placed his wealth in the British Virgin Islands tax haven and invested by buying several properties in the United Kingdom, which allowed him to avoid paying taxes in Gambia.
---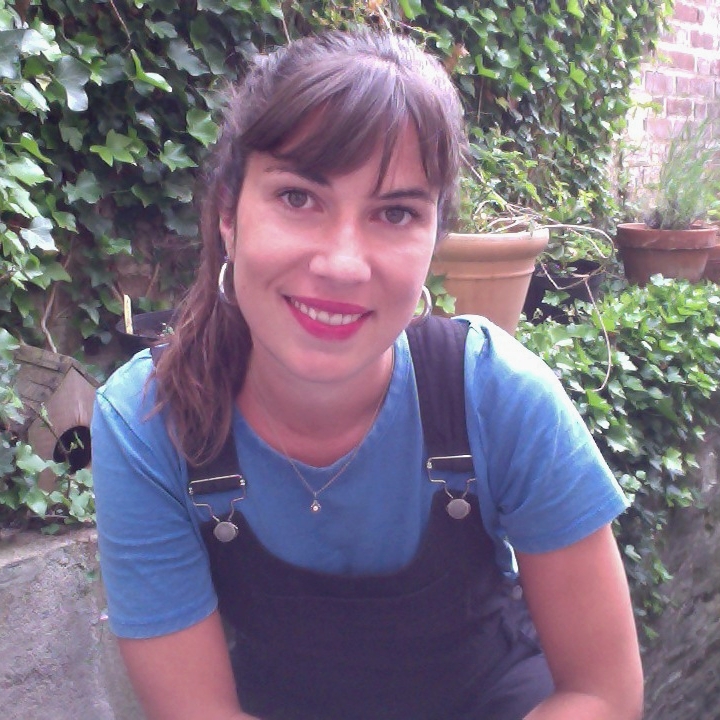 Marthe Rubió is GIJN's French editor. She worked as a data journalist at the newspaper La Nación in Argentina and as a freelancer for various media such as Slate, El Mundo, Libération, Le Figaro and Mediapart.