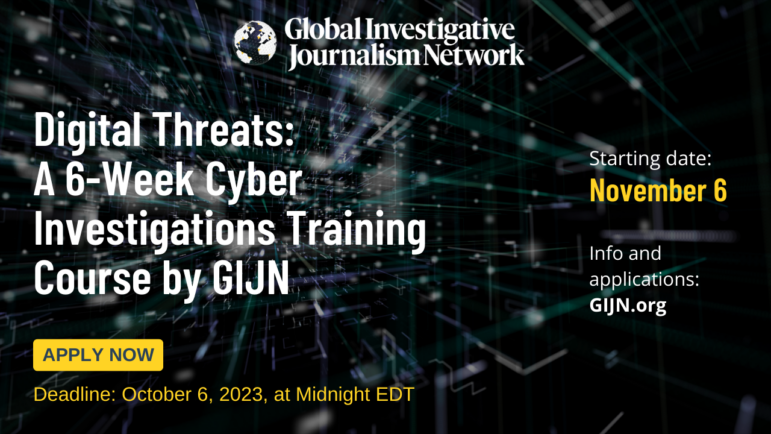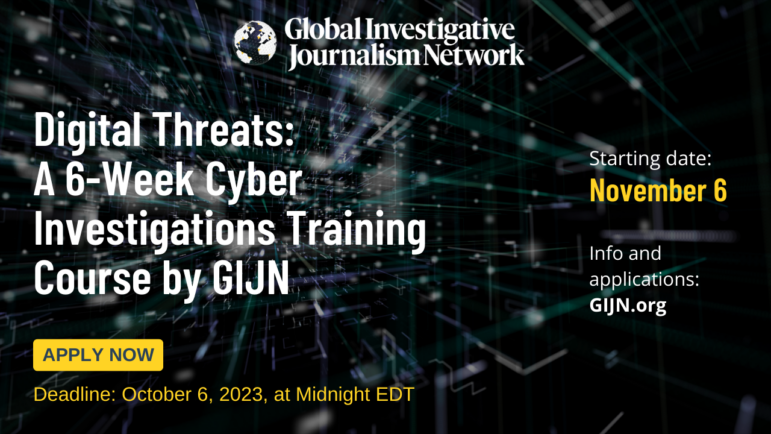 Deadline to apply: October 6, 2023 at Midnight US EDT. APPLY HERE.

Our interconnected world means that digital threats impact just about every beat and area of coverage. Disinformation, trolling, malware, spyware and other forms of digital deception and tracking target the public and newsrooms more than ever before.
In this training course, reporters from around the world will learn how to investigate the digital environment in order to understand and expose attacks and manipulation. The goal is to provide them with the expertise needed to deliver cyber investigations across a range of beats and topics.
GIJN is working with renowned journalist Craig Silverman and a group of cutting-edge trainers to offer a unique cyber investigations training program specifically tailored for investigative reporters and others in watchdog journalism. It will be delivered online through hands-on practical sessions and with some of the world's leading investigative journalism trainers.
The course is free, part-time, and limited to 20 participants. It will take place online each Monday and Thursday for six consecutive weeks at 10 am EDT, starting on November 6, 2023. See what time that is in your country here.
If granted a place in the cohort, applicants are required to complete a pre-course survey and attend all sessions of the program in full. Participants will develop a story or project pitch and present it at the end of the course. The estimated time commitment is roughly six hours a week. Applicants must be proficient at understanding and reading English.
There are 20 slots for each course. Priority will be given to journalists who can demonstrate promise or experience in doing investigations about disinformation, malware, spyware, or trolling. Selection will be based on the quality of the application, the country where the journalist is based, and the level of work submitted. Applications are encouraged from journalists in the Global South.
Topics Covered in the Training Sessions
– The fundamentals of digital investigations
– The threat landscape: malware and spyware
– Digging into DNS, connecting websites and infrastructure together
– Investigating disinformation and trolling
– Network analysis
Trainers
– Craig Silverman, ProPublica
– Jane Lytvynenko, freelance journalist (The Guardian, BuzzFeed News, Harvard Shorenstein Center)
– Etienne "tek" Maynier, Technologist at Human Rights Watch, previously at Amnesty Tech Lab
– Luis Assardo, Reporters Without Borders (RSF) and independent researcher
Questions?

If you have any questions, please send us an email at cyber.training@gijn.org.
Apply here. The deadline is October 6, 2023 at midnight US EDT.
Unfortunately, due to capacity, we will only be in touch with applicants who have been selected for the cyber investigations training.
---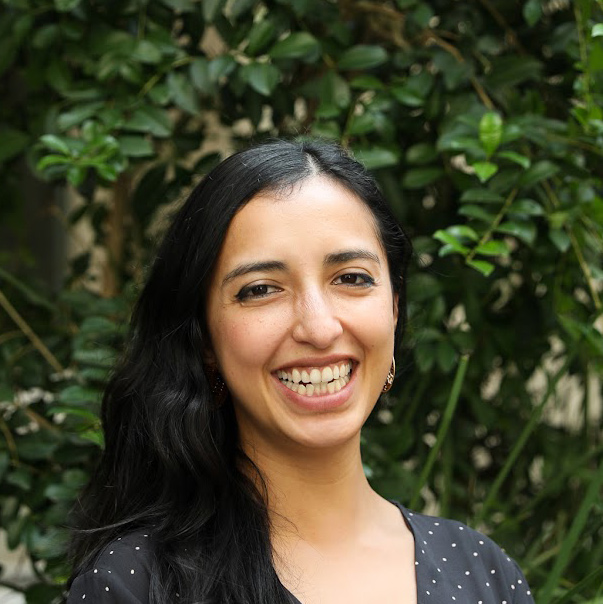 Andrea Arzaba is GIJN's Spanish editor and also serves as director for its Digital Threats project. As a journalist and media professional, Andrea has dedicated her life to documenting the stories of people in Latin America and Latinx communities in the United States. She holds a master's degree in Latin American Studies from Georgetown University in Washington D.C. and a BA in Communications and Journalism from Universidad Iberoamericana in Mexico City. Her work has appeared in Palabra, Proceso Magazine, National Geographic Traveler, Animal Politico and 100 Reporters, among other media outlets.