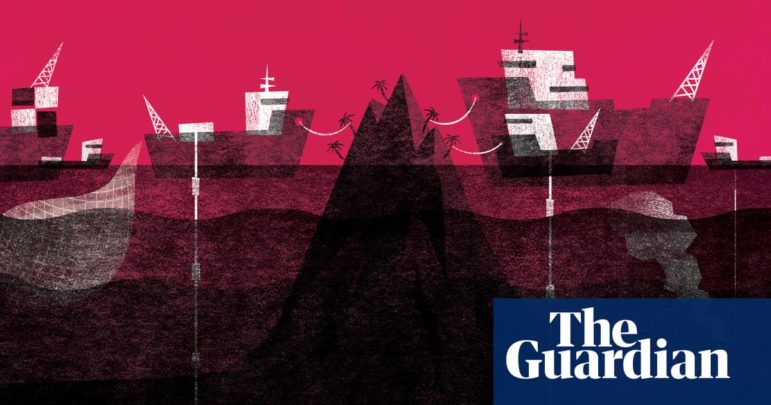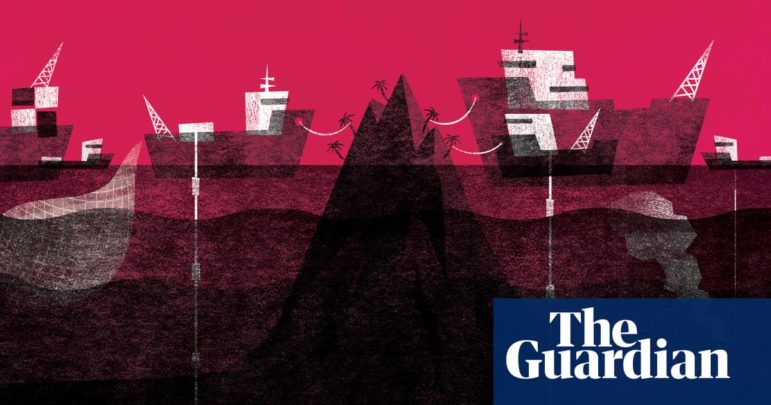 Data Journalism Top 10: Deadly Russian Births, Pacific Mining Plunder, Toxic Dams, Cool Rocks, Extreme Rainfall, Analyzing Chess
Read this article in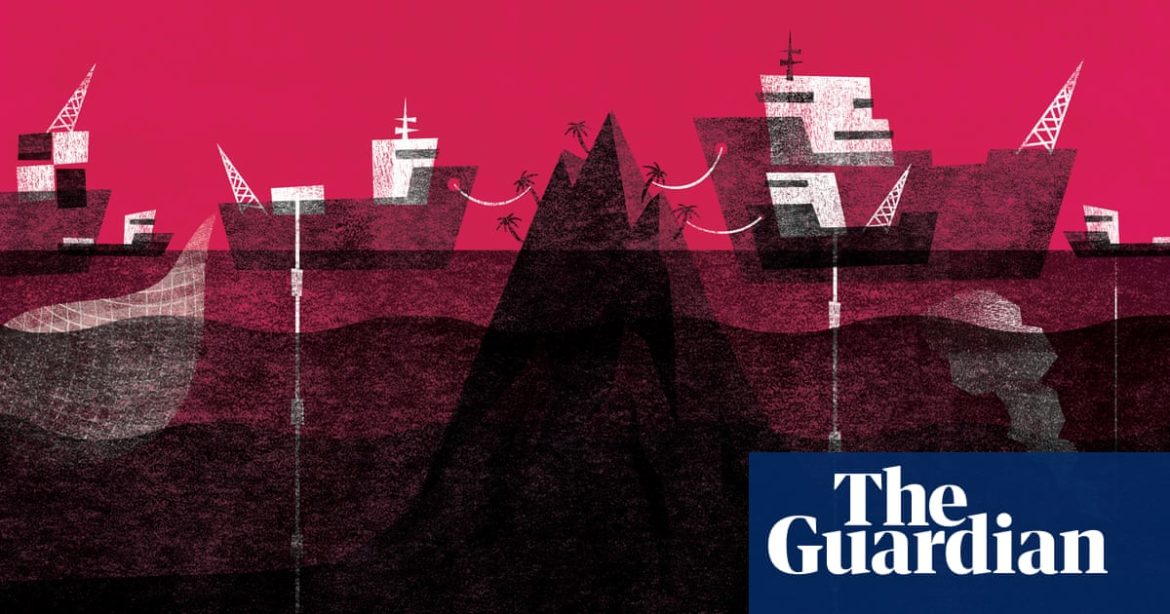 Multinational companies have cashed in by extracting millions of tons of minerals, fish, and timber from Pacific island countries. Some of these companies have started mining, logging, and fishing projects without regard for the environmental or social damage of their work. Our NodeXL #ddj mapping from May 31 to June 6, which tracks the most popular data journalism stories on Twitter each week, found a project by the Guardian explaining who profits from the mass extraction of the region's natural resources. In this edition, we also feature an investigation by IStories into maternal and infant mortality in Russia, a look at the toxic threat caused by aging dams in the US by Undark, and an analysis of wildlife trafficking in Southeast Asia by GIJN member Oxpeckers.
Giving Birth in Russia
For years, President Vladimir Putin has striven to improve the birth rate in Russia. In his annual address to the Federal Assembly, Putin announced an increase in payments for pregnant women. But despite promises by the authorities, pregnant women in Russia are still afraid to give birth, given the poor quality of medical care. Russia's gutsy IStories published this investigation after analyzing data on maternal and infant mortality and speaking to families whose children died or were injured during childbirth.
https://twitter.com/istories_media/status/1399697546340147204
Mining in the Pacific
The extraction of natural resources from Pacific island countries has generated enormous profits for multinational companies. But large-scale mining, fishing, and logging operations can have a catastrophic impact. After collecting data from across the region, the Guardian published an interactive project explaining what resources are being harvested, where they end up, who profits, and who they harm.
https://twitter.com/GuardianAus/status/1399116757919571972
Stockpiling Illegal Wildlife
Last year, lockdown measures and other restrictions in response to the pandemic weakened both trade and demand for wildlife products in Southeast Asia. But recent data examined by GIJN member Oxpeckers suggests traders may now be stockpiling animal parts in anticipation of demand recovering as restrictions are eased.
https://twitter.com/WildEye_News/status/1400781373783302145
Dying in Prison
Between 2015 and 2019, 786 men, women, and juveniles died in prisons, jails, and detention centers in the US state of Louisiana, according to a new report, "Louisiana Deaths Behind Bars." Louisiana Illuminator examined and visualized the findings, highlighting that the majority of deaths were from medical causes.
Aging Dams, Toxic Waste
Across the US, there are more than 80 aging dams in 24 states. Their failure could flood toxic waste sites,  spreading contaminated material into surrounding communities, according to an investigation by digital magazine Undark. This visual piece examines the toxic threat, which is largely unrecognized by government officials.
Monsoons Likely to Worsen
June marks the beginning of the annual summer monsoon in South Asia. New research, examined by The New York Times, suggests that global warming could make this season wetter and more dangerous, causing extreme rainfall events. To measure the impact of climate change on the region and make predictions for the future, scientists drilled core samples in the Bay of Bengal and analyzed the mud to compare past seasons and to the present.
Europe's Football Championship
After a year-long delay due to the coronavirus pandemic, the European championship in football (that's soccer to you Yanks) finally starts on Friday. An expanded format with 24 nations means a total of 622 players will take part in the competition. Working together with other media outlets across Europe, The Guardian created a remarkable interactive guide, profiling all of them.
https://twitter.com/guardian/status/1400774340879265799
Hunting for Rocks and Gems
If you like rockhounding, California has a lot to offer. Amateur geologists in the Golden State are on the hunt for ancient rocks, gems, and valuable minerals. This 3D guide by The Los Angeles Times features information on six notable rocks and minerals as well as several maps to help you find them.
https://twitter.com/andyroberson22/status/1400530558845812737
The Science of Chess
Ever wonder where chess pieces are usually captured during a game? This graphic,  shared by data scientist Randal Olson, can help you find out. The visualization is based on data from 15,000 games. Yellow highlights positions where it is more common for the piece to be captured. Purple highlights less common ones.
https://twitter.com/randal_olson/status/1399734237788397569
Building a Hypothesis
The pandemic, Black Lives Matter protests, and other major events during the past year have had a major impact on data journalism. This has prompted some in the field to rethink the role of data journalism and how it can better serve audiences. On DataJournalism.com, an article argues that "the journalists who produce the most powerful investigations are the ones who started with a powerful idea formulated as a hypothesis." The piece gives advice on how to build such a hypothesis.
https://twitter.com/EvaConstantaras/status/1400731818094120963
Thanks again to Marc Smith and Harald Meier of Connected Action for gathering the links and graphing them. The Top Ten #ddj list is curated weekly.

---

Peter Georgiev is GIJN's social media and engagement editor. Previously, he was part of NBC News' investigative unit in New York. He also worked as a correspondent for Bulgarian National Television and his reporting has been published by the Guardian, Deutsche Welle, and other international outlets.
For a look at NodeXL's mapping on #ddj and data journalism on Twitter, check out this map.