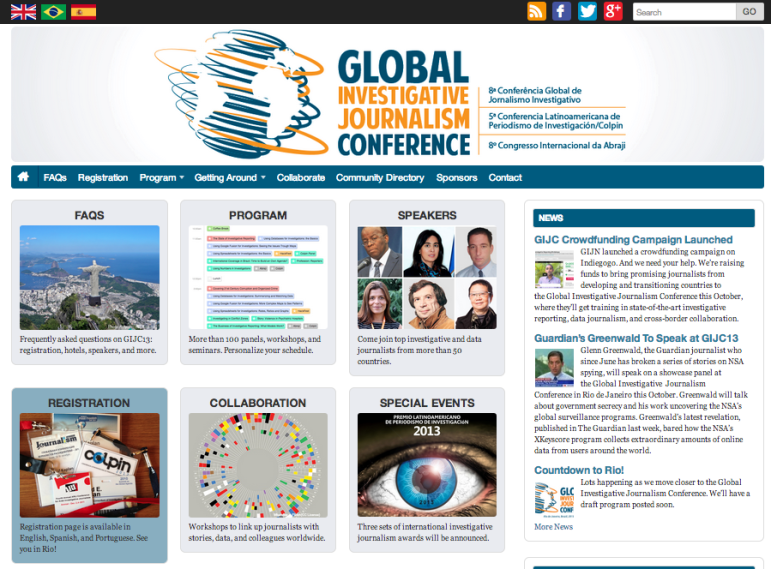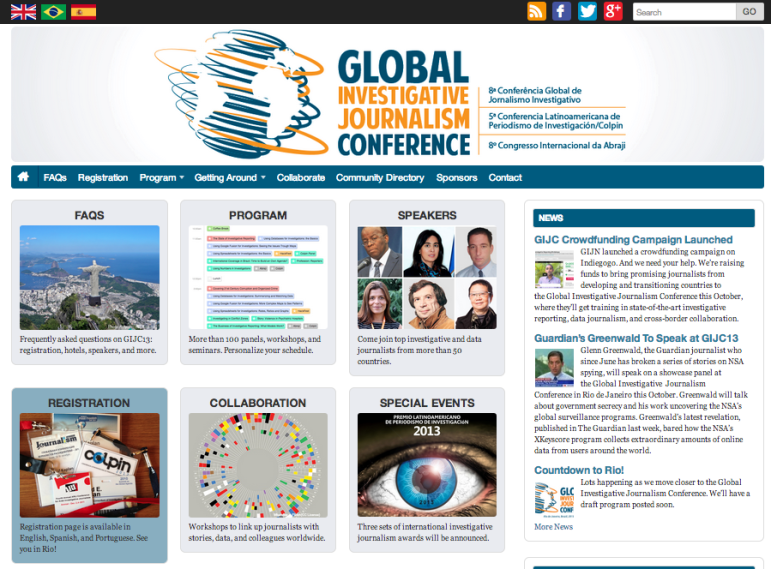 The Global Investigative Journalism Conference is getting close! Today, exactly 45 days before the big event, we're launching a new website for GIJC13.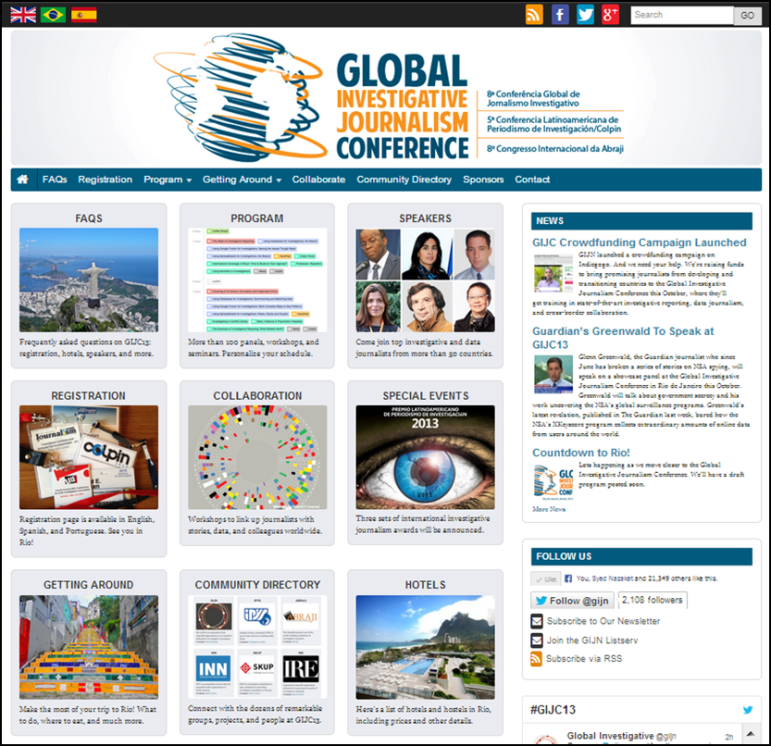 You'll find the provisional program for the conference, packed with nearly 150 panels, workshops, and seminars. There's also a list of expected speakers, including Pulitzer Prize winners, top data journalism specialists, security experts, and reporters from the front lines in some of the toughest, most corrupt spots in the world. With our conference app Sched, you can log-on and create a personal agenda both on your desktop and mobile platforms.
Here are more highlights of the new site:
Again, bear in mind this is a provisional schedule, and we'll be updating the site. But we're glad to share with you some of the work that's gone into GIJC13 by its three partners, the Global Investigative Journalism Network, the Brazilian Association for Investigative Journalism (ABRAJI), and the Institute for Press and Society (IPYS).
We're looking forward to seeing you in Rio!