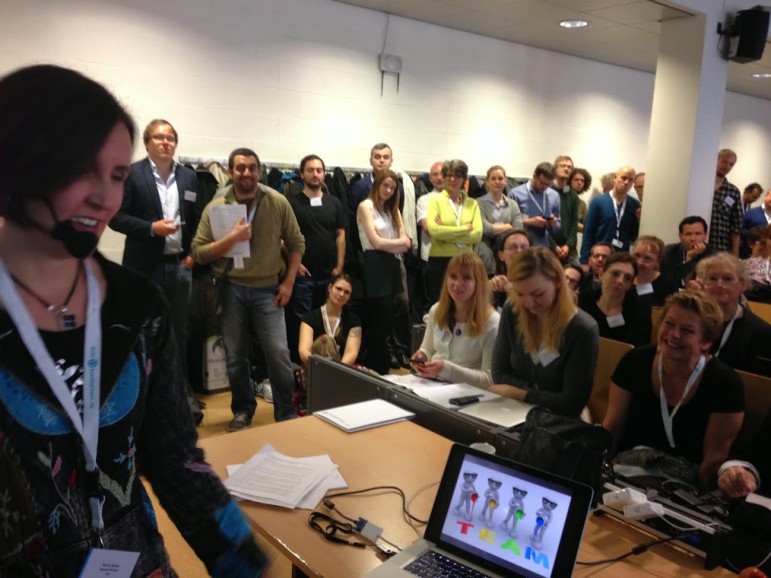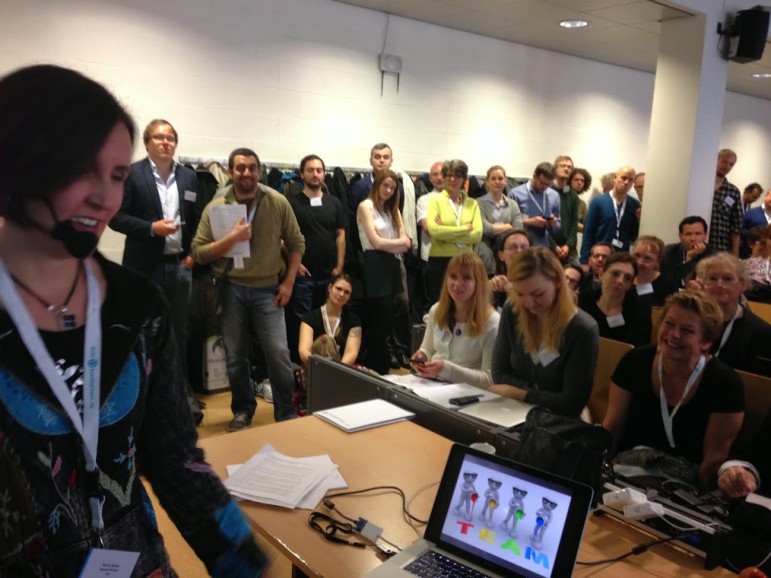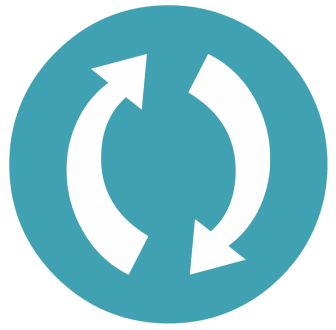 DataHarvest, the European Investigative Journalism Conference, opened Friday, May 7, in Brussels with more than 300 participants coming from across Europe, and some from outside, too. There was special emphasis on sharing methods and techniques — as well as failures — at the conference.
The keynote speech came from Marina Walker Guevara, deputy  director of GIJN member International Consortium of Investigative Journalists. Guevara stressed how ICIJ chooses people to be part of its projects, including its groundbreaking series on offshore tax scams.
Earlier, ICIJ would choose journalists with reputations as strong reporters and aggressive interviewers.
"Now we realize that this is only one part of the necessary skills," she told a packed audience Friday morning. "We also need them to be team players. And we need them to have support from their editors, so they get time to investigate and they can share their work with others."
Guevara also answered questions on ICIJ's biggest challenges in its work on the tax scam stories. "In past years we had to rely on others for data analysis," she said. "In Offshore Leaks, we had some challenging moments. Now we have created our own data unit, which represents 50% of the ICIJ staff." She also noted the difficulty of project management involving so many people spread across so many countries. "Project management in such a big project is something to take really care of, and it is a job hard to find people to do."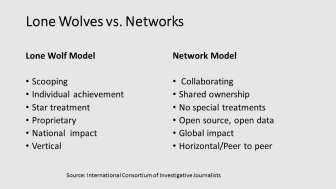 Dataharvest started in 2008 as a get-together for gathering European farm subsidy data, which reveals how billions of euros in EU aid is distributed across Europe. All EU countries are required to publish data before the 1st of May. Back then, the conference was held in early May to collect these data. The events also featured speeches and story sharing on the use of farm subsidy data.
In 2011, the farm subsidy team transferred responsibility for the conference to Journalismfund.eu, which expanded it with other topics in data journalism, freedom of information, and investigative reporting.
This was the eighth Dataharvest conference. The first three were largely organized by Jack Thurston and the author (Nils Mulvad), and since 2011 largely by Brigitte Alfter and the rest of the team at Journalismfund.eu.
This year the EU has changed the regulation on farm subsidies. For years officials have protected data on subsidies to individuals. But data from this year will now include this — if the amount of subsidy is 1,250 euros or more. The deadline for release of the data is May 31 this year.
Here is a spreadsheet with data going back to 2008 on farm subsidies.
---
To see Nils Mulvad's work at DataHarvest, see this link at Kaas & Mulvad.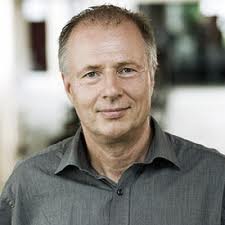 Nils Mulvad is a co-founder and board member of the Global Investigative Journalism Network, as well as Investigative Reporting Denmark. He is also editor at Kaas & Mulvad, a data journalism consulting firm. He was CEO for the Danish International Center for Analytical Reporting 2001-2006 and European journalist of the year in 2006.