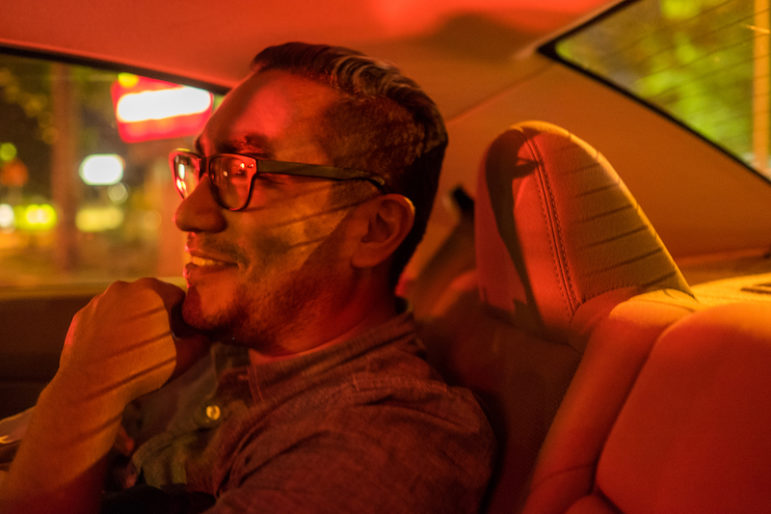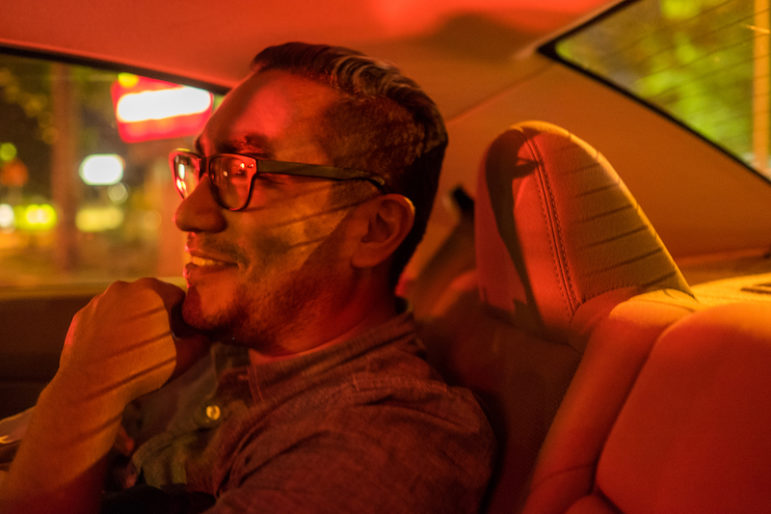 Changing Coverage of Indigenous Communities: A Q&A with NAJA's Tristan Ahtone
Tristan Ahtone, the president of the Native American Journalists Association (NAJA), is an award-winning journalist and an associate editor for tribal affairs at High Country News, which covers the western United States. During the 11th Global Investigative Journalism Conference, Ahtone, a member of the Kiowa Tribe, participated in a program for Indigenous reporters from around the world and, with GIJN and NAJA, assisted in creation of a Guide for Indigenous Investigative Journalists. With five percent of the world's population in 90 countries — and custodians of 80 percent of the world's biodiversity — Indigenous peoples face issues ranging from racism and land exploitation to criminal justice and climate change. Leonie Kijewski sat down with Ahtone to speak about stereotypes that journalists fall for when reporting on Indigenous issues, how to avoid them, and how to diversify the entire news industry.
Why is there a need for a workshop specifically for Indigenous reporters?
I think we are seeing more and more that there's a vital need to have Indigenous reporters who are doing investigative work. Most of the time, we have better access to communities. We have different ways of working, different ways of reporting. And because we have a very different sense of communities and places where we come from, it gives us a lot of immensely useful insights into how to report.
The strongest takeaway for me [from the conference] is meeting other Indigenous reporters, working in other parts of the world, and knowing that we have a common interest in working together – not just on stories or investigative stories, but on even larger topics of representation, training, and support for each other.
How are Indigenous journalists covering issues differently compared to mainstream reporters?
What we see is that it's reporting for our communities instead of about our communities. Those are two very, very different things. We see a lot of stories that look through usually fairly negative lenses at a lot of our different tribal nations and Indigenous communities. Usually, reporters are coming into a community, they're harvesting a story, they're taking that story back to their newsroom, they're processing that story in a way that makes sense to them. And they're publishing those stories for, usually, a non-Indigenous audience. In my mind, that is more like an extractive industry rather than one that's really interested or invested in anything from social change to even informing a community of what's going on.
In terms of investigative reporting, that can be a little bit different. But I think where general reporting becomes different is just how we approach those stories and really think about trauma-informed reporting approaches, having access, and most importantly, being able to see the people that we are reporting on as actual three-dimensional human beings.
What gaps do you see when mainstream media cover Indigenous affairs?
It's just a fundamental misunderstanding a lot of times. I can only speak most specifically to communities in the United States, but we typically see that reporters just don't do any research before going in. Google is there for a reason; I don't know why reporters don't use it. Speed does not allow you to make mistakes. [They need to] understand the history of a tribe in the US, the legal history, the land history, what treaties were made with the federal government — all of these things are still at play right now.
The biggest gap that I would see is context: There's just a complete lack of context and lack of ability to understand why many tribal nations face the issues that they do. It's really easy for somebody to come in and tell me that my apartment is dirty or something like that. I get it, I get it; there's a problem here. But understanding why my home is in the situation it is in is important. Maybe I had a death in the family recently. There could be all kinds of things going on to understand why you see the situation as it is.
Reporters need to understand that in order to treat Indigenous people in any sort of equal way, you have to be prepared to treat us differently. There is a different set of rules. There is a different history. It's a kind of one-size-fits-all approach reporters often take, and that doesn't work in Indigenous communities.
What tips do you have for non-Indigenous reporters for covering Indigenous affairs?
Well, I think the idea of parachuting in is one that people really need to start rethinking. The reason we have Indigenous Affairs desks popping up all over the world is because newsrooms understand there needs to be a sustained effort, not just reporters that are dropping in whenever something catches their eye. It's a real pain in the ass to have to make up for the sins of a mainstream reporter who screwed people over. Another one is making sure that you're understanding what is actually going on in the community that you're working in, because Cherokee Nation is different than Kiowa tribe is different than Navajo Nation. Each one of them is very, very, very different.
Knowing the history, knowing the culture, and knowing everything about that community is really, really important. You almost have to be a part of that community. A lot of times, I talk to my non-Indigenous reporters and say, "You need to be going, in your spare time, to art events. You need to be going to community events, you need to be attending protests to see what people are upset about." These are all not only potential story ideas, but they're also ways in which you start to get a sense of what is going on with the people that you're hoping to report on.
There are a lot of great guides out there about what to do and what not to do. Duncan McCue has his online guide Reporting in Indigenous Communities. There's a great rule in it; it's called the WD4 rule [which is the idea that Indigenous people only make news when they fit the stereotypes of being warriors, beating drums, dancing, getting drunk, or dying]. At NAJA, we have our bingo board that you can download: It's the bingo that you don't want to get, because we just put all of the tropes and stereotypes and clichés that we see in reporting, in order to encourage people to think a little bit differently about how they're going about their work.
Do your research, be a part of the community that you're reporting in, and think deeply about what you actually want in your reporting.
Do you have examples of mistakes?
A lot of it is just in the framing. We see a lot of use of data, which is usually inherently negative, in order to drive the coverage. That doesn't mean that those are stories that you shouldn't do; it means that you have to take a lot of extra care in order to do it right. Looking at opioid overdoses in the Indian Country, that's incredibly important data. But how you handle it is important.
For example, in a New York Times story, a writer went out of their way to sort of link the decline in salmon runs in Northern California to a rise in opioid overdoses. This is incredibly problematic: framing drug use with cultural loss. There's a lot of research out there that says this is a very common stereotype: having dual perceptions of Native people as being very, very spiritual, but also having problems with drugs, for instance, or everybody's poor but everybody also has a lot of money because there are Indian casinos. These kinds of dual perceptions are at odds with each other, but non-Indigenous reporters tend to hold them very comfortably. People have a very strong sense of who we are based on the stereotypes we've seen in the past.
How do you go about finding data on Indigenous communities?
What we really need is more support from journalism organizations and data organizations to help create Indigenous data sets that are actually useful for reporters. Government data doesn't always reflect what's going on in our communities in a more three-dimensional sense. We need a lot more data sets because I don't even know what I don't know. Just off the top of my head, I'd like to know what cell phone use looks like in Indigenous communities. I'd like to know more about household makeup, for instance. How many people are stay-at-home parents? Just little things like that really help us to figure out more about what's going on in Indian country. Because again, mostly it's drug use, it's death rates, it's poverty rates. And while they offer some interesting data points, they do not offer a full picture.
Which is why we put together a guide to show that more data is needed, and we're not going to get it from officials or authorities.
What do Indigenous reporters bring to mainstream media outlets?
You need diverse viewpoints in your newsroom. One of the examples is that I think there's been a very sharp rise in reporters who are covering extremism around the world. Most of them are white. And while it's incredibly important to be doing that work, it's a very different style of reporting if you have reporters of color, for instance, working on that issue. This also comes down to the talk that we still hear occasionally that Indigenous reporters, or reporters of color, can't report on issues of color, for instance, but apparently white reporters can report on extreme white supremacy groups.
What can mainstream media outlets do to support Indigenous reporting?
My guess globally is to just be hiring a lot more Indigenous reporters and creating Indigenous Affairs desks. That is an absolute necessity these days. In terms of helping outlets or reporters, I can only really speak to the US, but in the US there has been a very large push for hyper-local reporting and supporting hyper-local reporting, but that support seems to stop short of tribal news outlets. We have around 200 tribal news outlets in the US in desperate need of funding. The way they get funding is from their tribal governments, which creates a serious free press issue. To some degree, there is an easy fix by putting philanthropic and journalism funding toward Indigenous news outlets and strengthening that ecosystem a lot more.
Why are Indigenous reporters underrepresented in mainstream newsrooms?
Yeah, why is that? Journalism, at least in the US, has always been sort of the domain of white males. I think that is beginning to change, but that sense of power and tradition is alive and well in newsrooms. In the US, journalists – at least Western journalists – have always moved in parallel to colonialism.
It's always been sort of an organ — and journalists talk about themselves as the fourth estate in the US — and they have been more than happy to adopt a lot of those colonial narratives. We still have outlets that put out editorial support for something like the war in Iraq, for instance. It was no different 100 years ago with newspaper editors calling for wars of extinction against Native people or for the expansion of the US by any means necessary. We have an industry that is deeply rooted in a very violent and colonial history.
Changing the journalism industry is huge. It's like changing the nature of the US government. I don't know if that ever is going to change. What I do think, though, is that when we start looking at diversifying media, a lot of that just comes down to working with philanthropic organizations, subscribers, etc., to think differently about how they invest their money. If you are a news organization that is accepting millions of dollars from philanthropic donors, those donors should be asking: What are you doing to actually diversify your news staff?
I mean, the numbers are pretty clear. It's been 60 years since the Civil Rights Report came out saying that newsrooms needed to diversify. They basically haven't in the last 60 years, and we still have big organizations giving millions of dollars to them, because they added two people of color or something like that.
We also need to start thinking really critically about some of the big players that we've had in our industry; not only what they've been able to produce and how they've pushed our industry forward, but also the damage that they've done in communities of color and to reporters of color by not diversifying.
So I'm a burn-it-down kind of guy. That's what I'm trying to say: Burn it down, rebuild something new. We can do it. It's been done before.
---
Leonie Kijewski is a freelance reporter based in Cambodia. Her work has appeared in The Guardian, Al Jazeera, Voice of America, and various other publications. She speaks German, English, French, and Dutch. She previously worked for the Phnom Penh Post in Cambodia as a sub-editor and reporter.