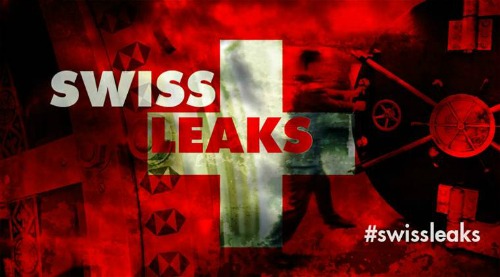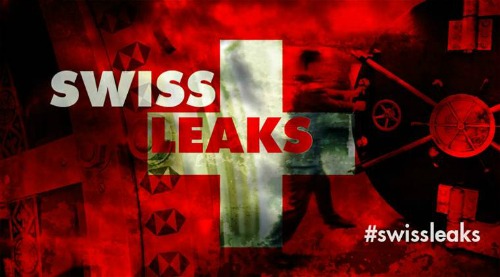 Behind the Scenes of Swiss Leaks — ICIJ's Biggest-Ever Collaboration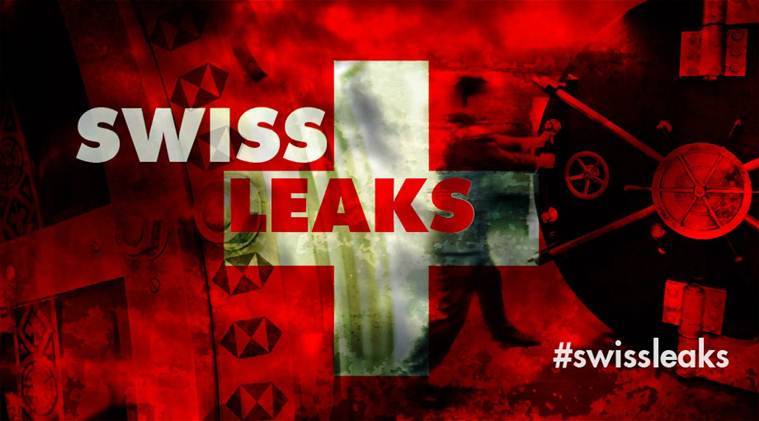 Editor's Note: Starting in 2013, the International Consortium of Investigative Journalists has produced a series of groundbreaking stories on hidden offshore wealth. ICIJ has combined massive leaks of financial records and on-the-ground reporting with a decentralized, cross-border collaboration model that has drawn global attention.
ICIJ's lastest foray, Swiss Leaks, released last month, is a partnership with the French newspaper Le Monde and centers on questionable activities by the Swiss subsidiary of British multinational bank HSBC. The reporting team tracked more than $100 billion through 100,000 HSBC accounts, and found that the bank did business with discredited regimes and clients tied to arms trafficking, blood diamonds, bribery, and tax evasion.
The Swiss Leaks team included more than 160 journalists from 50 countries and 63 media outlets — ICIJ's biggest collaboration yet. Here's an inside look at how they did it and what they learned. 
---
"I can't say much at the moment, but do you remember the Lagarde list that got leaked in Greece a couple of years ago? Well, we might have a story you could be interested in."
It was August 2014, and about a month or so earlier ICIJ had met with two Le Monde journalists who had obtained an incredible leak from inside the French government – French authorities' own version of the HSBC files, leaked by [former HSBC employee-turned-whistleblower] Hervé Falciani.
I won't pretend it's an exact quote – it's not. But that's how those early phone calls to ICIJ members and partners play over in my head.
The difference was, this wasn't the Greek Lagarde list. It was much more. This dataset was global. It was substantive, and rich in detail. It connected dots between characters and companies and accounts in multiple countries, painting a complex picture of an otherwise unseen world of secrecy, privacy, and, in many cases, controversy.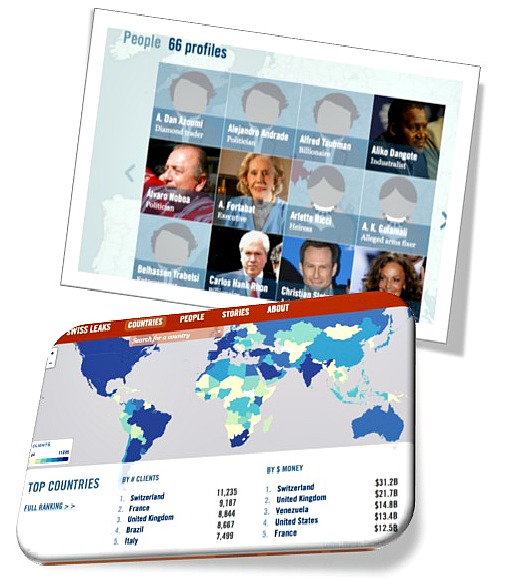 There was an unspoken understanding during those early phone calls that we were on the verge of a worldwide scoop. Come September, when 40 journalists from more than a dozen countries met in a conference room at Le Monde's Paris headquarters, it was clear this would be a big project.
By the time we published, we'd become a team of more than 160 reporters, spread across 50 countries, working for more than 60 media outlets. Swiss Leaks has been ICIJ's biggest reporting collaboration to date.
Every time we coordinate a project like this, we learn something new about collaboration.
Purely for the sake of catchiness, I'm going to call our lessons from the Swiss Leaks project the three T's of collaboration:
Trust
As we learned from our Luxembourg Leaks project earlier in the year, holding a face-to-face meeting was an ideal way to start a big project like this. While most of our communication and work is done online through a variety of tools (the next 'T'), the trust that is built by a face-to-face meeting is irreplaceable. Seeing a group of fellow investigators demonstrate equal commitment to collaboration by investing the time (and money) to travel  and meet in person is a big first leap of faith into the project.
This element of collaboration becomes easier with each project – it was evident in Paris that those journalists who had worked together on previous ICIJ projects were almost immediately at ease walking into the room. But the wonderful thing was that once there was a critical mass of trust within the group, those taking part for the first time were also more willing to give in and embrace the idea of collaborating openly. As the team expanded, the core of trust that lay at its foundation expanded with it.
And now, at the end of the project, I'm sure I'm not the only one looking forward to our next outing together, as a team.
Tools
While a face-to-face meeting builds trust, ICIJ's ability to provide the right digital tools for journalists to not just access and work on the data but also work together across countries, continents, time zones, and even languages made it possible to capitalize on that trust with open communication and sharing.
Utilizing our experience from earlier projects, we created two online spaces: one secure search platform where journalists could access the leaked files, and one secure forum where journalists could communicate, collaborate, request help, share findings, and more. Later in the project, ICIJ also created a node-based database that helped visualize the networks in the data using a French data tool called Linkurious.
With such a complex dataset, ICIJ ran online training sessions for journalists to help them both better understand the data and also make the most efficient use of the tools available.
Teamwork
In a recent blog post answering some of the frequently asked questions about this project, ICIJ's Marina Walker Guevara wrote a note on how we pick our partners, which included the all-important criteria of being "generally nice people" because "life is short!" I couldn't agree more.
Watching the flurry of activity on the forum as our hardworking (and amazingly collaborative) Swiss partners shared their inside knowledge, as our French partners shared key interviews, as our Canadian partners openly shared video footage, as the name of the project was discussed, as key documents and translations were offered, accepted, and passed back and forth – this teamwork is what makes it possible for ICIJ to continue bringing these huge groups of partners together time and again (because, really, imagine if they weren't nice people – who'd want to participate with uncooperative collaborators again?).
Not only does there need to be mutual respect for all team members (regardless of the size of their publication or their geographic location), but there also needs to be an acknowledgement of the different assets each team member brings to the table. The obvious example is local knowledge – if you need to find something out about the Swiss legal system, ask the Swiss reporters. But the other great thing about working in such a large team is the variety of specialist skills which can be utilized and shared: some reporters excel at data analysis, some bring years of experience and knowledge in important niche topics, and others are brilliant at all sorts of essential skills, from interviewing to research to writing or visualizing. The main lesson is to acknowledge strengths (and weaknesses), and ensure we're putting everyone's skills to their best use.
—-
Back in that Le Monde conference room in September, over the course of a long day, we were taken on a tour of the data, had a chance to ask questions of both ICIJ and the Le Monde reporters who obtained the leak, and of those who had covered smaller, localized versions of the leak or investigations of HSBC. We unveiled the tools we would use to collaborate, and then tackled the big editorial questions together: what was the story here?
And ultimately, that's the most essential ingredient of ICIJ's collaborative model: the story. Good journalists are about just one thing – telling the stories that matter, in the best ways we know how. What ICIJ aims to do is provide reporters with the means, and in doing so provide readers with access to stories with worldwide significance that are told in meaningful ways at both a local and a global level.
---
This story originally appeared on ICIJ.org and is reprinted with permission. 
Hamish Boland-Rudder is ICIJ's online editor. Before that, he spent two years running the breaking news website for the Canberra Times in Australia. He also served as a reporter for the Canberra Times, the Sydney Morning Herald, the Age, and other publications.