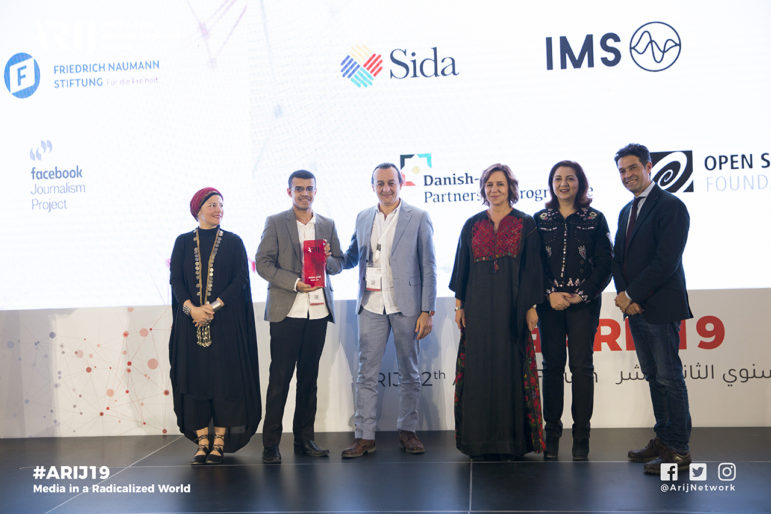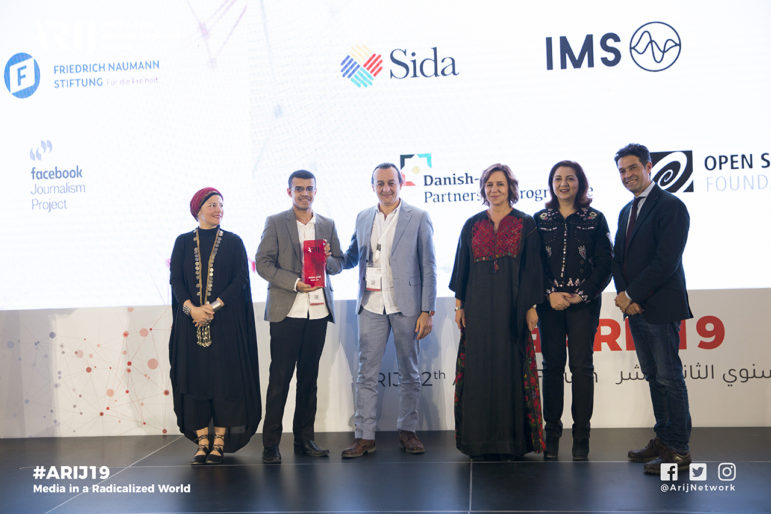 ARIJ19: Amid Risks and Attacks, A Record Gathering of Arab Investigative Journalists
Hundreds of investigative journalists from the Middle East, North Africa, and worldwide met in Amman from November 22 to November 24 for the ARIJ19 conference, where they discussed "the role of media in a radicalized world" – a global challenge amid an explosion of digital tools and online attacks against journalists.
The three-day meeting was the largest-ever gathering of Arab investigative journalists. It was organized in Jordan for the eleventh time since the creation of the Amman-based Arab Reporters for Investigative Journalism (ARIJ) organization in 2005.
During the opening ceremony, more than 500 participants witnessed the handover of ARIJ's management from its co-founder and executive director Rana Sabbagh to Rawan Damen, almost 14 years on from the birth of the first investigative reporting network in the Arab region. Damen is a filmmaker and media consultant who has served on ARIJ's board.

The forum was held during difficult times for journalists worldwide, and even more so for Arab media practitioners operating in a region where the risks to independent media and press freedom are particularly high. 
Conference attendees had the chance to attend more than 40 training sessions and workshops on data journalism, open source investigations, audio storytelling, fact-checking, physical and digital safety, online investigative tools, mobile journalism, and bullet-proofing investigations from a legal perspective.

Our team from the Global Investigative Journalism Network hosted a session on making nonprofit newsrooms sustainable. It focused on fundraising and running a well-managed, strategically-focused organization as part of a long-term strategy to support and empower investigative newsrooms.    
The winners of the ARIJ19 awards were announced at the conference gala dinner on November 24. Journalists from Egypt and Yemen took top prizes for best investigations in the short film and multimedia categories. Louay Ismail, the BBC Arabic Programmes Editor, led the jury committee. It was, Ismail said, "quite a challenge to judge the edge-cutting quality of investigative reports completed by journalists who worked hard and took great personal risks to expose the truth in favor of accountability and rule of law."