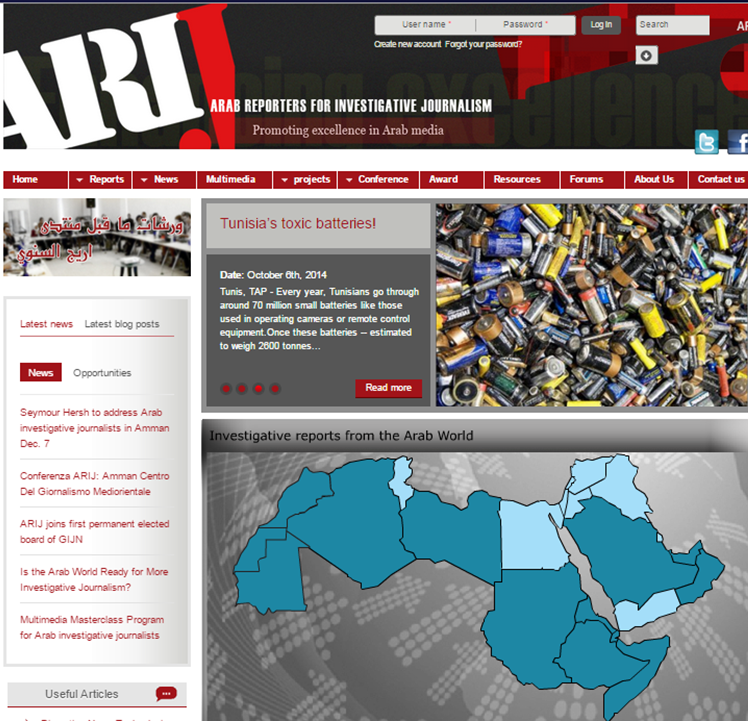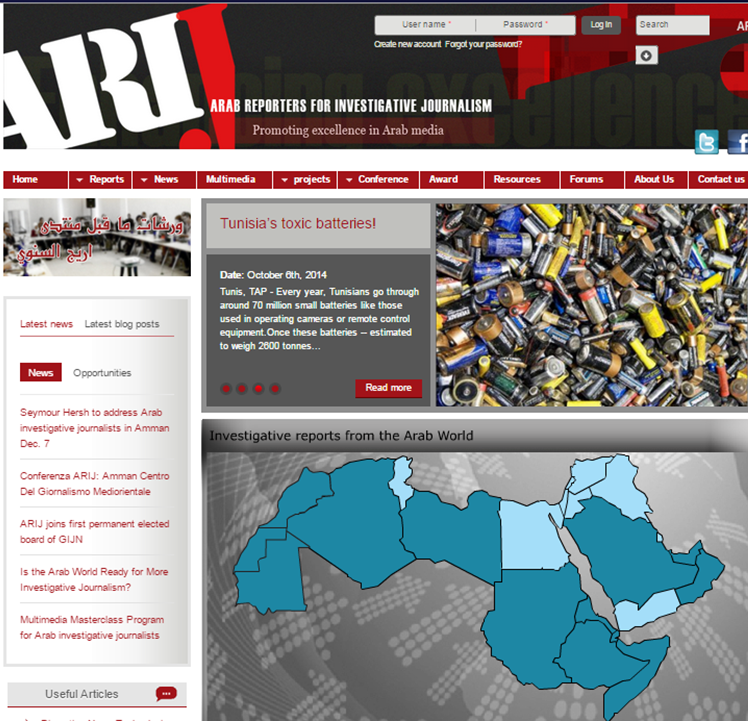 "Arab Media: The Battle for Independence" — 7th ARIJ Conference Comes to Amman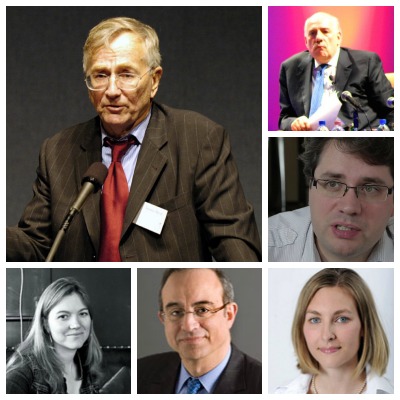 GIJN member Arab Reporters for Investigative Journalism (ARIJ) will host its seventh annual forum for Arab investigative journalists in Amman, Jordan, this December. The theme of the three-day conference, which begins on December 5, will be "Arab Media: The Battle for Independence," and will feature more than 30 panels and trainings on topics such as reporters' safety in conflict zones, corruption in sports, and human rights abuses by militant groups in Syria and Iraq.
"Unfortunately, independent media in our region is minimal and lacks financial and professional resources," says ARIJ Chairman Daoud Kuttab. "The push for democratic, transparent and pluralistic societies in our region will not succeed without nurturing the role of independent media to confront established media institutions owned or supported by governments, royal families and a coterie of businessmen."
Pulitzer-prize winning investigative journalist Seymour Hersh, who uncovered the My Lai massacre during the Vietnam War, as well as the torture and abuse of detainees at Iraq's Abu Ghraib prison by U.S. soldiers, will be one of three keynote speakers.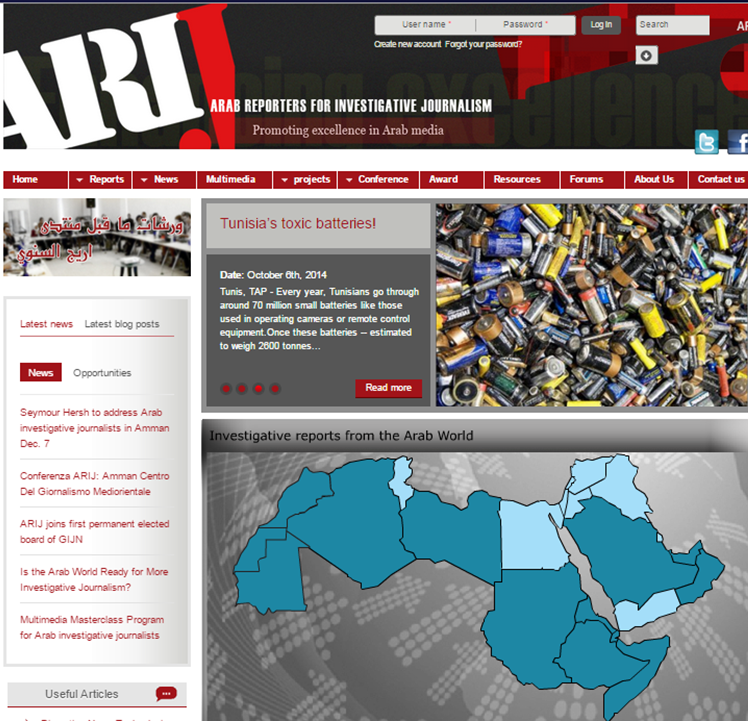 Speakers at the other two plenary sessions are: Jordan's Marwan Muasher, a leading columnist, diplomat, politician, and author of the new book, The Second Arab Awakening and the Battle for Pluralism; and Britain's award-winning correspondent Tim Sebastian, who moderated BBC World's interview program "HARDtalk" for seven years before launching televised debate shows across the Arab region and in South Asia.
More than 250 attendees at the conference will network and exchange tips with some of the world's award-winning journalists, including Yosri Fouda of Egypt; Craig Silverman, editor of a new handbook on verification of user-generated content; Eliot Higgins, the founder of bell¿ngcat, a citizen investigative journalist site; Abigail Fielding-Smith, senior reporter with the London-based Bureau of Investigative Journalism; as well as Jonathan Calvert and Heidi Blake, the Sunday Times (UK) team who exposed Qatar's secret plot to win the right to host the 2022 world football cup.
Based in Amman and established in 2005, ARIJ is the region's leading nonprofit media organization promoting in-depth reporting and helping journalists working in print, radio, TV, and online media in Jordan, Syria, Lebanon, Egypt, Iraq, Bahrain, Palestine, Yemen, and Tunisia. ARIJ is funded by the Copenhagen-based International Media Support, the Swedish International Development Cooperation Agency (SIDA), the Norwegian Foreign Ministry, and the Open Society Foundations (OSF).
To find out more, click here.