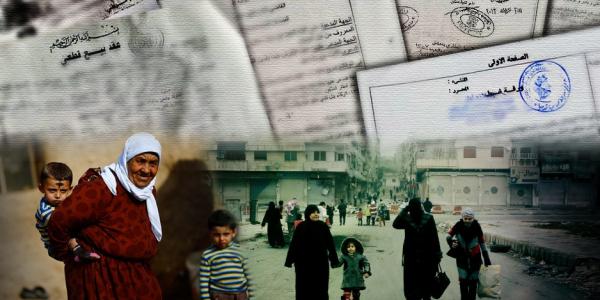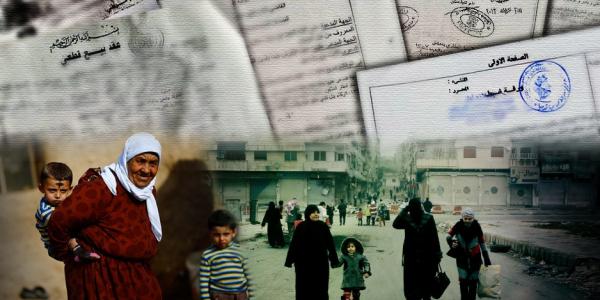 (Amman) More than 320 journalists from the Middle East, North Africa, and the Gulf met in Amman in early December for the 7th annual forum for Arab investigative journalists, the largest ever.
Since 2006, Arab Reporters for Investigative Journalism (ARIJ) has trained journalists in the region on investigative journalism methods and has funded more than 300 investigative projects.
The ARIJ annual meeting has become the main networking forum for investigative journalists across the Arab world. This year's conference, held December 5-7, brought together journalists from 14 Arab countries, as well as colleagues from the rest of the world, including Seymour Hersh, the renowned American investigative journalist.
Hersh expressed concern over worsening media freedom across the region, four years after the winds of change began blowing across much of the region and raising hope for greater democracy and free speech.
"It's a terrible time here for journalism," he told journalists in a speech widely covered by the region's media.
"Consequences for honest reporting in this region are very extreme – more reporters have been killed in the Middle East – it's a dreadful story. But you reporters are in a golden age – you are living through your World War II, your Cold War, my Vietnam War. There has never been a time where journalism was more important."
"The whole purpose of being a journalist is to take the narrative and find out the other side — the counter-narrative… and you can't always get to that working for the mass media."
In light of growing restrictions on free media and freedom of expression in many Arab countries since 2012, the theme for this year's meeting was: "Arab Media: The Battle for Independence."
In a talk to the conference, Jordan's leading newspaper columnist and former minister of information, Dr. Marwan Muasher, said that since the Arab revolutions started four years ago, media freedom has dwindled throughout the region. Muasher, whose latest book is The Second Arab Awakening, called 2012 changes to Jordan's Press and Publications law "a source of shame for us." He pointed out that the Arab revolutions are only in their early years, and for them to shift to a state-building phase where institutions that protect democracy and pluralism are built, freedom of the press plays a vital role. Unfortunately, he added, there is no freedom of the press in the Arab countries at present.
The keynote address at the conference was given by ARIJ board member Tim Sebastian, who hosted HARDTalk, the BBC's flagship political program for seven years and then launched the Arab region's key free-speech televised public debates. Sebastian encouraged Arab journalists not to falter while media freedom is being pushed back and the public increasingly sees investigative reporters as "troublemakers," "destabilizers" and "people who upset society."
"It seems the truth does not set you free – not in this region," Sebastian told the crowd. "On the contrary, it has become one of the most dangerous commodities you can own. The moment you publish it, truth can get you locked up – it can even get you killed. You're working one of the riskiest jobs in one of the riskiest areas in the world."
"I'm well aware that as journalists you confront appalling pressures and danger on a daily basis," Sebastian said. "How do I tell the truth and stay out of jail? As far as I can see this question is tearing many Arab journalists apart. There is, of course, no easy answer. Everyone has to decide for himself how far he's willing to push the boundaries. But I think one crucial factor has changed for journalists: you now have to decide who you really are and what kind of job you want to do. The option to choose the middle way – to be free one day and accept restrictions the next – appears to be closing fast, because one by one Arab States want to know if you're with them or against them. And they will label you accordingly."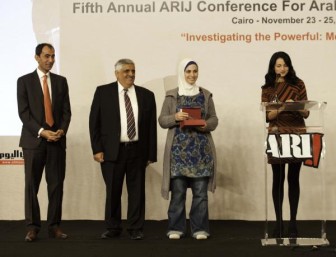 In spite of an increasingly hostile media environment, many Arab journalists are still engaged in in-depth reporting, pushing against the narrowing borders of free reporting, and raising standards for documentation.
Shining examples of this are the winners of ARIJ's Investigative Print Award 2014. In the midst of a raging civil war, Syrian journalists Mokhtar Barmak Ibrahim and Ahmad Haj Hamdo uncovered and documented how war profiteers, colluding with judges, lawyers and civil servants, exploit gaps in laws related to power of attorney, real estate ownership and the penal code, to sell the homes of thousands of Syrians fled to escape the fighting. After publication of this investigation, the Ministry of Justice began archiving 10 million house deeds and land titles.
At the conference, journalists from the nine countries where ARIJ operates (Jordan, Syria, Lebanon, Egypt, Bahrain, Yemen, Tunisia, Iraq and Palestine) showcased investigations done with ARIJ funding. They uncovered stories such as Jordanian MP's unaccounted funds, incest and family abuse in Tunisia, severe water pollution in Syria, child labor in stone quarries in Egypt, and drone attacks in Yemen that are pushing hundreds of Yemeni civilians – victims of covert U.S. drone strikes — to support al Qaeda. These victims receive no compensation for being accidentally hit. After publication of this investigation, the government began compensating these victims, using U.S. funds.
At the conference the ARIJ awards for excellent investigations were given in two categories: Print and TV/multimedia. The winners of the three categories are as follows:
Print Category
First Prize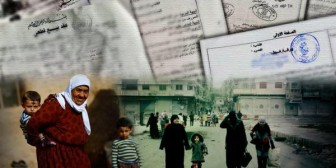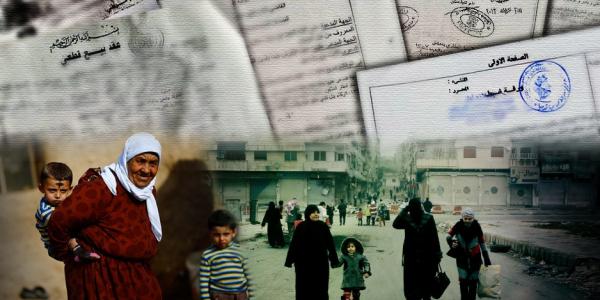 "Syrians' Double Uprooting" —Mokhtar Barmak Ibrahim and Ahmad Haj Hamdo, Al-Iqtisadi.
This project uncovered and documented how war profiteers in Syria, colluding with judges, lawyers and civil servants, exploit gaps in laws related to power of attorney, real estate ownership and the penal code, to sell the homes of thousands of Syrians fled to escape the fighting. After publication of this investigation, the Ministry of Justice began archiving 10 million house deeds and land titles.
 Second Prize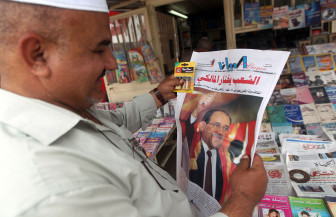 "Gift-Wrapped Homes" — Rasha Kilani, 100 Reporters
Publishing under an alias, Iraqi journalist Rasha Kilani revealed how former Prime Minister Nouri Al-Malki's relatives and political cronies handed out bogus land titles to the poor for votes, promising them that the titles would be registered legally after their election. Some voters allegedly received tourist trips to Iran, others jobs in the police forces. After publication, three blocs in parliament demanded an investigation into these land titles, while activists asked for more probes into Maliki's tenure as PM.
Third Prize
Third prize was shared by two journalists: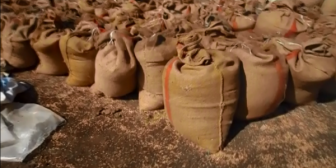 "The Nightmare of Grain Silos" — Saadah Abdul Qader, ARIJ
Saadah Abdul Qader documented how rodents and waste mix with subsidized wheat due to systematic cheating at private and public grain silos in Egypt under the watchful eyes of local department of supply teams in Sharqiyah Governorate. After publication, the Minister of Supply said he was earmarking 1.2 billion Egyptian pounds for development of silos across Egypt.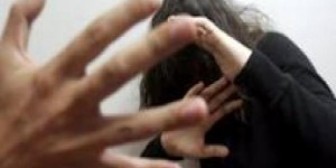 "Battered in the Presence of the Law" — Hadeel Bis, Amman.net
In her investigation published on amman.net, Hadeel Bis shows how Jordan's 2008 Family Protection Law remains toothless. Women are still subjected to family violence while the Ministry of Social Development has yet to come up with regulations to enforce the law and ensure that committees in charge of reconciling families can operate.
TV/Multimedia Category
First Prize
First prize was withheld at the request of the jury after the outlet refused to broadcast the political investigation, hence disqualifying the journalist. According to the award rules, the work must be broadcast or published.
Second Prize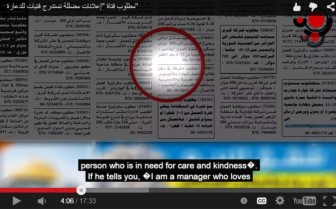 "Vague Prostitution Ads" — Musab Shawabkeh & Hiba Abu Taha, Amman.net
In their investigation broadcast on Amman.net, Hiba Abu Taha and Mosab Shawabkeh tracked bogus employment agencies that post vague ads in commercial tabloids to lure Jordanian females into prostitution. Using hidden cams, they recorded the wrong-doings and content of these ads and then confronted the culprits. The report went viral, receiving more than half a million hits in just days, prompting the government to form a committee to change rules for content of media ads.
Third Prize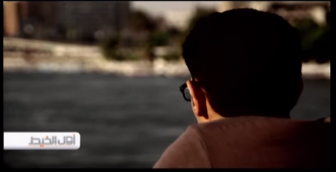 "The Plight of Egypt's Sex Changers" — Abdul Wahab Elewah
In his TV investigation broadcast on Egypt's CBC, Abdul Wahab Elewah documented the suffering of Egyptians who decided to change their sex from male to female. After undergoing surgery, most are unable to obtain proper identification due to legal complications and discrimination. Some resort to bribery to obtain passports and identification papers.
---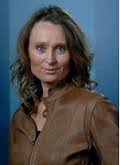 Pia Thordsen, a Danish journalist, has 22 years experience working for newspapers, radio and TV, and the UN, producing national and regional news and short documentaries on international issues. She is a TV producer at Danish regional television, TV SYD, and a board member of the Danish Association for Investigative Journalism and Arab Reporters for Investigative Journalism.