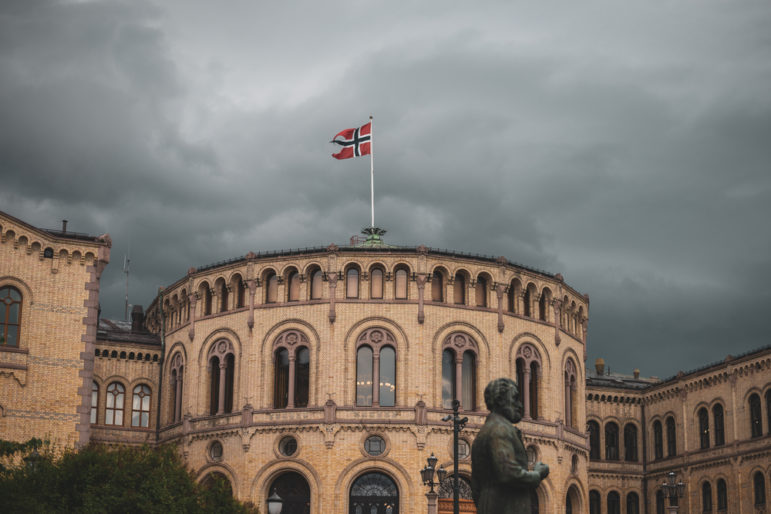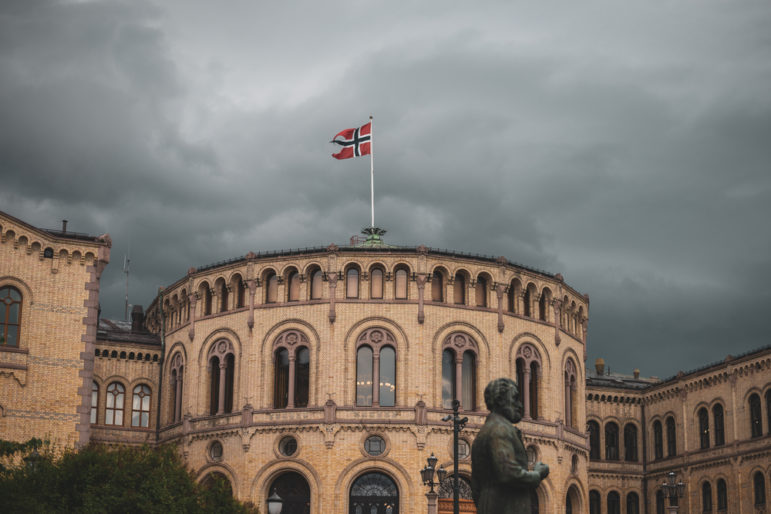 Aftenposten's Housing Scandal Series Shook Norwegian Politics to Its Core
In summer last year, shortly before a national election, a Norwegian journalist typed a senior legislator's name into an address directory. It was the beginning of a story that sent political shockwaves across Norway. Within months, multiple lawmakers would resign, police would launch a criminal inquiry, one official would end up in prison, and trust in the country's political system would collapse.
The investigative series that set all this in motion — from the country's largest daily newspaper, Aftenposten — exposed multiple politicians exploiting a loophole around entitlements. The scandal was rooted in a perk for Norwegian lawmakers who live more than 40 kilometers (25 miles) from the parliament in Oslo, who, by law, are entitled to a commuter apartment at taxpayer expense to use while they are working in the capital.
Aftenposten revealed that numerous politicians were deceptively registering their home residence as being outside of the capital – in some cases using their parents' home address – to win access to the commuter apartments in high-rent areas of the city. In the process, many of them also avoided large tax bills. The exposé was so significant that it was honored with this year's top award from SKUP, Norway's national association of investigative journalists.
Reporters Nina Selbo Torset, Vegard Venli, Sigrid Gausen, Henning Carr Ekroll, Åshild Langved, and Robert Gjerde all worked on the investigation. Torset and Venli spoke with GIJN about how they pulled off their investigation.
Connecting the Who and the Where
Torset tells GIJN that the focus of their reporting involved making new links between people and places. She emphasizes that for many stories "your best source doesn't have to be a person."
"It might as well be a computer," she says. "We revealed most of our stories by connecting data from different public registries and official documents."
Aftenposten's first big break involved a tip-off about Kjell Ingolf Ropstad, the then leader of the Christian Democratic Party (Krf), who was also a minister in the ruling coalition government. A source suggested something improper about Ropstad's living situation.
In Norway you are required by law to report a change in address, so the reporters began looking into Ropstad's address history by using a commercial database. That search revealed a curious fact: he had apparently lived at home with his parents until 2020, despite having a wife and children.
Next, the team looked at the history of Ropstad's partner, and found she had been registered as living at multiple addresses in Oslo and that all of these properties were owned by the Norwegian parliament and government.
Coupled with knowledge about the commuter home scheme, the reporters now had a hypothesis: Ropstad had improperly taken advantage of the free home entitlement, and other lawmakers were likely to have done the same.
Using Norway's freedom of information law, they asked the country's parliament, the Storting, to give them an overview of commuter housing. From there, they began piecing together Ropstad's property history through newspaper clippings, biographies, and the real estate register.
Ultimately, they found that Ropstad had registered his parent's home, far from Oslo, as his official residence when he was elected to parliament in 2009. This entitled him to a taxpayer-funded apartment in the city, although he was already living there.
The story, published eight days before the September parliamentary election, landed like a bombshell and prompted partisan accusations on social media that Aftenposten was seeking to defame the KrF.
Torset said she was prepared for this charge and knew that their team had uncovered widespread abuse of the housing allowance that was not confined to just one political party.
"Of course, after we revealed a lot of cases covering politicians from many different voices, the critics disappeared," adds Venli, who joined Aftenposten in May 2021 after working at the Norwegian public broadcaster, NRK, and the national newspaper, Dagbladet. "I felt pretty secure that the initial accusation would go away once our second, third, fourth, fifth, and sixth story came out. We discussed the issue thoroughly before we published. It's always a possibility that journalism can move voters, but in the end our responsibility lies with the public, not the political parties."
Tracking the Taxes
A second, key element of the story involved investigating the financial implications for those using commuter homes.
The Storting had told the journalists that the properties were provided tax free. This contradicted a policy of the prime minister's office – responsible for funding the commuter homes of ministers – which required politicians to have expenses at their registered home to qualify for tax-free commuter housing.
But which one was correct? To find the answer, the investigation required tricky questioning of the tax authorities, because those officials would only answer general queries, and avoided discussing specific examples. The reporters finally "cracked the code" for interviewing them: questions had to be general enough that they did not violate the tax officials' duty of confidentiality, but pointed enough that they could be used to address the answers in specific cases.
Through this method, the team was able to confirm the prime minister's more restrained interpretation of the tax benefits was correct. The consequences of this finding turned out to be huge, once reporters began looking into who had avoided paying these taxes. When they asked the tax administration how many legislators had paid tax on their commuter housing, the answer was: just one. The Norwegian Tax Authorities subsequently estimated that 45 politicians wrongfully avoided paying a combined 12 million Krone (US$1.3 million) in taxes on their commuter homes.
When pressed on this widespread tax avoidance, the Parliament's administration stonewalled Aftenposten's team, taking months to reply to questions or hand over legally requested documents. "Our impression is that they aren't used to being questioned by investigative journalists," Torset says. "They tried undermining us by commenting that some of us had just started working at Aftenposten, commenting that we hadn't worked as political journalists, and thus didn't understand how we should act when visiting the Parliament."
In the meantime, the reporters had not stopped investigating Ropstad.
Confronting Ropstad
Ropstad had become a government minister in 2019 and, at that point, was required to declare to the prime minister's office if he had expenses at his official residence. The reporters also asked for access to all correspondence between that office and Ropstad about his commuter home. They discovered that Ropstad had privately protested to the prime minister's team in 2019 about being taxed on his commuter home after years of not paying while he was a legislator in the Storting. In a notable reversal, he now said that he did have living expenses at his parents' house, contradicting his earlier declarations.
After days of pressing for answers, Torset, Venli, and Gausen were finally invited to the ministry, where they met Ropstad, who was surrounded by his advisers.
"For me, that was probably the most memorable part of our project," Torset recalls. "Ropstad had previously gone on the record saying he never paid his parents or covered any expenses on their house."
"The atmosphere in the meeting room was quite tense," she notes. "Before we had asked a single question, he asked if he could say something. Then he made his statement. He admitted that he had agreed with his parents that he could pay some expenses on their house that year. The intention was to avoid tax on his ministerial apartment in Oslo. When he ended up not paying his parents after all, he failed to inform the prime minister's office."
"To me this demonstrates the importance of having proper documentation before you confront someone," Torset explains. "Ropstad didn't have any other choice but to come clean. He resigned (as minister and party leader, though he remained an MP) the day after we published the story." He denied breaking any regulations.
Chasing Down the Leads
Aftenposten's team was able to use the methodology devised during the Ropstad investigation to expose other politicians in similar ethical breaches around commuter homes. In total, they revealed eight lawmakers secured a free apartment in Oslo because they claimed they had not moved out of their childhood home. And several other politicians had also been given commuter housing in violation of the rules or intention behind the scheme.
Following Aftenposten's reports, another Norwegian newspaper, Adresseavisen, revealed that Labour Party politician Eva Kristen Hansen had also allegedly violated the commuter home rules. She resigned her role as President of the Storting just seven weeks after taking office. Notably, she had ascended to that role having pledged to clean up wrongdoing in politics.
The Aftenposten revelations, meanwhile, kept coming. They showed that the parliament's regulation of lawmaker expenses was lax; the auditor general office did not check whether the administration complied with laws and regulations; and that sensitive information had been accidentally leaked online.
Ultimately, an administrative employee of the prime minister's office was sentenced to 10 months in prison for financial misconduct. That sentence followed a probe by Aftenposten journalists that helped reveal he had been illegally living for free in a government residence.
The revelations have shaken faith in politics in the country. One poll found as many as 65% of people have "a little" or "much" less trust in Norwegian politicians after the stories.
"Even though Norway is famous for its democracy and transparency, there are still a lot of dark spots," says Venli.
Torset stresses that, although in many cases the politicians had made ethical rather than criminal breaches, reporting on how public funds are spent is vital. "Don't forget: they are the ones who made the rules. Because of that, we can't just discuss if the rules were broken or not, we have to discuss if the rules are good enough," she says.
Venli says he drew on his training in legal philosophy to come to the same conclusion. Such training in areas other than routine journalism skills is vital for investigative reporters, he adds.
"I think it's crucial for us as investigative journalists to train ourselves in becoming cognitively independent," he explains. "For me, education in law and philosophy has helped me a lot to develop such skills. It's made a huge contribution to my reporting."
Similarly, a basic understanding of your country or region's laws is important for navigating complex stories. In this case, it made it "possible to realize that it is also journalistically legitimate to report about facts that don't represent any formal offense," Venli says.
The Aftenposten investigation was complex, and had to contend with numerous blocked access requests and incomplete disclosures of information. For Torset, these dead ends forced the team to accept they couldn't wait for "the final piece of the puzzle" before publishing. "I believe it's very important for journalists to be open about what we know and don't know, what methods we've used and what reservations we have," she said. "I think transparency helps build trust in journalism."
Ten months on from the initial revelations, Aftenposten continues to dig into the scandal, which is still reverberating through Norwegian politics. A police inquiry is ongoing as well, although officials have revealed little about the criminal probe.
"I've learned that when a system is based on trust, there's always a risk that someone is willing to break that trust," Torset says. "So I would recommend having a look at those systems and the people who use them. Every country has them."
Additional Resources
Mafia States and Kleptocracies
Tips for Investigating When Governments Shield Crime and Corruption
Q & A: Turning Our Tinder Swindler Investigation into a Netflix Hit
---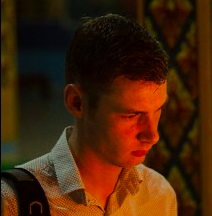 Daniel Harkins is a contributing editor at the Scottish Catholic magazine. Previously, he was a deputy Scotland editor at the UK news agency PA Media, and an editor at the Scottish Catholic Observer. He has had bylines in numerous Scottish national daily newspapers and on BBC Scotland and STV News.