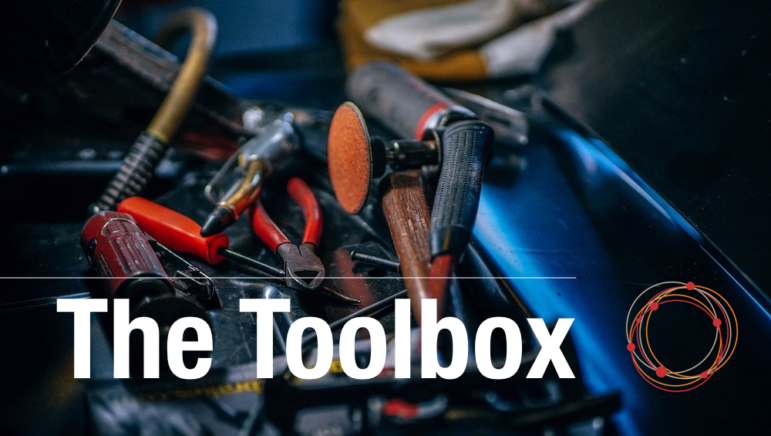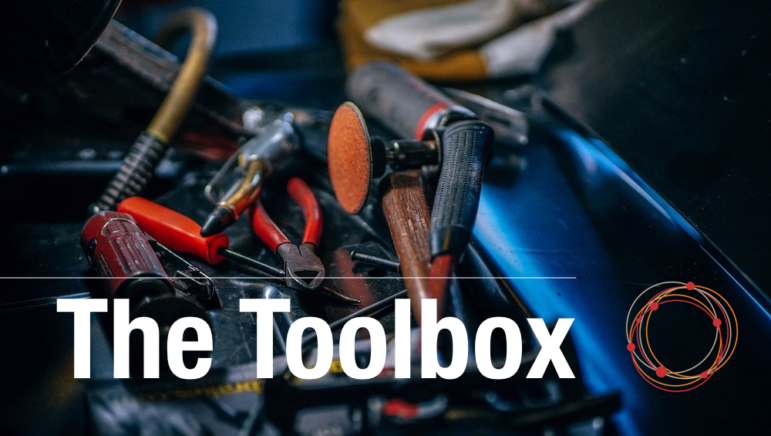 8 Investigative Journalists Share their Favorite Reporting Tools
Read this article in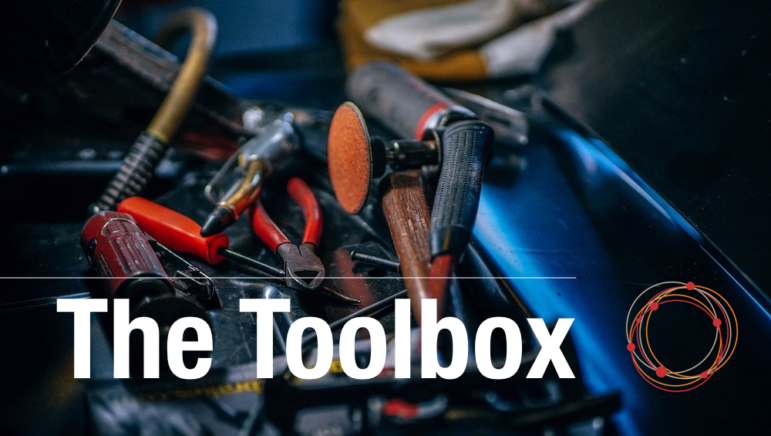 Reporters have several ways to identify the open source tools that might help their investigations.
One simple path is to go direct to one of the established, globally-relevant digital tools that journalists trust.
For instance:
If seeking tools for specific topics or functions, another approach is to browse for tools by category in a comprehensive open source apps dashboard — for instance, the BBC Africa Eye Forensics Dashboard, the Marc Kranat OSINT Dashboard, or Craig Silverman's Verification Handbook.
And if you need guidance and use-case context on emerging techniques, another great option is to search or browse GIJN's Tips & Tools library and the GIJN Toolbox series.
But, often, reporters simply stumble upon tools as they go along — whether new or well-known to others or designed for other industries — which over-perform their expectations, and become instant favorites.
In an informal roundup, GIJN asked eight investigative journalists in several countries to share some of the most helpful open source resources they have encountered or used more deeply this year.
Malina McLennan and Nimra Shahid — investigators at Global Witness
McLennan: "Lately, I've been using the 4cat social media data capture platform to create datasets of social media posts for scoping and researching new leads. I also use Visualping, which sends you an alert when a website has been updated — useful for those websites of interest that update infrequently enough for it not to make sense to check them every day."
She adds: "This may be cheating with the question slightly, but by far the most fun I've been having is upping my skills on the geographic information system QGIS and figuring out how to create geospatial data files for some of our organization's upcoming investigations."
Another monitoring tool for corporate websites that reporters love is Trackly, which allows free monitoring of a limited number of URLs, and provides an alert for any changes to investor relations pages, as well as the kind of compulsory disclosures that companies hope aren't noticed.
Shahid: "My go-to tool for investigations is Refinitiv Eikon at the moment," says Shahid. Eikon is a real-time financial data and analysis portal, which includes a significant basic subscription cost of around $300 per month. "It's proved invaluable for following the money when trying to understand links between deforestation and big corporations, which are not always readily and publicly disclosing information relating to their transactions. Separately, Refinitiv's extensive data around commodities has been incredibly helpful for probing supply chains relating to fossil fuels."
Axel Gordh Humlesjö — investigative reporter at Swedish public broadcaster SVT
"One open source database that reporters don't talk about or use enough is Companies House UK," says Humlesjö. "It has been vital to all of our investigations involving money laundering, because, for many years, the UK was the go-to place to find a shell company for money or assets that were hidden in offshore tax haven islands. Those London LLP companies can give shady parties based in places like the Cayman Islands or Bahamas a seemingly respectable front."
He adds: "Companies House is amazingly easy and good in the sense of getting the underlying documentation to see if a firm is fake or real. It's free, and if you find the owner of an LLP that's suspicious, you can then put that name into the database, and you can see all the companies that specific person owns. Also, MarineTraffic. It's a well known tool, but it really is excellent for tracking things, and helped us with several stories, including one about mining in Central America."
David McSwane — investigative reporter at ProPublica
"For contacts, I use Hiretual (also known as hireEZ, which includes a limited free service). It's an add-on you can use in Chrome," he explains. "If you go to somebody's LinkedIn page, it can find their personal email and sometimes even their phone number. I didn't know about it until a couple of years ago; it's a really good way to find people."
"For handling records I use Tableau, and DocumentCloud is great," he adds. "For search, I try the same search in different engines. People forget that if you use a different engine, you get different results because of the way things are indexed, so occasionally I'll use Ask Jeeves, or DuckDuckGo, or Bing."
McSwane also notes that a document management app normally used by book authors – Scrivener – can be a valuable organizational tool for complex, interview-rich, or serialized investigations. While it involves a one-time fee, the tool's indexing features, which display research relating to each incident or interview in "cards," allows reporters to easily move quotes and evidence around for each story in a series.
"You're in one program, so you can hop around chapters; I can look at the source transcripts and grab quotes I need, and I'm not losing things," he says. "I found it to be a nimble way to navigate a lot of material as you're writing. But if you're working with a reporter in another city, or an editor who wants to look in on what you're doing, Scrivener isn't really built for that."
McSwane adds: "We need a good open source social network analysis tool. I really miss Google Fusion Tables, which closed a couple of years back — they had a really trimmed-down, easy-to-understand tool. You could go: 'Here's this person who owns these businesses, and is associated with so-and-so,' and you could start to build out their social networks."
Martha Mendoza — Pulitzer-winning investigative reporter at the Associated Press
"One tool I'm finding myself using, unexpectedly, in the past year is Pigeonly," she says. "It's a program from a startup begun by a formerly incarcerated man. The US does have inmate locators, but you have to know what system they're in. Pigeonly's founder has created an app where family members can find their loved ones in any facility. If you want to send photos and communicate, you pay about $11 a month, but the website has a free inmate locator, which is far above anything I've ever seen, for county facilities, federal, everything. And if you're looking for someone from another country who is incarcerated in the US — somebody from Delhi or Tokyo — here's how you find them. Just enter the name — it'll have their race and their age, so you can narrow down common names."
Mendoza adds: "My other current favorite tool is subscription-based – the search function in CNSplus Courthouse News. In the US, PACER is for our federal court system, but if you are looking in the state system, you have to know which courthouse the case is in. But CNSplus is now scooping up as much information as it can from the state and federal courts. I can search just with something like 'N95′ (respirators) and I will find a lot of lawsuits, criminal cases, and counterfeit cases. The results give me a brief description of the case, the case number, and what court it's in — and then I can go to that courthouse, online, and get the documents."
Anastasia Valeeva — fellow at The Marshall Project; formerly, a journalist with the Kyrgyzstan School of Data
"I think Tabula has become the go-to tool for many data reporters right now," Valeeva says. Tabula is a free tool that extracts data tables in PDF formats, and can also auto-detect tables on your computer screen. "Unlike so many tools we use, it was created for journalists, by journalists. Governments are providing data in PDFs instead of tables, so you need tools like this, rather than fight with agencies to send information in a useful form. Tabula is very clean, and no knowledge of coding is necessary."
"My favorite database is the one we created for all the countries of Central Asia, which otherwise has very few databases available," she explains. "It's called OpenData.kg. It contains something like 200 datasets, and is growing all the time. Records of parliamentary acts; public tenders; the state of schools — we put them all together, and we invite people to contribute. Any reporter can use it, and it lives on the internet."
Rosa Furneaux — investigative health reporter at The Bureau of Investigative Journalism
"My current obsession is Panjiva," says Furneaux. Panjiva is an AI-driven supply chain platform with data on eight million companies and over one billion shipment records. "I'm very interested in medical supply chains, and the story I'm working on just wouldn't be possible without Panjiva. Unfortunately, it's expensive. I haven't tried ImportGenius yet." Panjiva offers an unlimited pricing plan at $999 a month, or $10,000 annually. However, reporters can also try finding individual Panjiva datapoints without cost through Google search, with search terms in quotes, followed by "site:panjiva.com."
"In general, the databases we want don't really exist, so we have to make them from scratch, or piecemeal together data you need from the databases that do exist," she notes. "The last investigation I did was on COVAX — the organization looking to equitably distribute vaccines all over the world — and what I was finding was that there is just no central database in the majority of countries that show you how many vaccines have been given out, and where."
Vladimir Thorik — Russian-language editor at investigative outlet RISE Moldova
Earlier this year, Thorik found three free phone subscriber apps particularly useful in identifying recruiters involved in an illicit effort to enlist Moldovan citizens in the Russian armed forces. The campaign involved street ads and Telegram posts with phone contacts for the recruiters.
"I used some cool tools in this investigation, about the recruitment of Moldovan residents by Russian mercenaries into the Russian Army, which is located in the Kremlin-occupied Transnistria region," Thorik explains. "These are programs for determining the owner of a phone number — they show how the owner of the number was recorded by other subscribers who have this application installed. These are free apps: Eyecon, Truecaller, and Getcontact. Using a free application, Getcontact is very effective in identifying subscribers who have Russian mobile phone numbers."
Thorik's team called the recruiter numbers, posing as interested candidates, and also used various Telegram bots, which are described in this GIJN feature.
Do you have a favorite or new reporting tool or database to share? Let us know what it is and how you use it.
Additional Resources
Investigative Tools That Reporters Love
How Reporters Exposed the Spies Implicated in the Navalny Poisoning
9 Watchdog Reporters and Lessons Learned from Their Mistakes
---

Rowan Philp is GIJN's Senior Reporter. He was formerly chief reporter for South Africa's Sunday Times. As a foreign correspondent, he has reported on news, politics, corruption, and conflict from more than two dozen countries around the world.