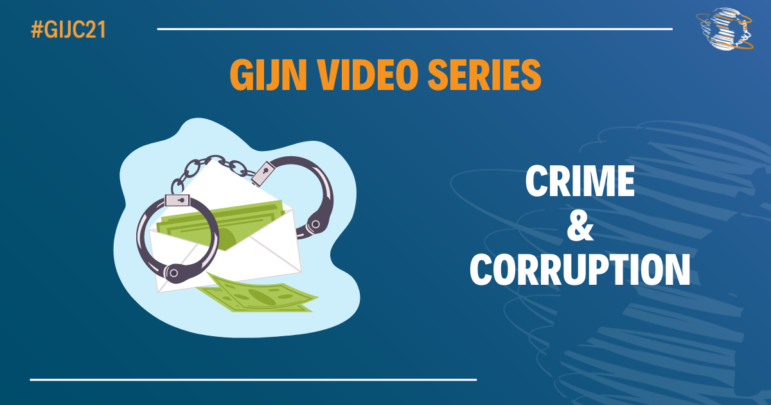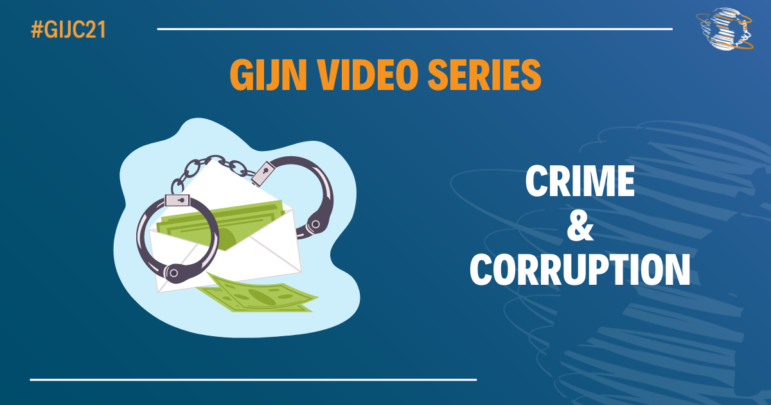 Video Resources for Investigating Organized Crime and Corruption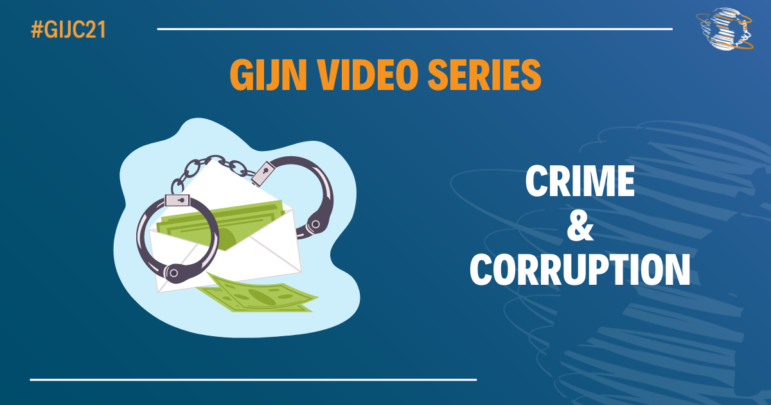 To share the investigative best practices and other lessons learned from our most recent conference, GIJC21, we are releasing a series of full-length videos from the event's many seminars, panels, and workshops. The first installment in this series focuses on how investigative reporters can better dig into organized crime and corruption around the world.
At the conference's plenary session, GIJN featured five extraordinary journalists: Sheila Coronel, Vinod Jose, Dapo Olorunyomi, Edwy Plenel, and Maria Teresa Ronderos, discussing the numerous challenges and threats facing investigative journalism around the world.
The event came just weeks after the announcement that our colleagues Dmitry Muratov and Maria Ressa would be awarded the Nobel Peace Prize, highlighting not only the importance of a free, watchdog press, but the historic battle we face in the early 21st century. As we spread the ideals and practices of investigative journalism worldwide, a mighty backlash of autocrats, oligarchs, and kleptocrats has arisen.
In the words of veteran Pakistani editor Zaffar Abbas: "They are no longer trying to kill journalists. They are trying to kill journalism." But those who believe in free and independent media are pushing back, and there is hope on the horizon.
The New Organized Crime
Today's globalized organized crime poses extraordinary challenges for journalists. Three top experts on investigating criminal enterprises, from finances and disappearances to the black market in antiquities, spoke about their work at GIJC21. All three speakers are also contributing authors to GIJN's Reporter's Guide to Investigating Organized Crime.
The Pandora Papers and Financial Crime
From the Pandora Papers to massive "laundromat" exposés, we are witnessing the era of massive leaks related to financial corruption. But how do you go from a leaked thumb drive to a global exposé of shadowy money? We heard from three of the best sleuths at tracking businesses and investment around the world: ICIJ's Scilla Alecci, Finance Uncovered's Purity Mukami, and OCCRP's Miranda Petrucic. All of them were part of the Pandora Papers team of 600 journalists in 117 countries that dug into 12 million records to expose the offshore secrets of politicians, billionaires, and celebrities.
High Crimes and Misdemeanors
When we survey investigative journalists from around the world, the top issues of interest that routinely come up relate to exposing corruption and investigating abuses of power. At GIJC21, we learned from journalists exposing crooked judges in Ukraine, dishonest officials in Liberia, and out-of-control cops in Belarus, and from those investigating abuse at religious schools in Sudan and digging into the unexplained wealth of Lebanon's central banker.
Human Trafficking and Forced Labor
Slavery is not a vestige of the past. Today, there are an estimated 40 million victims of modern slavery, mostly women but also men and children, according to UN data. The perpetrators gain some $150 billion a year in illicit profits, according to the International Labour Organization. At GIJC21, we assembled an all-star team of journalists who have investigated and exposed extraordinary cases of modern slavery and forced labor, including members of two Pulitzer Prize-winning teams from the Associated Press and their groundbreaking colleagues from Thomson Reuters Foundation and the Guardian.
Tracking Wildlife Traffickers
One million animal and plant species are threatened with extinction, according to a 2019 UN report. The trafficking of animals is contributing not only to their demise but also to the spread of "zoonotic disease," caused by germs that spread between animals and people. Stories often focus on ivory and the big cats, but the trade in lesser-known species deserves attention. At GIJC21, trafficking experts from the Environmental Reporting Collective, National Geographic, and leading outlets in the Philippines and Uganda discussed tools and techniques for covering this illicit trade.
Other installments of this video series include "Investigating with Data" and "Funding Your Investigations and Business Strategies." Next week we'll be releasing GIJC21 videos related to safety and security. Check back then to find more.
Additional Resources
Investigating Organized Crime: A New GIJN Guide
How to Investigate Money Laundering

Investigating Human Trafficking, an Evil Hidden in Plain Sight