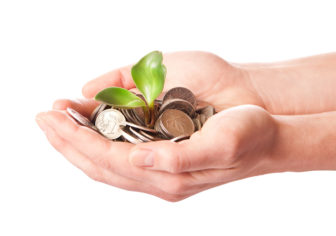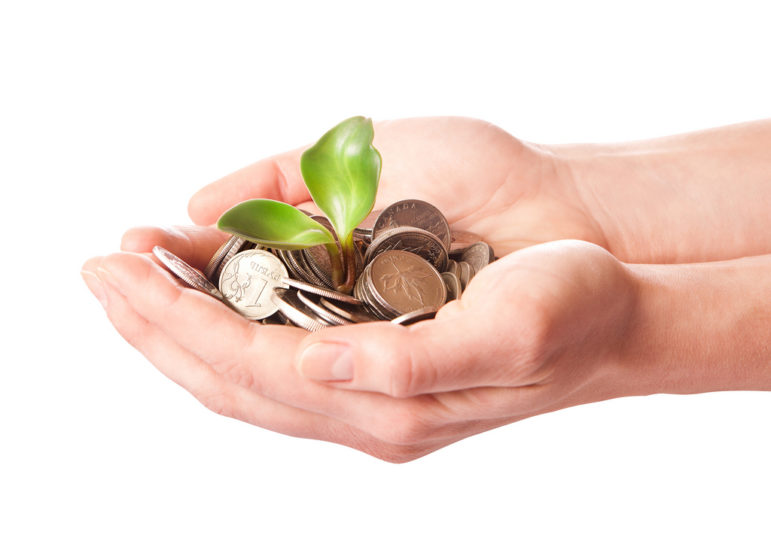 Interest by the philanthropic community in supporting public-interest media is not new. Donor-supported nonprofit magazines like National Geographic and Mother Jones have been around for decades. The original Fund for Investigative Journalism dates back to 1969, while America's National Public Radio began in 1971. Following the end of the Cold War, Western governments and foundations pumped billions of dollars abroad, as part of an emerging "media development" field to establish independent news outlets in former Communist states and developing countries.
Over the past few years, however, with the Internet-fueled spread of disinformation and a growing global backlash against free expression, donors are taking renewed interest in funding independent journalism. That's good news, as serious journalism — and investigative journalism, in particular — is in dire need of outside support. Fortunately, there are a number of recent reports that can help would-be donors make sense of the field. They address issues such as measuring the impact of investment in journalism, working with media organizations and picking good projects.
Let us know what else should be included.
Global Media Philanthropy: What Funders Need to Know About Data, Trends and Pressing Issues Facing the Field. This 2019 report was written by Sarah Armour-Jones and Jessica Clark, consultants to Media Impact Funders. The research "draws on data from our media grants data map, results from a survey of leading organizations engaged in funding media-related projects around the world, analyses of existing literature and reports, and insights offered by experts across a range of media funding issues."
Highlights include:
Data on available global media philanthropy and the need for better data collection;
Funder perspectives on their media grantmaking priorities and concerns;
The need for greater security measures among media makers and their funders;
The power of regional coordination and cooperation in promoting press freedom and open media;
The challenges facing independent journalism in India and Africa;
The unique funding structures for journalism in Europe; and much more.
Journalism Grantmaking: New Funding, Models and Partnerships to Sustain and Grow the Field. Written by Sarah Armour-Jones, a consultant to Media Impact Funders, this 2019 report documents how philanthropy is playing an increasingly significant role in supporting journalism—especially local and investigative work.
Journalism and Media Grantmaking Guide, published by Media Impact Funders in 2018, is subtitled: "Five Things You Need to Know and Five Ways to Get Started." It was written by journalist and consultant Michele McLellan and produced with support from the Wyncote Foundation in the US.
The five things they suggest knowing:
The work that foundations care about is at risk.
Journalism must forge new connections with the community.
Sustainable business models are crucial.
Trust in journalism is under threat.
Editorial independence and transparency matter.
The five ways to get started:
Identify grant-making and investment strategies.
Support innovations in reporting, business models and engagement.
Reinforce partnerships that expand the diversity, scope and distribution of news.
Invest in community data.
Learn more about media grant-making.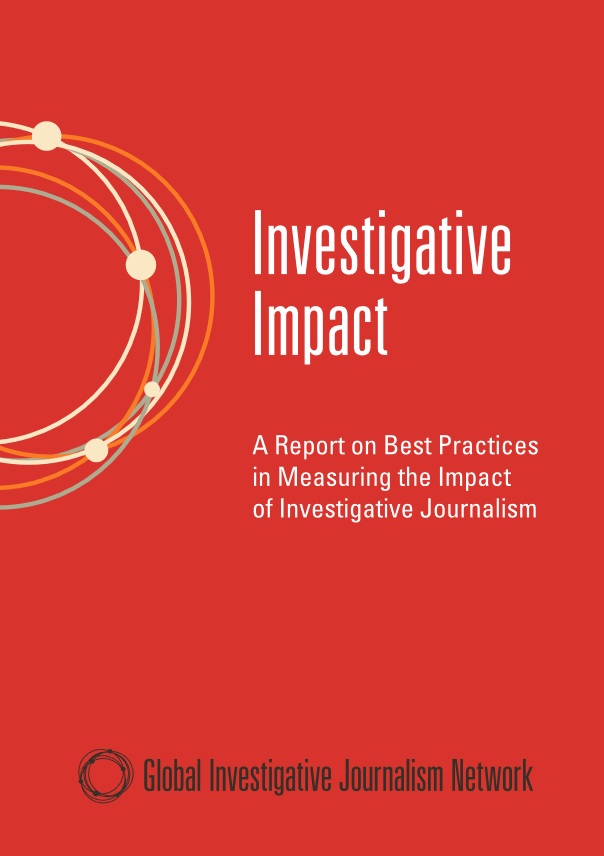 Investigative Impact: A Report on Best Practices in Measuring the Impact of Investigative Journalism, issued in 2017 by the Global Investigative Journalism Network.
To assist both practitioners and supporters of investigative journalism, the authors examine a wide variety of views on how to measure the impact of investigative journalism quantitatively. They report that "the metrics available aren't as straightforward as measuring audience or tracking website traffic" and that "the study of how to precisely measure the impact of investigative journalism remains in its infancy."
It states:
Our findings lead us to the conclusion that the impact of investigative journalism can in fact be gauged, and that its influence is far out of proportion to its cost. Indeed, the impact is often quite extraordinary: exposing abuses of power, curbing corruption, fostering transparency, promoting accountability and strengthening democracy, to name but a few of its more obvious contributions – particularly in emerging democracies and developing economies.
An Introduction to Funding Journalism and Media, published in 2018 by Ariadne and the Transparency and Accountability Initiative and written by Sameer Padania, "aims to help funders boost their understanding of the key issues, debates and approaches in funding journalism and media." 
Funding Journalism, Finding Innovation: Success Stories and Ideas for Creative, Sustainable Partnerships This 2018 report is by the Shorenstein Center on Media, Politics and Public Policy at Harvard University. It describes case studies in collaborations between funders and media groups in the US.
Media Impact Funders is a member-supported network of funders who seek to improve society through media and technology. The website includes the comprehensive Foundation Maps for Media Funding that shows foundation funding for the media globally. A useful video tutorial describes how to use the sophisticated searches and displays. The database begins with 2009 information, gets updated regularly and is complete through 2015 as of early 2018. Media Impact Funders also has produced a variety of reports in addition to the Five Things You Need to Know report described above. Earlier reports include:
Investigative journalism: great return on investment  A 2019 overview by James Breiner, a digital media consultant.
Global Investigative Journalism: Strategies for Support, a 2013 report for The Center for International Media Assistance at the National Endowment for Democracy by GIJN Executive Director David Kaplan looks at the ways to best support and professionalize investigative journalism in developing and transitioning countries. It includes a history of how investigative reporting spread globally and a guide to nonprofit networks, reporting centers and training institutes.
Dot Connector Studio's media engagement strategy deck helps media companies and funders brainstorm, strategize and assess impact. "It can help you think through your goals, weigh the merits of various platforms, and define your relationships with users," according to the description. Dot Connector Studio is a media strategy firm started in 2013 by Jessica Clark, a journalist, researcher and "media futurist" who also is a research affiliate at the Open Doc Lab of the Massachusetts Institute of Technology.
Democracy Fund has produced a systems map to help donors and organizations understand the forces shaping local news and civic participation and to identify intervention points.
Interview with Maria Teresa Ronderos, director of the Program on Independent Journalism at the Open Society Foundations. In this 2018 interview, she says OSF is moving "towards a model that funds innovative ideas wherever they are located and especially if they have the potential to be replicated internationally." She also indicates an increasing interest in models that "conceive of themselves as facilitators of a community of people who have a lot of information and knowledge on different issues."
Sharing Data Responsibly – A Conversation Guide for Funders, is a 2018 publication based on research conducted by The Engine Room and Ariadne, with contributions from 360Giving, between March-October 2018.