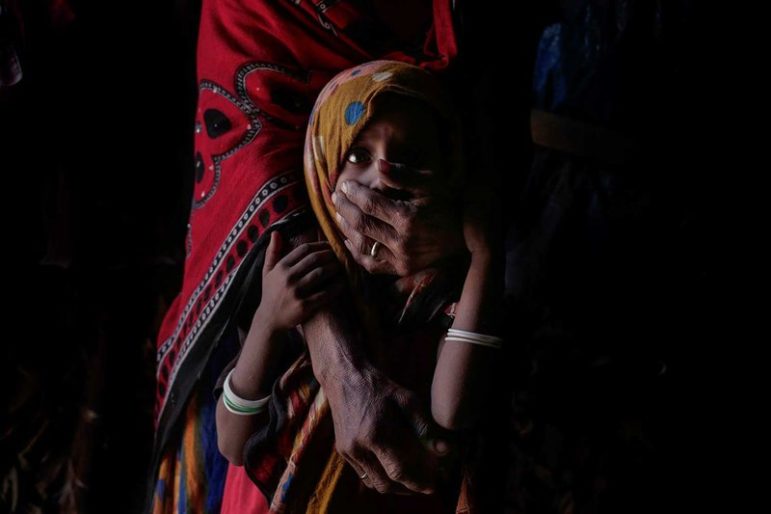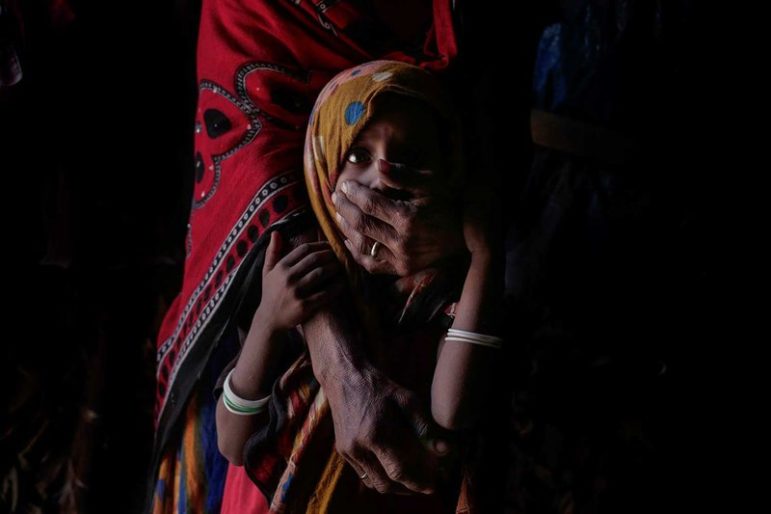 Yemen, which sits on the southernmost tip of the Arabian peninsula, has been embroiled in civil war for decades. But its current conflict — which was inflamed in September of  2014 — has left 100,000 dead, according to some reports, with hundreds of thousands more displaced.
A recent Guardian article noted that "80% of the population – more than 24 million people – are in need of assistance and protection, including 10 million who rely on food aid to survive." Meanwhile, the Yemen Data Project, an independent nonprofit which collects and disseminates data on the war, has reported total civilian casualties at 18,332 since 2016. Yemeni government forces, led by President Abdrabbuh Mansur Hadi, have been supported by the Saudis, the United Arab Emirates and the United States. Meanwhile, the Houthi rebels have been supported by Iran. Both sides claim to be the official government of Yemen.
While the war has received limited coverage by most international and mainstream media outlets due to security and financial constraints, during 2018 and 2019 a team of Associated Press journalists spent months investigating Yemen's Dirty War. Maggie Michael, Nariman El-Mofty, and Maad al-Zekri won the 2019 Pulitzer Prize for International Reporting — the first all-Arab team to be honored with the prestigious award — with stories that included: how the lack of vaccination resulted in the spread of cholera; the involvement of children in the military conflict; how Yemeni detainees were held without charge and faced sexual abuse in a UAE-run prison; and the theft of food aid.
GIJN's Arabic Editor Majdolin Hasan interviewed Michael, an Egyptian journalist based in Cairo, who explained how the Pulitzer-winning project was pitched, produced, and published. Following is an edited version of their conversation.
How long have you been covering Yemen?
I have covered the region since 2002, supervising and working with a wide network of Arabic-speaking stringers and reporters inside and outside of Yemen. I have been on the ground in the country since 2015 when the war started. I had read Gregory Johnsen's The Last Refuge: Yemen, Al-Qaeda, and America's War in Arabia about Al Qaeda's presence in Yemen, and it was so full of details and precious facts that it made me want to dig more. So I started on a journey to find sources in Yemen.    
I dived into social media, and was able to contact a source from Al Qaeda. It was their social media officer. I had a back and forth conversation with him, and I knew that there was more to tell if I could get on the ground. So, I took an unpaid leave from the AP and managed to go to Yemen own my own, building my network in Yemen from scratch. 
What happened next? 
After spending six months on the ground, I returned to my work at the AP with a lot of possible stories from the country. At that time, AP had started its new global investigative team, and I had a great editor, Trish Wilson. She was the one I pitched on the secret prisons story in Yemen that was run by UAE forces. She said to me, "Go right now." And that was the first real investigative story that I was really proud of working on.
How did you form your team? 
Nariman Ayman El-Mofty, a photojournalist, and I met after she joined the AP office in Cairo in 2011. I first worked with Maad Alzakri in March 2016. He is a Yemeni freelancer who offered us an image of a baby dying as a result of the famine; the photo went viral on social media. We continued to count on Maad for Yemen coverage — he's hard working and has a huge internal network from both parties. Nariman was so good in finding solutions for complicated scenes. For example, in the story about the recruitment of children by the Houthis, we were visiting a rehabilitation center that was controlled by the Saudi-led coalition and we had a concern that we would just get Saudi propaganda from them; we needed something real and factual. Nariman suggested we follow the kids as they left the recruiting center in order to talk with them later about what was happening there.  
Was there any particular methodology you followed that helped you get so close to these stories?
It started with extensive research, as we needed to build on what was already reported — not just start from scratch. Then we dug for sources and began to move out into those corresponding circles, including researchers, think tanks, activists, and local reporters. The second circle was shaped by former officials, friends, relatives, family members. The third circle was people who were directly involved in the story, so those who had first-hand accounts of what we were looking for — a victim or someone directly involved in abuses, a witness, or an official in charge.
Then we heavily relied on Signal, WhatsApp, and Telegram in reaching out to people because we knew people are always worried about speaking on the phone. When we had a shortlist of sources, we started planning a visit. When our team was done with drawing the circles and maps, we did a series of interviews that sometimes took hours with a single person, recording, taking notes, then transcribing, and keeping all notes in one folder.
In general, the methodology depends on the story I want to tackle. Sometimes I do half the work on the ground and finish the rest back home. Sometimes I do 20% of the work on the ground and the bulk of it when I return home. I usually discuss what I found with my editors so I can create an initial plan on how to tell the story, discover if something is still missing, and figure out what to do next. Then I work on a first draft and take it from there.   
How did you prove the story of torture against former and current detainees in the UAE prisons in Yemen?
We used testimonies from former detainees, those who were tortured and those who witnessed the torture of others. We were able to document the torture through officials who worked in the prisons; I met with them (detainees and officials) and took down first-hand accounts of what was happening.
Detainees also provided drawings that showed the prisons from the inside, and we showed these drawings to several other detainees who were able to confirm them. When we reached out to the Americans about our findings, they confirmed that they had sent American investigators to some locations but denied torture.
You covered torture in Houthi prisons as well. Did you approach this story differently?
The Houthi prisons' story was easier to dig into than the Emiratis because it was widely acknowledged locally, even if it was largely ignored by international media. Also, the detainees we met were in safer areas and were able to speak freely, while those held by the Emiratis were still living in areas under UAE control in southern Yemen. For the Houthi prisons, we managed to obtain a rare video showing one of the leaders confessing the torture.
Your team managed to obtain secret and leaked documents to back the narrative. Can you talk about tactics for accessing documents and information in a place like Yemen?
I think the best way is to cultivate sources and whistleblowers within the agencies and the entities that are involved in the investigation. There are always people who are not happy with the system and who see corruption and want to speak about it but wait for the right person to talk to. There is always the need to be very clear with sources about confidentiality and how to protect their identities. Maad helped a lot because of his wide networks. He helped me to figure out who was best to talk with, and he was able to introduce me and build trust. It took me months to get one important source to open up and speak, and it only happened after he saw a series of stories we did. Another way to talk to sources who are afraid to be exposed is to just go to them for "confirmation" — as in, give them what you have and ask: Can you confirm this story? Usually, they do, and then they also elaborate and talk.
Give us your tips on dealing with sources, how you convinced them to talk, and how you protected them.
As a rule, if we quoted sources speaking on the condition of anonymity then each piece of information needed at least two to three sources to be able to use the information in the story. Often I used Maad's help to confirm and other times I was assisted by other sources. I always give them assurance that their names, titles, and jobs will remain secret. I show them my previous work, and I also show them that I am interested in confirming what I already know.
What are the obstacles that face reporters when they are investigating war crimes, and how do you manage to overcome them?  
I think the hardest part comes while writing the story and pushing out the final version. That's the most difficult and it's only because we have great editors that we can get things done on time. In the field, the hardest part is when you are in a position where you have a minder next to you writing reports about your movements and who you are talking to and what sources you meeting. For example, in the aid distribution story I needed to speak to as many aid workers as possible about how the Houthis were re-routing their food aid. I had this guy from the Houthi forces next to me all the time, and I had to give them a list of names of people I wanted to speak to, so they already knew who was going to speak with me and that put these sources at risk.
So how did you keep them safe? 
It was very difficult. I managed to meet some of them outside of Yemen — that was one way to keep them away from harm. The other way was to assure them I wasn't going to mention any names, or the agency where they work.
You use of photography was a vital part of the storytelling in these investigations. Why were the photos so essential to this set of stories?
Photos brought these stories to life; readers usually look at the photo before reading the story. Nariman managed to bring a strong set of photos to support all of the stories we did together, especially the child recruitment and the torture stories.
The investigations were done by local and regional journalists. What can the international media learn from your experience on this series?
Working with Maad, who is Yemeni, opened many doors, and because we are a team of Arabs and we speak the same language, there was no barrier between the people and us. We also were familiar with the culture and society.
---

Majdoleen Hasan, GIJN's Arabic editor, is an award-winning journalist who has worked with Global Integrity, 100Reporters and Arab Reporters for Investigative Journalism. She was the director of an investigative journalism unit in Jordan and was the first Jordanian to file a case against the Jordanian government for denying her right to public information.