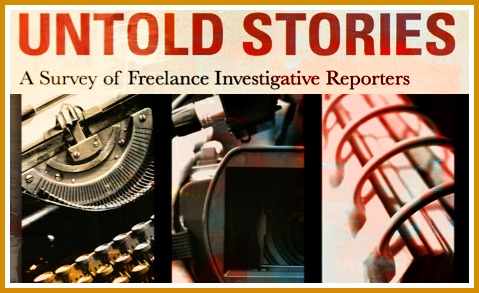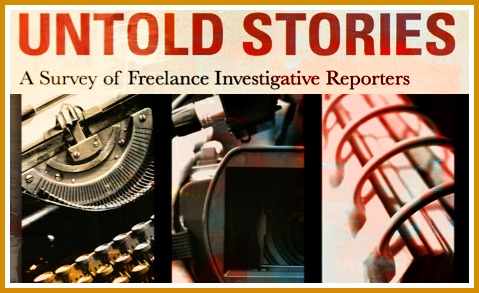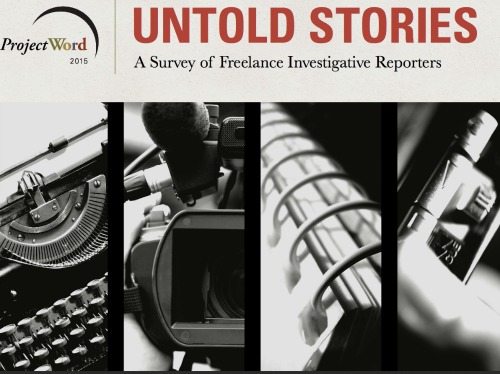 Editor's Note: This excerpt is reprinted with permission from Untold Stories, a report by Project Word which surveyed more than 250 freelance journalists in 26 countries. Project Word helps freelance journalists around the world report on underrepresented stories. 
---
This survey grew out of a conversation with a major journalism funder in the spring of 2012. During the discussion Project Word observed that, at least anecdotally, increasingly dire conditions seemed to be forcing many freelancers to abandon public-interest stories. We were challenged to provide evidence. Because we found no relevant survey data, we decided to take on the task.
We asked about the challenges and opportunities facing contemporary freelance investigative reporters. More than 250 journalists responded. Based in 36 states and 26 countries, the respondents represented all ages, media, beats, and experience levels. They answered questions about their work—from pay and copyright, to legal protection and working with editors. Along with quantitative data, the survey produced nearly 50 pages of comments.
The survey focused specifically on four key points: how much harder freelance investigative work has become, what forces are driving the difficulties, how these challenges have affected the public interest, and how to strengthen the investigative freelance economy.
The upshot: According to survey respondents, stories are indeed disappearing. Eighty-one percent of respondents reported that in the past five years, resource constraints forced them to forfeit "otherwise viable and important public-interest reports." According to the numbers, inadequate support for respondents alone has deprived the public of a minimum of nearly 600 such stories—and as many as 1,100 or more.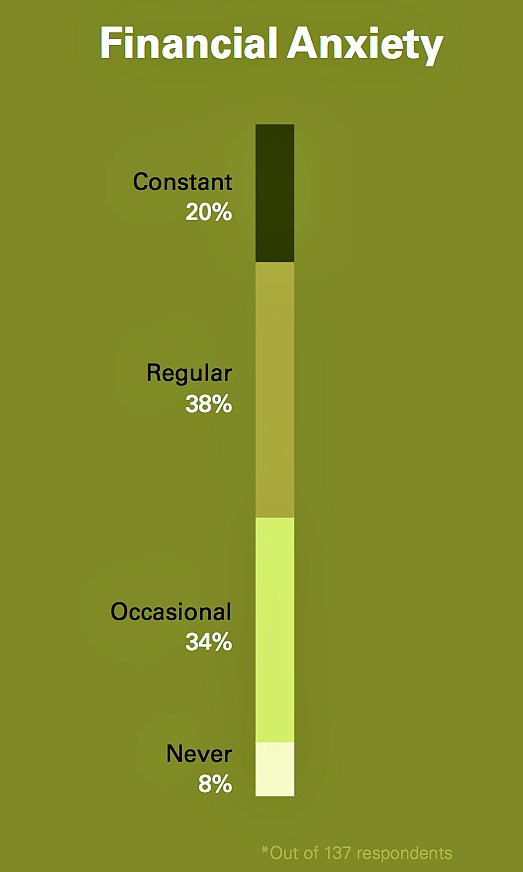 The sad truth, we discovered, is that respondents are reaching into their own pockets to do this work: nearly one-third (30%) reported putting up more than $5,000 a year, and some much more. Cumulatively in the past five years, respondents have spent a minimum of almost half a million dollars, and as much as nearly $1 million, to finance their public-interest reporting. Almost all of those surveyed (92% of 137 respondents) reported experiencing "anxiety on a daily/monthly basis regarding finances." More than two-thirds supplemented their income in some way, and most (64% of survey respondents) dedicate less than half of their work to investigative reporting. According to numerous qualitative comments, respondents were intensely frustrated that they could not afford to report in the public interest. They seemed intent at carrying on an independent spirit that has produced an array of powerful public-interest exposés over the past 40 years—dating back to Seymour Hersh's reporting on the My Lai massacre.
Our respondents offered abundant solutions—a portion of which we highlight below, and the bulk of which we list in greater detail in the report's Appendix of Additional Comments. We close with recommendations to build on these solutions, in the hopes that they will help sustain journalists on whom the public depends for the tonic of independent reporting.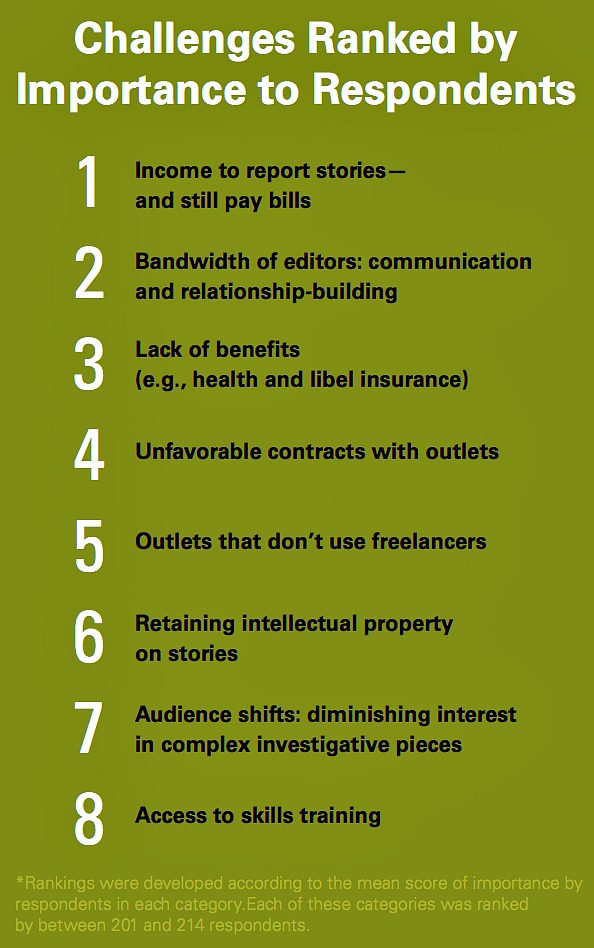 A caveat: This report does not try to provide a comprehensive resource guide for freelancers, take a thorough look at the landscape of freelance investigative reporting, or promise to resolve the crisis reported here. While all these would be valuable objectives, this report simply presents survey results. Project Word canvassed freelance investigative reporters during a time of great change, adaptation, and experimentation. We did so because we believe that the most viable solutions tend to come from the wisdom of those most directly involved.
Recommendations
This survey sheds light on current experiences of freelancers with the aim of effectively stabilizing the field of freelance investigative reporting. To that end, Project Word recommends that strategies be developed to do the following:
Short-Term
Work with lawyers to develop boilerplate contracts that are fair to freelancers, editors, and outlets.
Arrange access to affordable support services, from LexisNexis to legal assistance in FOIA requests.
Provide story-placement services and auxiliary editing to freelancers.
Help freelancers develop story queries and grant proposals: where helpful, coordinate efforts to advance funding for a reporter's work.
Advance current efforts to tailor more trainings to cash-strapped freelancers.
Mid-Term
Engage philanthropic partners to increase support for freelance investigative reporters, exploring how to fund reporters' time.
Better publicize resources and programs available to freelancers.
Develop a system to vet promising and established freelancers and facilitate access to them.
Work with relevant organizations to publicize the experience of independent reporters and their role in the public interest.
Long-Term
Systematically review existing models of distribution and monetization to find ways to benefit freelancers and thus the public.
Expand efforts by relevant organizations to advocate for freelancers on key issues, from tax and health insurance to open- government policies.
Engage philanthropic partners in open conversation about how to streamline the grants process.
Facilitate efforts by freelancers to cooperate, collaborate, and organize in their own interest through existing channels or through new ones.
Current Work
Many of the above objectives are already being taken on, at least in part, by a range of peers in the field—from Investigative Reporters and Editors and Investigative News Network, to the Poynter Institute, the Society of Professional Journalists, and the American Society of Journalists and Authors.
---
About Project Word and IRE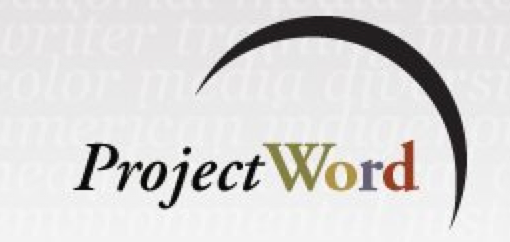 Project Word is a fiscally sponsored project of Investigative Reporters and Editors, a founding member of GIJN. IRE was formed in 1975 to create a forum in which journalists could help each other by sharing story ideas, newsgathering techniques, and news sources. Both groups work with freelancers, allied media organizations, and the philanthropic sector to advance the practice of rigorous, independent, public-interest reporting.