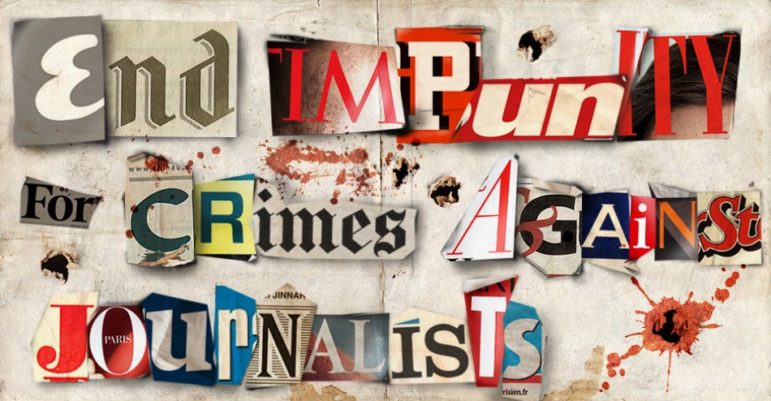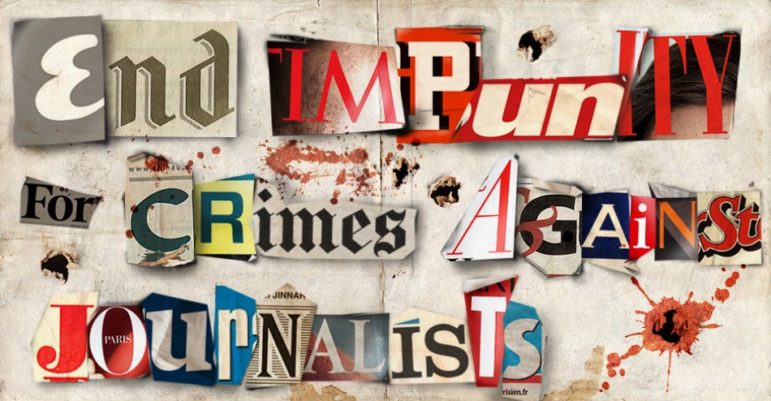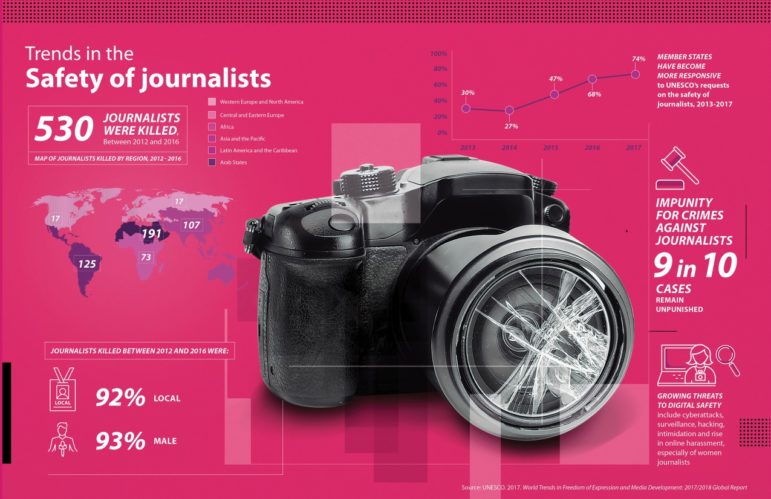 Every four days, a journalist is killed somewhere in the world. This data comes from UNESCO, which estimates that between 2006 and 2016, 930 journalists were killed worldwide. But despite those chilling figures, their research found that only one in 10 crimes committed against journalists over the past 11 years has been resolved.
In 2013, the UN proclaimed November 2 as the International Day to End Impunity for Crimes Against Journalists, a resolution which condemns attacks and violence against journalists and media workers and calls upon states to promote a safe and enabling environment for journalists to perform their work independently and without undue interference.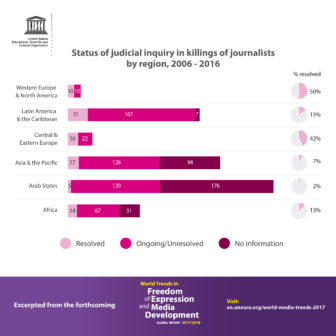 "Impunity often leads to more murders and can signal the breakdown of judicial systems, the rule of law and democracy," said UNESCO's Frank La Rue.
La Rue encouraged journalists from various media houses to publish stories on the killings of colleagues in their country where the perpetrator has gone unpunished. "Such cases should be thoroughly investigated and prominently published and broadcast," he said. "This can be a powerful means to denounce these crimes."
Global Impunity Index
The Committee to Protect Journalists released their 10th annual Global Impunity Index,  a ranking of countries where journalists are murdered and their killers go free. These include Somalia, Syria, Iraq, Mexico, Pakistan, Brazil, Russia, Bangladesh, Nigeria, South Sudan, The Philippines and India.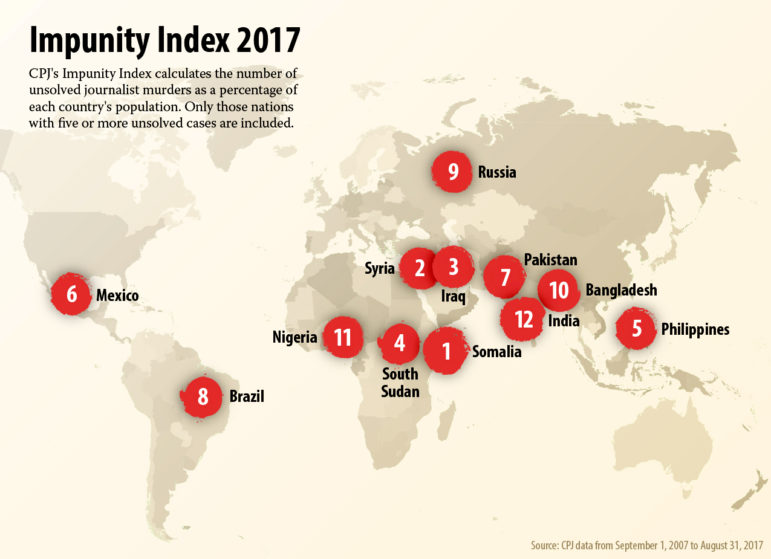 Seven countries on this year's index have been listed every year since the index launched a decade ago — including Somalia, which is the worst country for unsolved murders for the third year in a row. Other findings include:
The 12 countries on the index account for nearly 80 percent of the unsolved murders that took place worldwide during the 10-year period ending August 31, 2017.
Four countries on this year's index — India, Mexico, Nigeria and the Philippines — are on the governing council of the Community of Democracies, a coalition dedicated to upholding and strengthening democratic norms.
In five countries listed on the index, new murders took place over the past year.
Political groups, including the Islamic State and other extremist organizations, are the suspected perpetrators in one third of murder cases. Government and military officials are considered the leading suspects in about a quarter of the murders.
About 93 percent of murder victims are local reporters. The majority cover politics and corruption in their home countries.
In at least 40 percent of cases, murder victims reported receiving threats before they were killed.
In only 4 percent of total murder cases has there been full justice, including prosecution of those who commissioned the crime.
In the past 10 years, around 30 percent of murdered journalists were first taken captive — higher than the historical average of 22 percent since CPJ began tracking in 1992. The majority of those taken captive are tortured.
#EndImpunity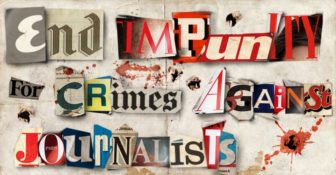 This UNESCO page is dedicated to journalists around the world who were killed in the exercise of their profession. It remembers their contribution to freedom of expression, democracy and peace.
The hashtags for the day are #EndImpunity and #JournoSafe. An additional social media campaign #MyFightAgainstImpunity features six stories from six different continents about inspiring journalists, human rights activists and relatives of killed journalists who fight impunity.