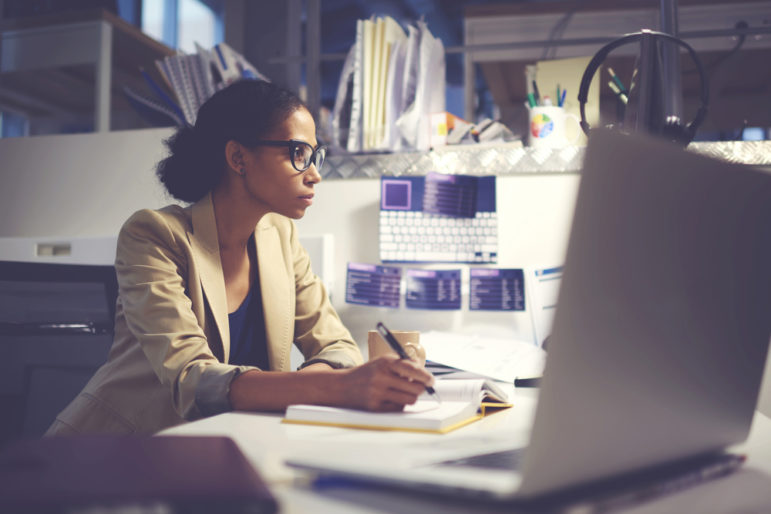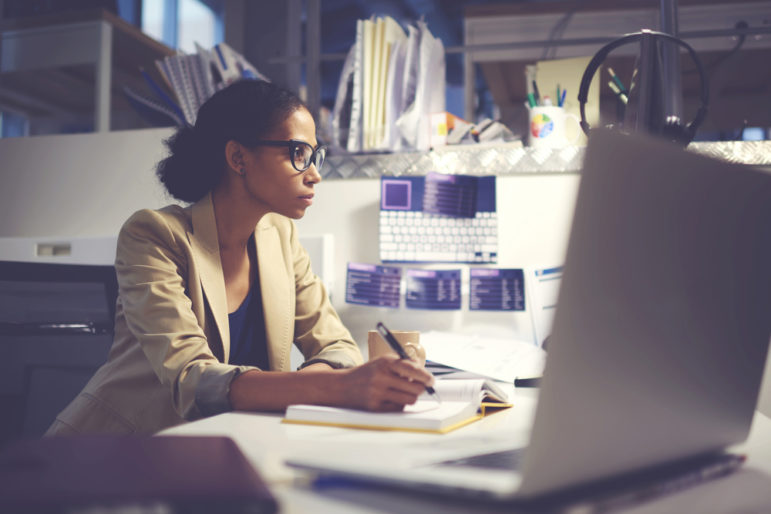 Making Your Mark: Tips for Up-and-Coming Investigative Journalists
It's never been easy to find a job as an investigative journalist, but times are particularly tough right now. Across the industry, jobs are being slashed, and the era of advertising-rich publications with an abundance of newsroom staff is over. Nevertheless, there are few careers more rewarding or necessary than watchdog reporting.
From the Watergate scandal in the 1970s to the Pandora Papers that made headlines this year, investigative journalists have long been at the forefront of exposing corruption and wrongdoing. They are an essential part of any democracy, and even more important in autocratic and repressive regimes. And despite all the challenges, there are plenty of young people keen on entering the profession. At the recent Global Investigative Journalism Conference, 44% of the event's attendees were under the age of 35.
But how do you enter the industry? Do you always need to go down the academic route, or can you succeed as a self-taught reporter? And what are the challenges in taking up a career as an investigative journalist when reporters around the world are facing intimidation and censorship, arrests and detention, harassment and bullying, and expensive and drawn-out SLAPP lawsuits?
The truth is that there is no single "correct" way to make your mark as a young investigative journalist. While some start out interning at a local newspaper, others begin as independent reporters pitching to publications across their region. Some go to journalism school, and others are trained in fields such as law or computer science. Some train as reporters in other fields before pivoting to investigative journalism.
GIJN spoke to six young reporters from around the world asking them how they got their break in the profession and what advice they would give to those starting out. While we didn't have a formal age bracket, most are around 30 years old and have less than a decade of experience. Here are the tips that they shared.
Jain is an independent journalist reporting at the intersection of environment, gender, health, and socio-economic issues. Her work focuses on the lives of the marginalized, and on systemic issues across India. She was a finalist for the Thomson Foundation Young Journalists Award 2021, and has bylines in several Indian and international publications, including the Guardian, Der Spiegel, The Fuller Project, and Mongabay. She was previously an editor at The Hindu Group, the Indian Institute of Human Settlements in India, and the London School of Economics' South Asia Centre in the UK.
How did you get your break in investigative journalism?
My interest in investigations began with questioning the systemic inequalities often hidden in plain sight around me. So, instead of the big-reveal scandals, corporate wrongdoings, and corruption – which are definitely important and much needed – I was drawn to investigate why a particular form of inequality is accepted, how society, governments, and public institutions contribute to and condone it, and the place that the issue has in larger systems around us.
For example, India's framing of gender-based violence as a matter of criminal justice has shaped public perception of violence against women as a crime and punishment issue. Stricter laws and more punishments – that's the knee-jerk reaction of people and politicians. When I was reporting on this, I found that it has hampered women's access to healthcare and sidelined the role of public health systems in tackling the issue.
What's your one tip for young or up-and-coming investigative journalists looking to enter the profession?
I think good stories need deep dialogue, questioning and deconstructing the obvious, and asking a lot of questions. Most often, speaking to those who are ignored in the mainstream is the best way to find an untold story of injustice and inequality. I feel strongly that ordinary people have extraordinary stories, but we need to know how to report sensitively and empathetically, without sensationalism.
Ganguly is an investigative journalist and documentary filmmaker using a mix of open source and traditional investigative reporting techniques to expose human rights abuses in conflict and war. Her investigations for the BBC have been nominated for and won numerous international awards, including an Amnesty Media Award. She is working on a Ph.D. that studies the impact of open source automated and artificial intelligence (AI) tools on investigative journalism at the University of Westminster.
How did you get your break in investigative journalism?
My first break was thanks to the brilliant Claire Newell, the investigations editor at The Telegraph (UK), who spotted some of my published freelance work and gave me an internship, and then got me my first contracted gig as an investigative journalist. Prior to that I was mostly producing and reporting investigations on my own for various smaller publications or on my blog, as I didn't want to give up on my dream of becoming an investigative journalist just because of the entry barrier and challenges faced by immigrant women like me.
What's your one tip for young or up-and-coming investigative journalists looking to enter the profession?
Rejection is such a huge part of the job, and knowing how to turn a "no" into a "yes" – whether it's a source you want to get on the record, or a commission for your documentary – is very important. And persistence is key to navigating rejection – so don't give up! Try harder and think creatively. Imagination is an underrated but indispensable part of investigative journalism.
Shedrofsky leads a team of researchers in eight countries, helping journalists from the Organized Crime and Corruption Reporting Project (OCCRP) track down people, companies, and assets across the globe. She has contributed research to several OCCRP projects, including the Paradise Papers and the Daphne Project, helping to uncover the secret property holdings of Azerbaijan's ruling family. Prior to joining OCCRP, Shedrofsky worked for USA Today, where she covered health and the 2016 presidential election in the United States.
How did you get your break in investigative journalism?
I was about to start a job at a legal news wire in New York, but right before starting I heard about a daily news internship opportunity at OCCRP in Sarajevo and decided to take the leap. The internship itself wasn't investigative, but it put me in the same room as some of the best investigative journalists in the world. I helped where I could, and the internship eventually led to a job on the research team, which runs OCCRP ID, a research help desk for investigative journalists. In this role I was able to learn the basics of investigative research, and more importantly, collaborate with journalists from OCCRP's 50-plus member centers.
What's your one tip for young or up-and-coming investigative journalists looking to enter the profession?
From an investigative research perspective, I'd say you should familiarize yourself with the public information that exists in your part of the world, and figure out how to get your hands on all of it. The work that we do at OCCRP crosses borders, and we are constantly collaborating with journalists around the world that have the language and regional expertise to get information from local institutions. The investigative research is just a piece of the puzzle – but I'd argue a very important one.
Amaya Camacho is one of the founders of Nube Roja (which translates as Red Cloud), a narrative digital magazine, and a winner of the 2020 Thomson Foundation Young Journalist Award. He also founded and edited the cultural magazine Malos Hábitos. He is currently working on stories that investigate corruption, particularly in relation to elections, the agricultural export industry, and environmental issues in Peru.
How did you get your break in investigative journalism?
I have always seen journalism as a service to the people. I have high hopes that the press can change some negative aspects of our society, for example, corruption, which is a terrible evil that plagues Latin America. Under this premise, I decided to leave the largest newspaper in my city – Piura – and become a freelance reporter covering topics that mainstream media does not usually explore. To do this without restrictions, I started the magazine Nube Roja.
We have an extensive team of young journalists, and the project has already received three important awards. In Peru, the investigation units in the dominant newspapers have disappeared or lost the prominence they used to have, which is why as independent media outlets we are trying to fill that void. We aim to carry out investigative projects that are not mainstream, and that can make those in power uncomfortable. Investigative journalism is the search for the truth, and bringing the system, and our democracy, closer to the people.
What's your one tip for young or up-and-coming investigative journalists looking to enter the profession?
Never accept the official version of things, as there are always various explanations behind everything. It's important to understand that quality journalism is not only about reporting, it is also the interpretation of data, and about giving the figures we use a human face, because it is people who are affected by the events we cover. Reporters need to be able to see from different perspectives, leave our prejudices behind, and be knowledgeable about many issues and disciplines – even statistics and mathematics – to be able to bring reliable and truthful information to readers. 
Matikinca is an award-winning journalist with an interest in environmental reporting and data journalism. She is a Code for Africa WanaData fellow and currently manages the Oxpeckers Investigative Environmental Journalism platform #MineAlert. She has produced several investigations based on data sourced and curated by the platform, one of which earned her the Vodacom Regional Young Journalist Award for the KwaZulu-Natal region in 2019.
How did you get your break in investigative journalism?
I got my big break in investigative journalism with Oxpeckers in 2018, shortly after graduating. They were looking for an intern to join #MineAlert, a geo-journalism platform that helps its users to track and share mining licenses, as well as mining-related water-use licenses applied for and granted in South Africa. The data collected to feed into the #MineAlert map is also used to inform many investigations. I became project manager of the platform in the same year.
What's your one tip for young or up-and-coming investigative journalists looking to enter the profession?
I would say that any young, up-and-coming investigative journalist needs to be proactive in their approach towards their work and their overall career. This is a very good quality to have, because it allows you to be able to handle almost anything that gets thrown your way in this profession. You will get disappointed by sources, you will have curveballs thrown your way while working on important stories, but if you are proactive, you will be in a much better position to handle those and still give your best when it comes to your work.
Damilola is an investigative journalist reporting on education, health, and social justice. She was one of Transparency International's Young Journalists in 2018. She investigated killings and kidnappings by bandits in Zamfara State, which led to a nationwide protest demanding improved security in the region. She has also investigated corruption in the justice system, and documented malfeasance in the police, the courts, and the prison service. Her work has been published across major news platforms in Nigeria and internationally by outlets such as the BBC, and she worked with GIJN covering the 2021 Global Investigative Journalism Conference.
How did you get your break in investigative journalism?
I was lucky to start out with an organization that encouraged investigation. My first investigative piece was about the dilapidated state of public schools in one of the states in southwest Nigeria. I was just really tired of the lies the state governor was telling in the media. He was so loud about how much he had improved public education in the state, and I felt I needed to tell the truth – to show the people what the real situation was. So, I went undercover to show the real state of things. When my report was published, I was so excited about the reaction it generated. The state government relocated one of the schools. The impact of that first investigation was the boost that I needed.
What are your tips for young or up-and-coming investigative journalists looking to enter the profession?
It is easy to get lost in the routine news cycle. This is why time management is important for young journalists looking to do investigations. As the new person in the newsroom, you're likely to get overwhelmed with covering press conferences and events. Find an interest and use your spare time to research it. Dedicate two hours every day to work on your investigative piece. As intense as the newsroom can be, there are times that everything is quiet – those slow news days. Use them to flesh out your investigations.
Be resilient. Investigative reports are tough. There will be roadblocks; sources will go cold, your contact will suddenly stop picking up your calls, the government will not respond to your requests on time, and one million other things will frustrate you. When you face challenges like that, take a step back, and speak to your editor or a more experienced investigative journalist. Senior colleagues and editors have a wealth of experience. Tap into it.
Be brave but not stupid. I have a senior colleague whose response to "no report is worth your life" is "fortune favors the brave." The two maxims are correct, but a great investigative journalist will find a balance. Investigative reports have the potential of changing things, but also can put the journalist in harm's way. Don't take reckless risks.
Get the skill sets. You have to know how to do so many things. It is not enough to be a great writer, you should also know how to shoot and edit videos, be able to gather quality audio, know how to use digital tools, and have a teachable spirit.
Additional Resources
The Collaboration That Matched Award-Winning Reporters with University Students
The Teenage Investigative Reporters Taking on Corruption in Kyrgyzstan
GIJN Resource Center: Grants and Fellowships for Journalists, and Investigative Journalism Manuals
---

Emily O'Sullivan is an editorial assistant at GIJN. She previously worked as the Deputy Editor of a Birmingham-based media group, before beginning an MA in Investigative Journalism at City, University of London. She has worked as a research assistant for a range of investigative journalism projects.