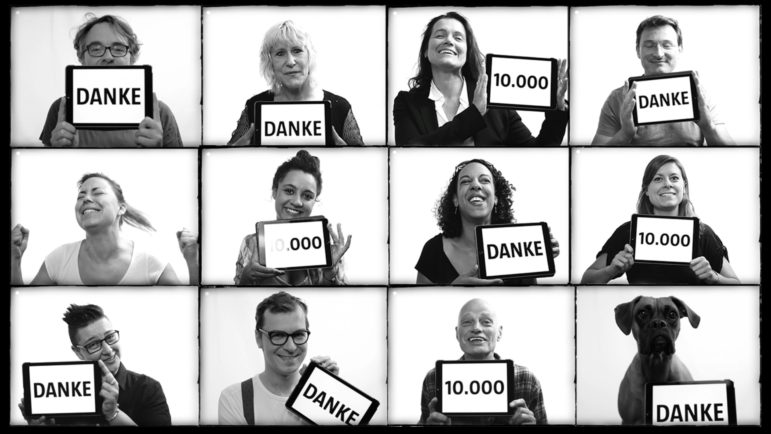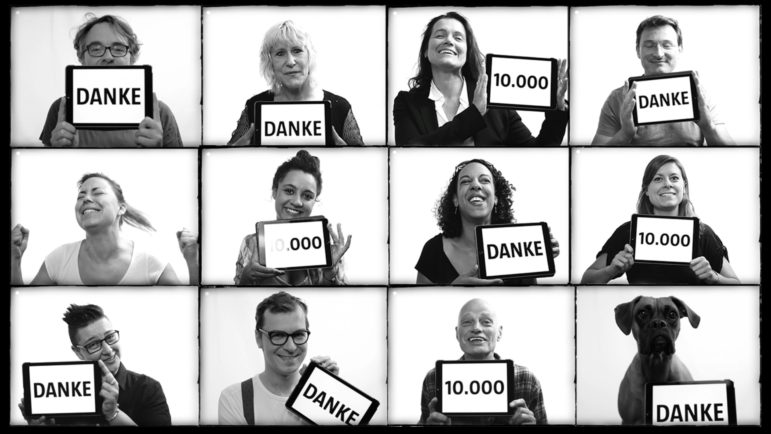 It's a social enterprise that's profitable.
A free-to-read content model on a sliding scale.
And not least of all: a reader-supported newspaper where a 500-euro membership doesn't even get you a free subscription. Yet more than 17,000 people have joined the Taz news cooperative in Germany on exactly those terms.
Berlin-based daily Tageszeitung (Taz for short) has more than 10,000 supporters who make recurring donations to fund its operations; 50,000 subscribers to its print and digital editions; and more than 17,000 reader-owners who pay a minimum of 500 euros to join the Taz cooperative.
A Cooperative Vision of the News
The Taz reader co-op was founded in 1992 as a consumer cooperative, meaning that it is essentially a business owned by its customers. Members buy "shares" in the co-op but do not earn financial dividends from their investment. Instead, membership entitles them to a metaphorical seat at the table of Taz's business. At annual meetings, members weigh in on operational issues such as supplementary pensions for Taz retirees or purchasing new newsroom equipment. Co-op members do not have any influence on editorial matters, however.
"Taz is owned by its readers," says Konny Gellenbeck, who heads the cooperative. "With another business model it would not have been possible to secure our future for the long term. Ownership is the foundation of our cooperative."
At the time of its founding, the co-op's main objective was to provide an alternative source of news – one with a more social perspective – and to make it widely available. Today the goal remains the same, despite all the ways in which media has evolved in the intervening 25 years, including the shift to digital.
"Now it's the same thing online: information is kept from people by paywalls," says Aline Lüllmann, head of digital transformation initiatives at Taz. "But we believe that news needs to be freely available, which means we also need to develop alternatives to the strict paid content idea."
Pay What You Want
All content published on Taz's website or via social media can be accessed for free. But readers are still requested to make a voluntary donation according to their means.
Taz asks readers to support each other, suggesting that those who can pay more should do so in order to keep Taz's content accessible for all income levels.
This "solidarity model" was first launched in 1993 for the print edition, with a three-tier pricing scheme, and proved so successful that Taz's editors decided to try it for their online reader appeal. It worked, but with a catch.
Creating a Payment System
Readers did not trust third parties to process their payments, or profit from doing so. This meant Taz had to build its own online payment system.
Over time, as the number of digital donors grew, Taz's editors realized they needed a payment system that included digital subscriber management. In 2016, the Google Digital News Initiative Innovation Fund awarded a grant to Taz and media software developer Sourcefabric to develop an open-source payment portal that would offer this capability while still being easy for readers to use. The plan was to offer a variety of payment methods, including bank account direct debits, mobile payments and even bitcoin.
Because the payment portal is open source, other independent news organizations are able to download it and use it free of charge. "All the big publishers have payment systems already, so this is more for smaller news outlets or startups to have this tool without having to spend money to do it themselves," said Lüllmann.
The payment portal is available for download on Github; Taz wants to help other independent news outlets adopt reader-driven support models that are easy to implement and maintain.
"As with all of our open-source tools, our aim is to provide the technology that makes independent media more viable," said Sava Tatić, managing director of Sourcefabric. "We see the payment portal as a means to further strengthen Taz's relationship with its reader community, and hope that it will benefit many other news organizations too."
Building a Community
What other lessons can independent news outlets learn from Taz's success with a pay-at-will model instead of paywalls? Lüllmann identified a focus on relationships with readers.
"It's very emotional," she said. "Even if people cancel their subscription, they will call or write us heartbroken letters."
Even more important than selling stories or subscriptions is building a sense of common values around Taz's brand of independent journalism.
That's a message that resonates with readers. Herde Hitziger, a member of the Taz reader cooperative, wrote in response to a 2017 member survey: "For me, Taz is part of my political identity… I think that the reader cooperative and Taz zahl ich ["I'll pay"] is a visionary idea. Together we are making something available that is educational, including people who would not be able to afford it otherwise. I also feel that I am part of a community through Taz."
---
This post first appeared on the IJNet website and is reproduced here with permission.

Anna Rohleder is head of communications at Sourcefabric. She is the former brand engagement manager for Opera Software and has worked as an editor for Gartner Research and a contributing editor for Businessworld magazine, and was a staff writer for Forbes and Fine Living magazine.