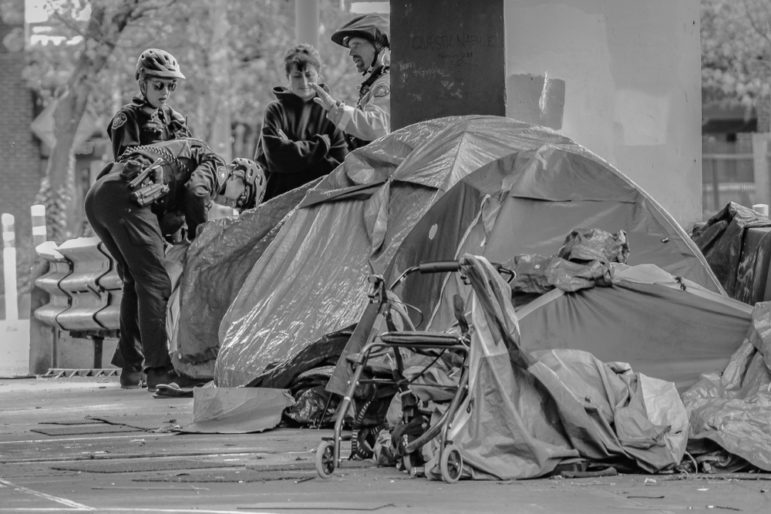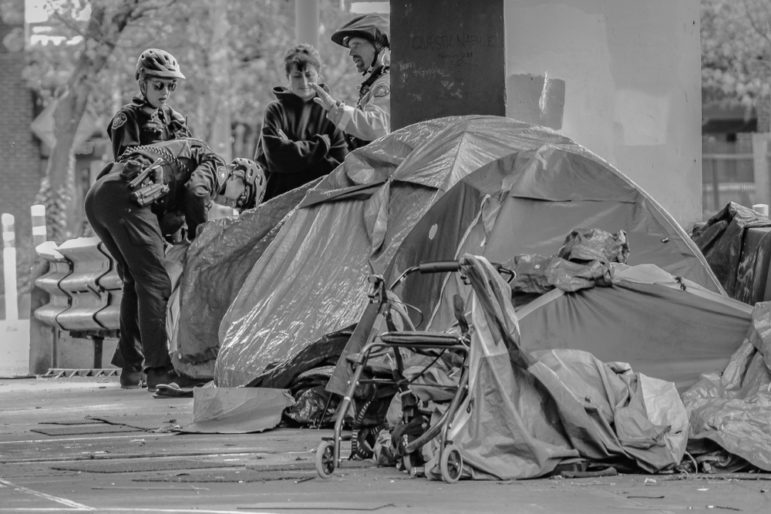 Q & A: Investigating Police Responses to Homelessness
Handcuffed and Unhoused is a one-hour podcast from the American investigative nonprofit Reveal, first broadcast in December 2021. This interview was published in the Reveal newsletter and is republished with permission. The original investigation can be listened to here. 
In Handcuffed and Unhoused, data reporter Melissa Lewis and producer Emily Harris investigate what happens when local residents call police on unhoused people in their neighborhood, analyzing arrest data across six major US West Coast cities with large homeless populations.
In Portland, Oregon, for example, most calls to police about unhoused people weren't about criminal behavior. Yet an officer with a gun is dispatched, contributing to a high volume of arrests for what are often minor infractions.
Here's what Lewis' data analysis found:
Across the six West Coast cities, people living on the streets are consistently more likely to be arrested than their neighbors who live in houses. In Portland, unhoused people make up at most 2% of the population, but they account for nearly half of all arrests in the city.

Many of the arrests were for smaller, nonviolent offenses – 35% were for misdemeanors and another 43% were for warrants (often for things like missing a court date).

In Portland, the city receives calls about unhoused people an average of at least 80 times a day.
In the show, Lewis meets with neighbors in Portland's Lents neighborhood at a free Friday night dinner in Lents Park. She follows the journey of a houseless man who was arrested 14 times over the last five years. Five of those arrests were for criminal charges – all misdemeanors like shoplifting at the supermarket Walmart and having small amounts of meth, or methamphetamine. The rest were on warrants for things like missing court dates. Lewis tracks the meth possession case as it moves through the court system, highlighting the hurdles for someone experiencing homelessness to get out of the criminal justice system once they're in it. Things like remembering your court date and showing up on time are difficult when you don't have a phone, access to electricity, or reliable transportation.
I spoke with Lewis about cities that have long turned to police as the mechanism for making homelessness disappear. But arrests don't solve a housing crisis.
Sarah Mirk: There's a lot of misconceptions around people who are houseless. How does your reporting counter some of those stereotypes?

Melissa Lewis: The primary misconception is that they're a monolith. I feel like reporting on homelessness typically casts anybody living outside as either a hero or a villain. And they're not. That is also described as a "sin or sickness model" of unhoused people: Either they are hapless victims or they chose this. I think people are going to better identify with what is actually happening if they have a fuller sense of a houseless person as an actual person. I think it's really important to illustrate that maybe they're choosing not to go into a shelter because it mandates attending religious services or because they can't bring their stuff, their pets, or their partner.
SM: How did reporting this story complicate your understanding of the relationship between houseless people and police? 
ML: I think the reporting actually uncomplicated a few things. When I worked on this previously for The Oregonian (for a 2018 story that found half of all arrests were of homeless people), I had no clue why it was happening. The police said the numbers were driven by calls for service – you know, people calling 911 and complaining. When I talk to sources for this story, people think that I'm reporting on it because I think cops hate homeless people. But I think the individual dispositions of the people policing our communities shouldn't matter. This is about city priorities. What this story showed me was how Byzantine city infrastructure is for responding to homelessness. Sources described a lack of coordination. I encountered police officers who didn't fully understand the nature of the warrants they were arresting people on. If somebody is arrested in two different counties, those counties aren't talking. There's often different judges signing every single warrant. There's no coordination that allows any individual within the system to see the full scope of what they're doing.
SM: So reporting this story helped you understand why people get kind of stuck in the cycle of the criminal justice system?
ML: Yeah, it feels like something out of a Kafka novel. It's paperwork on paperwork. I'm a programmer, a data analyst, I have training as a lab scientist, and it was hard for me to parse what time the person I was reporting on was even supposed to show up to court. There are tremendous barriers. And on top of that, people are just trying to survive. Every minute you're spending trying to disentangle yourself from the criminal legal system is a minute you're not spending getting yourself out of homelessness.
SM: When people listen to this, they might ask, "So what do we do about it?" Do you feel like your reporting found any kind of strategies to improve the situation? 
ML: [There's] one concrete thing I'm excited about, and it's still not perfect, but it's something San Francisco has done. They have the same problem as Portland: Somebody is cited for camping or a really low-level crime. They're unhoused. They're supposed to come to court. They don't. They may not remember when the court date is or they may not have a phone or anything to track time. So they don't show up. And then the judge issues a warrant for failure to appear. Then they could be arrested, they're brought in, they have a new court date, they failed to appear and so on and so on.
San Francisco ended that practice. That doesn't erase the underlying charges – you're charged with camping, that remains – but you're not going to get these cascading "failure to appear" warrants. They recognize that, like the evidence showed, it wasn't working. This is a costly and ineffective response that our region is having to this issue. So we can stop that. What is the point of the criminal legal system? It's not to rack up fees. It's not to continue arresting people. So what are we spending our time and money on?
Additional Reading
How Journalists Tracked Down Missing Data to Change the Conversation on Homelessness
10 Tips for Investigating Police Misconduct
How They Did It: Building a Database of Police Use of Force in the US
---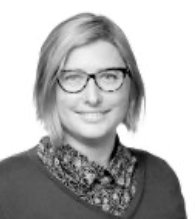 Sarah Mirk is a digital engagement producer for Reveal. A GIJN member based in California, Reveal produces a podcast and radio show, a weekly newsletter and narrative, visual and data reporting. Mirk is also the author of several books and "Guantanamo Voices," a collection of illustrated oral histories of the world's most infamous prison. She's based in Portland, Oregon.