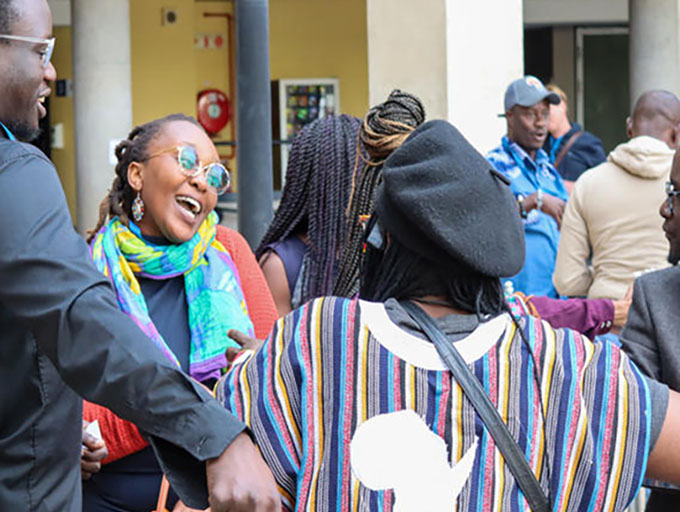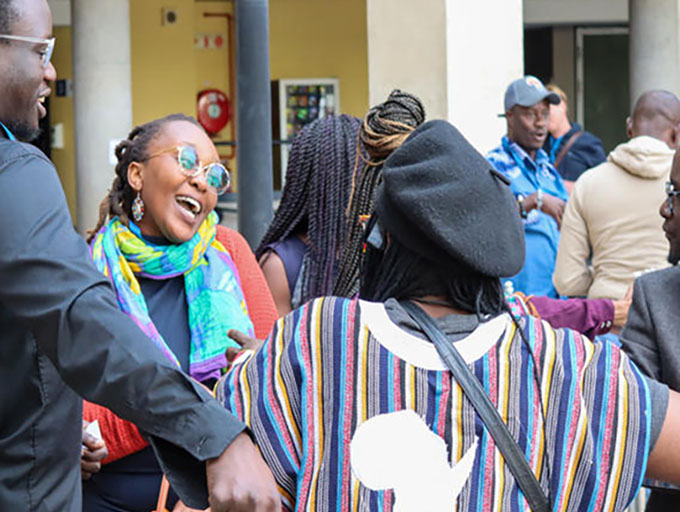 If African investigative journalism wants to tell diverse stories, it needs diverse storytellers. In particular, women have long been underrepresented in the field, which has significant ripple effects on the African media's ability to tell stories that reflect the needs and concerns of its readership. That was the consensus of a panel delivered to a packed room entitled "Mainstreaming Women's Voices in Investigative Reporting" at the African Investigative Journalism Conference in Johannesburg on October 31.
"If the media reflects it, it exists. If the media does not challenge it, it will continue to exist," said Adenike Aloba, the managing editor of Dataphyte, a Nigerian media research and data analytics company.
Aloba was one of four panelists leading a discussion on how and why African investigative journalism has often failed to treat women as essential to the field at every level, from newsroom leadership to reporting to sourcing. In addition to Aloba, whose organization has chronicled the paucity of women as journalists and sources in Nigerian investigative journalism, the panelists included Sandrine Sawadogo, a decorated investigative journalist from Burkina Faso, Catherine Gicheru, a Kenyan investigative reporter and editor who is founder and director of the African Women Journalism Project, and Motunrayo Famuyiwa-Alaka, CEO of the Wole Soyinka Centre for Investigative Journalism in Nigeria.
"Society is not made up of men only, and if you only see stories about men, it's like you're blinded in one eye," Gicheru said.
Working across East and West Africa, the panelists said that there was no one-size-fits-all solution to amplify women's voices and promote their participation in the field. But they all agreed that change begins with the culture of news organizations themselves.
"If the media tells the rest of the world, this is how you should be… and you're not equal in your newsrooms, how do you deal with that?" asked Famuyiwa-Alaka.
Dataphyte has identified that, in Nigeria, newsroom leadership as well as the boards of major media houses are overwhelmingly male dominated, with women making up a quarter or less of those in positions of power.
As a woman who is the managing editor of a media organization, "I am rare," Aloba said. And that means she often has to fight just to be considered an equal among her colleagues. "I cannot count the number of meetings I've gone to where people have spoken over my head."
That kind of imbalance at the top, in turn, makes women working in investigative journalism more vulnerable, since their particular needs as reporters are often not considered by their editors. Sawadogo recounted an instance in which she met a male source at a restaurant after work hours. If she had been a male journalist, she said, that would have been a non-story. But because she is a woman, photographs of her and the source began circulating on WhatsApp, with the Burkinabe rumor mill churning about what the two had been doing together.
"There are many consequences for a woman" that don't exist for male reporters or sources, she explained. So she makes certain that when she works with female sources or whistleblowers, she is clear and upfront on the potential consequences that being in the public eye could have on their private lives. "I ask them, are you sure [you want to take this risk]?" she said.
Too often, the panelists said, women are excluded from those conversations altogether by what Aloba called "benevolent sexism" — where male editors don't want to put female reporters at risk, or assume that they won't want to be on the frontlines of risky investigations.
"There's not a… bullet that says man and another that says woman," Gicheru pointed out. "The only thing our editors can do is try to protect us all."
And bringing more women into the field of African investigative journalism isn't just a matter of justice — there's also a business case. "If you're not targeting us" as readers,  Gicheru asked, "why should we support you?" Especially in investigations, she added, the story often becomes about "shock and awe" over people in power doing dirty things. "But what about showing how that theft affects people's real lives, and putting women at the center?"
Media organizations also have the power to help move the needle on who is seen as an "expert" by including different voices in their investigations, the panelists said. "We think if a woman is not titled, not in a high position, then she's not authoritative," Aloba said. "The only way we can improve the pool of women who are experts is to move away from titles and instead ask, does she know what she's talking about? Does she have expertise?"
For male journalists who want to help make change in the field, Aloba suggested consulting a wider range of colleagues to help shape and refine story ideas. "Pull together a diverse team — not just people who look like you, and ask: 'Am I missing anything?'"
The answers, she said, have the power to change the narrative.
Additional Resources
Resources for Female-Identifying Journalists – A GIJN Guide
What Diversity Looks Like in Investigative Newsrooms Around the World
GIJN's Updated Resources for Women Journalists
---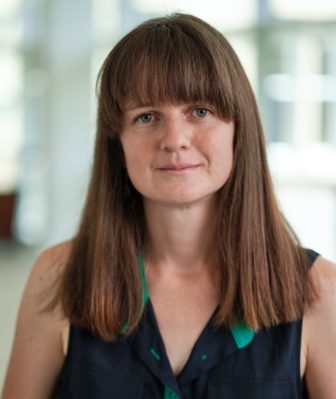 Ryan Lenora Brown is a freelance journalist based in Johannesburg, South Africa. She has reported for such international publications as The Washington Post, The New York Times Magazine, and The Guardian, and from 2017 to 2022, was Johannesburg Bureau Chief for The Christian Science Monitor.