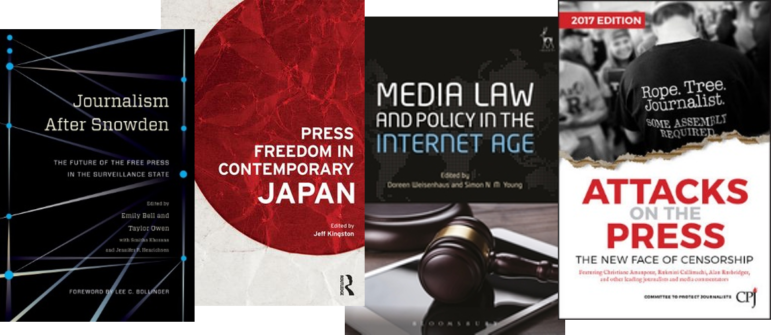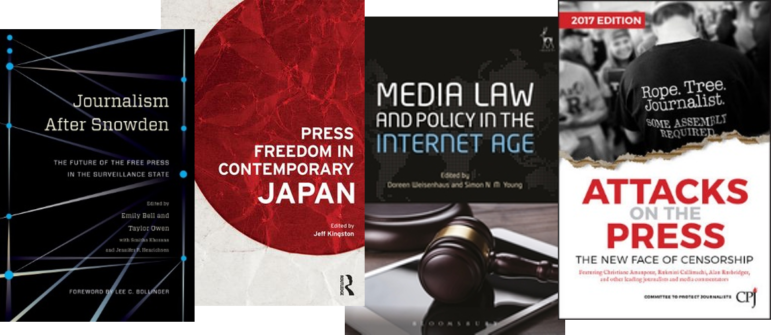 GIJN Bookshelf: Snowden & Surveillance, Attacks on the Press, Internet Law, Japan
At GIJN we're fortunate to receive various books on the state of the news media, investigative reporting, and freedom of information. Here are a few of the more interesting volumes to come across our desk in recent weeks: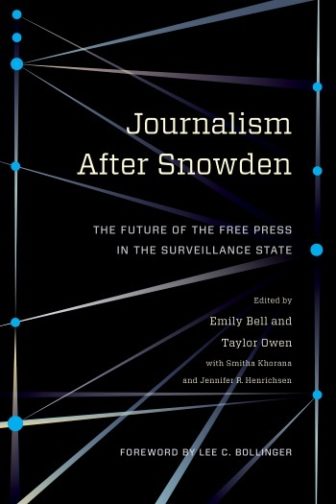 Journalism After Snowden: The Future of the Free Press in the Surveillance State is an anthology by media thought-leaders on where we're headed. It includes chapters by NSA whistleblower Edward Snowden; Alan Rusbridger, former Guardian editor-in-chief; ex-New York Times editor Jill Abramson; journalist Glenn Greenwald; dean of Columbia's Graduate School of Journalism Steve Coll; and internet and society scholar Clay Shirky.
Attacks on the Press 2017: The New F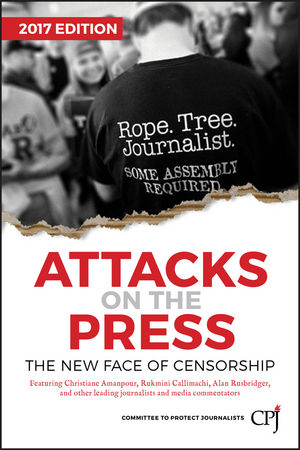 ace of Censorship is the annual report by the Committee to Protect Journalists. This year's compilation makes for a disturbing read, with a chronicle of attacks, censorship and other threats directed at the world's besieged news media. Attacks are being applied in both familiar and unconventional ways, from governments and oligarchs to terrorists and organized crime.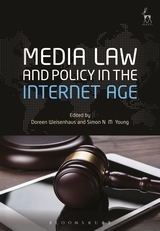 Media Law and Policy in the Internet Age is a compendium by legal experts on how media law is changing worldwide. This scholarly volume is edited by Hong Kong University professors Doreen Weisenhaus and Simon Young, and takes a comprehensive look at how the internet is rapidly changing media law. Chapters deal with China, Singapore, Canada, the UK, the Philippines, Australia and elsewhere.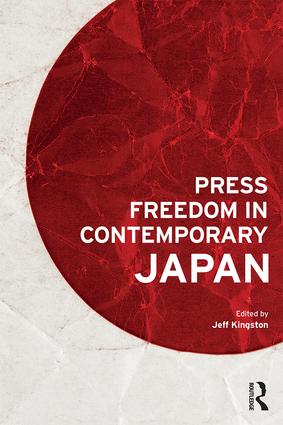 Press Freedom in Contemporary Japan is an anthology on growing press constraints in the world's third largest economy. Scholars and journalists examine how the resurgence of nationalism in Japan is impacting press freedom, with growing harassment, intimidation and censorship. Also covered: the media's legal landscape, marginalization and manipulation. Includes chapters by Kyodo News' Yasuomi Sawa and former New York Times bureau chief Martin Fackler.