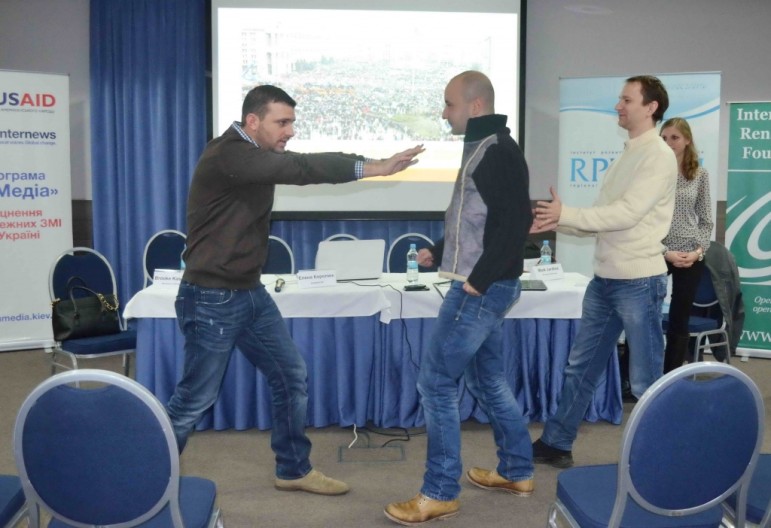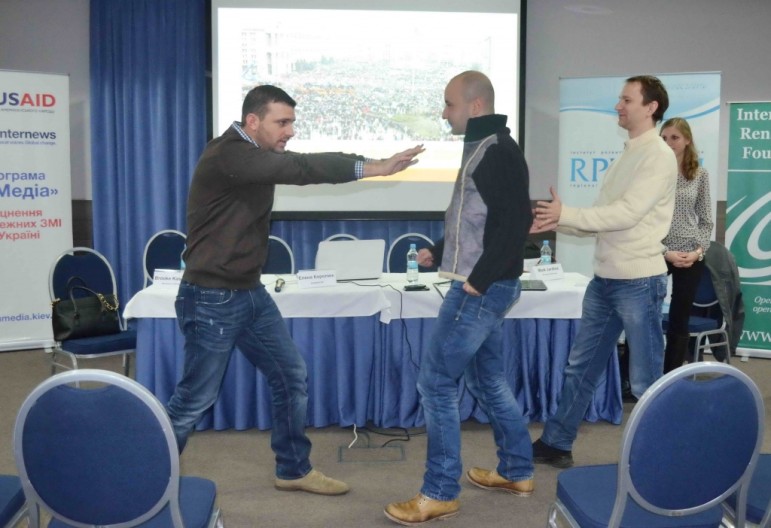 From the Global Investigative Journalism Conference in 2011 to the groundbreaking YanukovychLeaks project this year, Ukraine has become a key link in international investigative reporting. So it should be no surprise that the annual Ukrainian investigative journalism conference is growing into a regional event.
The latest gathering, held December 5-6 in Kyiv, attracted 136 journalists from 10 countries, including Russia, Azerbaijan, Belarus, Bosnia, Kyrgyzstan and Tajikistan. Called "Investigative Reporting in Ukraine and Europe: Achievements, Obstacles and Development Opportunities," the conference was organized by the nonprofit Regional Press Development Institute, a GIJN member, and supported by the "U Media" project of the Internews Network, the International Renaissance Foundation, and the Danish project SCOOP.
The conference, now in its sixth year, has become a core event for Ukraine's vibrant investigative journalism community. "The main goal of the event remains unchanged," says Kateryna Laba, executive director of the RPDI. "It is to gather investigative journalists for professional communication, discuss issues, present innovative practices and thus promote investigative journalism networks in Ukraine and Europe. But this year we went further and offered something new. Taking into account the challenges, current topics and conditions under which many journalists work, we decided to pay special attention to safety in its various aspects."
Some conference sessions focused on digital security, others on physical security for those working in hostile environments. Still other sessions looked at psychological security and post-traumatic stress disorder; those were conducted by Mark Jardina from Internews and Bruce Shapiro from the Dart Center for Journalism and Trauma. Journalists Tatiana Rykhtun, Valentyna Samar and Alex Matsuka – from the conflict-torn regions of Crimea and Donbass — shared their practical experience of working in hostile environments and under threat.
The conference concluded by issuing a joint letter to the Azerbaijan embassy to Ukraine, protesting the imprisonment of colleague Khadija Ismayilova. The letter was signed by 45 journalists.