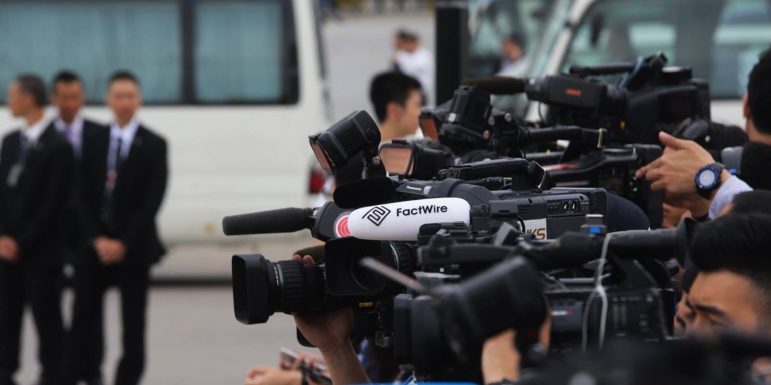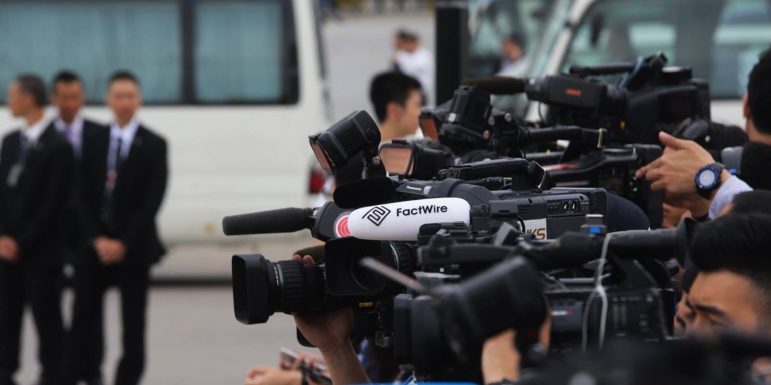 In an age when trust in the media is in peril, FactWire crowdfunded $600,000 when it started out in 2016 with the promise of a simple vision — investigative journalism based on fact, not opinion, and not beholden to business or political interests of any kind.
Taking his cues from the likes of AP, Reuters and AFP, founder Don Ng decided to build a wire service that would provide the press and people of Hong Kong with unbiased, investigative reporting that he says the city's mainstream media is increasingly shying away from.
In doing that, Ng got rid of long-established newsroom hierarchies, populating his team with only journalists and getting them to peer review and edit each other.
The result is a back-to-basics news service that focuses on investigations, no-frills writing and reporting, and one that prioritizes serving people via its wire clients rather than creating beautifully designed content, chasing viral stories or obsessing over traffic goals.
In other words, there should be no reason for FactWire to succeed, considering everything it does goes against the grain of what everybody "knows" about digital journalism today. But yet, it does.
I met Don Ng to find out what makes this unique organization tick, and how FactWire has found success at a time when many news companies are struggling to stay afloat.
Why did you start FactWire?
I was watching the Occupy movement in Hong Kong a few years ago and saw protesters chase a TV reporter and try to hit him. They weren't happy because they felt the news organization he was with was not fairly reporting the news.
I had never seen that at that point in my career, and I began to wonder why the credibility of our reporters had become so damaged that citizens of Hong Kong didn't trust them anymore.
I concluded it was because some newsrooms were no longer regarded as fair and independent.
So I thought if I am going to do something that can win trust in the press again, I need to start a newsroom that can function independently, with money funding that newsroom not coming from a businessman.
At first I thought it would be an uphill battle. But after several months of operations, 99 percent of Hong Kong's media — online and mainstream — subscribed to FactWire. It was unbelievable.
Each time FactWire publishes articles, almost 99 percent of Hong Kong media use them. Even the pro-China press sometimes uses our investigations, depending on the subject.
Why has the take-up been so good? What was the gap you filled?
In Hong Kong's press, there is self-censorship because of politics and business. Most press don't initiate or start investigations by themselves because of sensitivities. But if people like FactWire have an investigation, they will use it because they can say it's a FactWire investigation, not theirs.
I always say the Press Freedom Index published every year is misleading. It's not the freedom of press in Hong Kong that's been dropping all the way since 1997 — the index should be on press self-censorship, which is getting worse and worse and worse.
Why is self-censorship so bad now? What changed?
One is the businesses of businessmen who own the press. Before '97, they didn't have so many business interests in China. They didn't see China as a big market, and China was still not part of Hong Kong's government.
After '97, China became a huge market for the businessmen behind the press. Most of them have big investments in China, so they have to listen to China, they have to take care of their business interests, make sure the reporting doesn't anger any of their business partners in China. So many interests.
The government is no longer the UK, it's now Beijing. So they also have political considerations.
And that's how self-censorship comes. Most businessmen use the press as their business tool rather than public service.
As a media business, how hard is it to operate in Hong Kong? What are the challenges you face?
It's difficult in terms of cost, because we don't offer cheap salaries for investigative reporters. Rent for office space is expensive in Hong Kong too. Some people have offered us a free office, but we've declined because we want to stay independent.
So far there is no revenue. We rely on people's donation for operations.
The product we sell is not the articles. It's the mission. People pay or donate money not to read our articles; they want an independent organization like this and to keep it running as long as the mission is still there. And that is how we are surviving.
There have been internal discussions among the reporters, (about) whether we should push more human interest stories that can appeal to more people in order to get more readers, or whether we should try to put up a paywall.
In the end, they found that people don't really pay for you because you write beautiful articles. In Hong Kong, if you're looking for beautiful articles, there are many, many websites that provide this service.
But people still donate money to us because they want us to stay where we are, be who we are.
We are trying to grow monthly sponsors. There are now 252 monthly sponsors at $25 each per month.
If that trend can grow upwards, we can be stable, get more reporters, grow upwards and produce more stories. And from that point we can produce more business models, like corporate subscriptions or newsletters.
Otherwise, it will remain a free public service, relying on public sponsors.
Besides investigative journalists, what are the other job roles in your company?
We have seven reporters and one researcher. Two of the reporters are bilingual English-Chinese writers and the others only write in Chinese. There is no editor. For stories, reporters take on different roles. One writes, one edits, one fact checks. So, actually, all of them edit the stories and come out with the final version. It's a form of a collective newsroom.
So who runs the operations?
It's an experimental newsroom, where the reporters manage themselves. There is no boss. For editorial decisions, they will vote. If there is too much argument on a certain story, the majority will rule. For management, they will listen to my advice. Like, whether we are going to change office, or whether we are going to cut staff.
What is your role, then?
I promised during crowdfunding that I would not be employed by FactWire. I am just a spokesman, fundraiser and public face, because most of the reporters don't want to go public. I'm not taking part in daily operations. I have a meeting with them maybe once a month, and if they need advice, I will be there.
Most companies in the digital space measure success by traffic. What are the measures of success for FactWire?
One is the pickup rate of our stories. The other is Facebook reactions from readers.
Most Hong Kong readers reach FactWire stories through their media outlets, not our website. So the traffic for the website is very low. We only publish the story on the site about six, eight or 10 hours later than our wire services.
And because FactWire doesn't rely on advertising and click rates, it doesn't really matter. What matters is how many media outlets pick up our story.
What kind of tools does your team use to do its work?
Whatsapp and Telegram, which are publicly posted on the website and Facebook. Most people use these to send tipoffs and information. And, of course, their own network of sources.
It's very traditional old-school journalism. Most of the time, they go out to the field to meet people or wait for people. Sometimes people don't want to meet, so they wait for weeks. Many weeks spent outside people's offices.
They go out to get documents, they send emails to government departments, request information that has been declined by government offices. Most of the time it's this kind of stuff.
---
This post first appeared on The Splice Newsroom website and is reproduced here with permission.

Marc Lourdes is a journalist and formerly CNN Digital Asia director. He previously worked at Yahoo! for five years and spent more than a decade as a journalist, working at publications like The Star and New Straits Times in Malaysia.