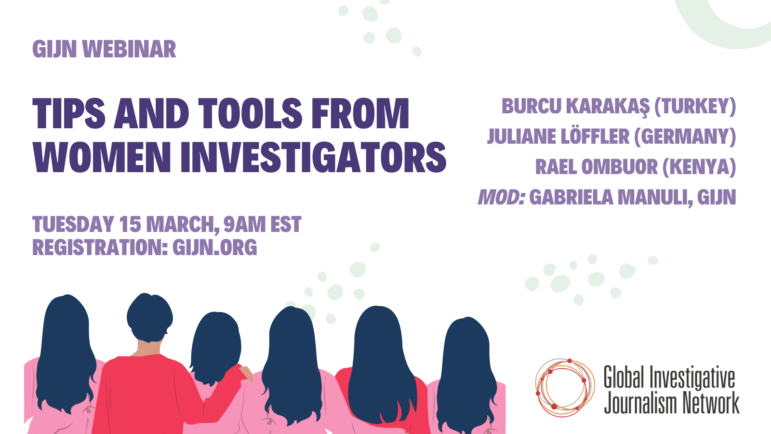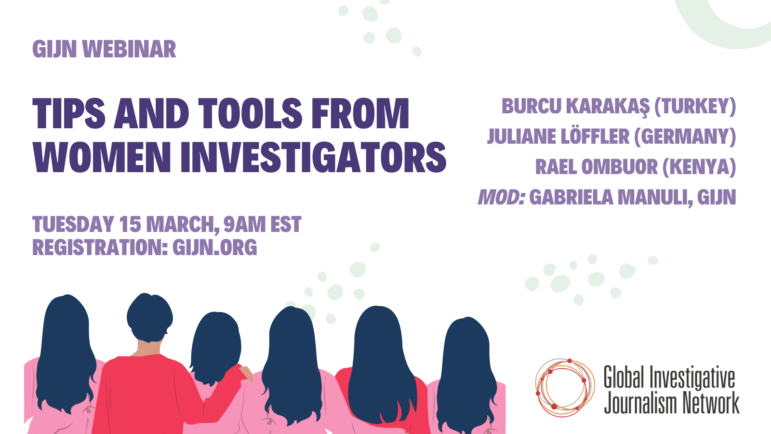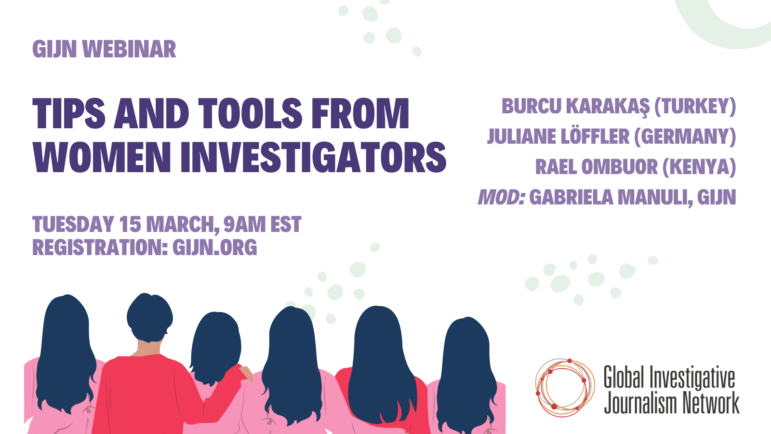 Investigative journalism historically has been dominated by men. In the last decade, however, a growing number of women reporters have entered the field, leading to a wider range of issues being investigated. Women dig into traditional topics like corruption and crime, but they also are investigating discrimination, gender-based violence, health care, and education. Yet women muckrakers face a whole series of additional challenges because of their work, including online sexist attacks and harassment. 
In this GIJN webinar, we bring together three journalists who will offer resources and tips for investigating issues that directly affect women, and that have historically been under-reported. They will offer tips and tools to reporters working in very different contexts, share their advice, and suggest important areas that need to be investigated. 
Burcu Karakaş, based in Istanbul, is Turkey correspondent for Germany's international broadcaster Deutsche Welle. Her reporting focuses on human rights, migration, free speech, and gender issues. She was previously an independent investigative journalist.
Juliane Löffler is an editor at Der Spiegel in Berlin. She formerly worked as senior reporter at BuzzFeed News Germany and as online editor at weekly newspaper der Freitag. Her work has been published in The Guardian and Suhrkamp, among others. 
Rael Ombuor is a journalist based in Nairobi, Kenya. She has produced, reported, and written for international news outlets across Africa. Her work has appeared in Voice of America, The Washington Post, openDemocracy, and digital portal NBC OUT.
The moderator is Gabriela Manuli, GIJN's Deputy Director.
Watch our Twitter feed @gijn and newsletter for details on future events.
Date: Tuesday 15 March 2022
Time: (What time is it in my city?)
9:00 AM (Washington, DC, Toronto)
13:00 (London)
14:00 (Berlin, Tunis, Paris)
15:00 (Cairo, Johannesburg)
16:00 (Moscow, Amman, Kampala, Nairobi, Istanbul)
18:00 (Islamabad)
18:30 (Delhi)
19:00 (Dhaka)
20:00 (Bangkok, Jakarta, Hanoi)
21:00 (Hong Kong, Kuala Lumpur, Manila)
22:00 (Tokyo, Seoul)
00:00 March 16 (Sydney)