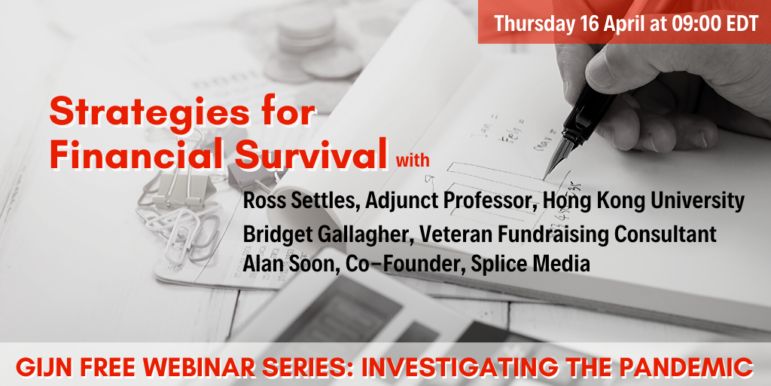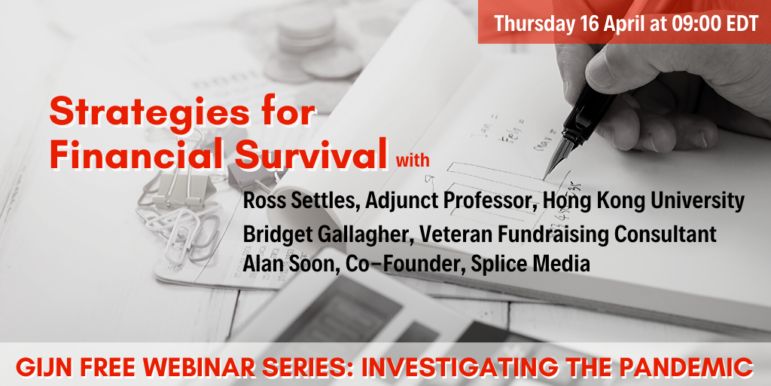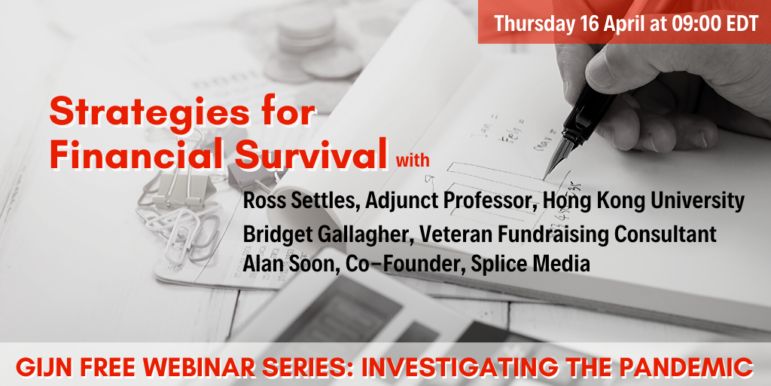 Editor's note: This webinar has now taken place. You can see the recording on GIJN's YouTube channel.
The COVID-19 pandemic is inflicting major financial damage on media organizations worldwide. Managers may find it hard to reverse the fall in advertising revenue, find new grants, or develop membership models. But there are practical measures that can be taken to stem the loss in revenue and survive the economic upheaval at hand.
Three experts will share their practical advice to small and medium-sized media organizations in GIJN's webinar Strategies for Financial Survival: Ross Settles, Adjunct Professor focused on digital media and entrepreneurship at the Journalism and Media Studies Center at the University of Hong Kong, has worked with media companies, large and small, to create the best mix of revenue sources. Bridget Gallagher is a veteran fundraising consultant providing advice and support to US and international media clients. Alan Soon is CEO of Splice which supports media start-ups in Asia, and advises both commercial and nonprofit media on sustainability and revenue.
This one-hour webinar is free and designed for journalists interested in investigating the pandemic. It is the fourth in a GIJN series, Investigating the Pandemic. Watch our Twitter feed @gijn and newsletter for details of coming programs.
About the speakers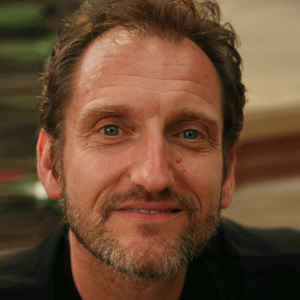 Ross Settles is an adjunct professor focused on digital media and entrepreneurship at the Journalism and Media Studies Centre of Hong Kong University. He brings almost two decades of experience working in strategy, marketing and product development for media companies in the US and East Asia.

Bridget Gallagher provides fundraising strategy, implementation assistance, and counsel to US and international clients working in media, information access and civic participation. A 15-year veteran of the nonprofit sector, Bridget began working with non-profit media projects via the Center for Public Integrity, one of the nation's oldest nonprofit newsrooms.

Alan Soon is the co-founder of Splice Media. He has worked in radio, television, news wires, magazine, and online across Asia. He started his career as a reporter and grew into other operational roles at Bloomberg, CNBC, Kyodo News, Star TV and Channel NewsAsia. He eventually led one of the largest digital news teams in the industry as Yahoo's Managing Editor for India and Southeast Asia.