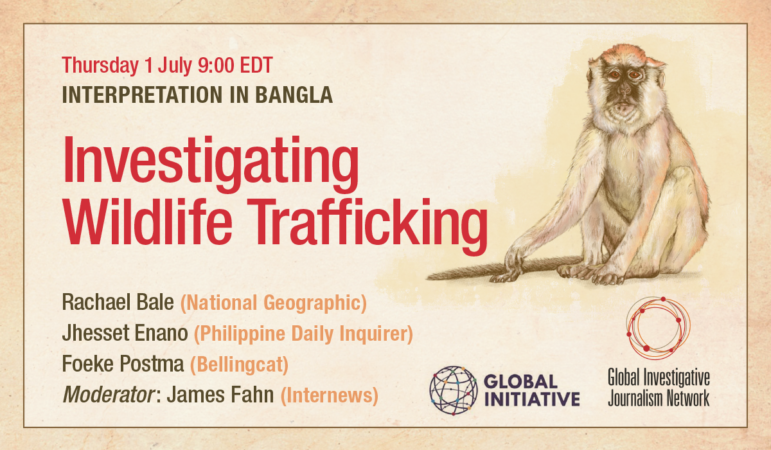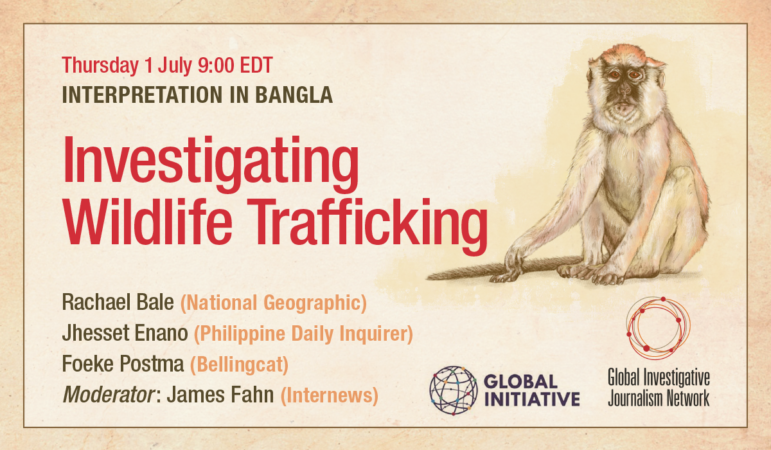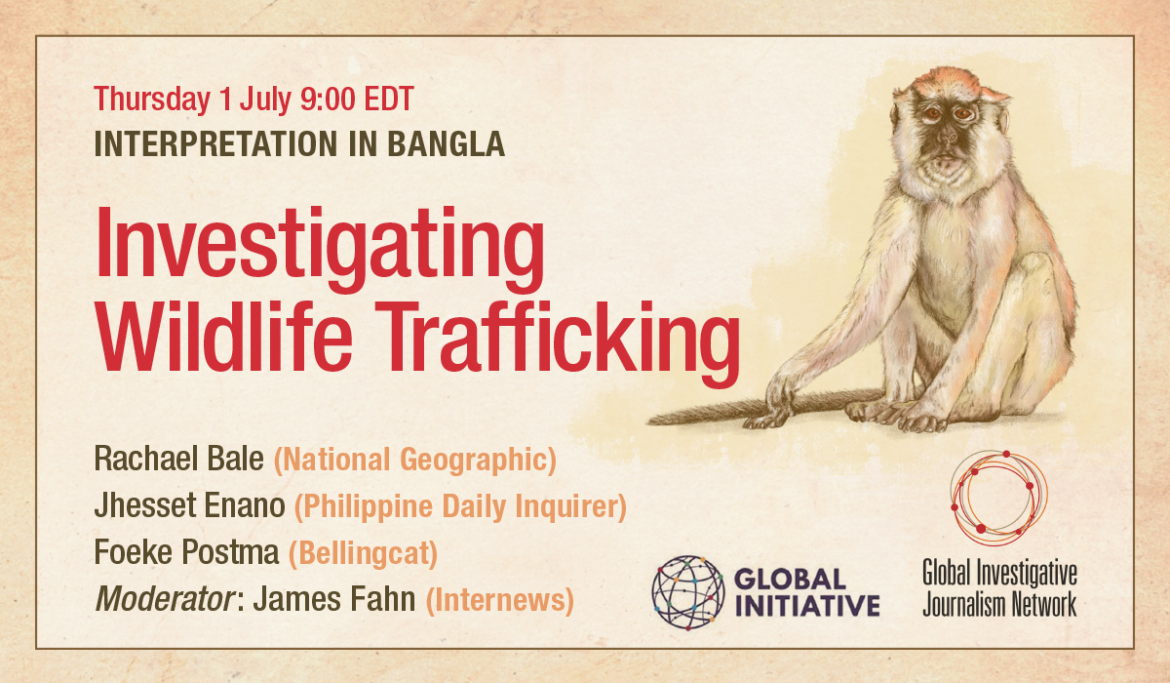 Editor's note: This webinar has now taken place. You can see the recording on GIJN's YouTube channel.
One million animal and plant species are now threatened with extinction, according to a 2019 United Nations report. The illegal trafficking of wildlife is damaging biodiversity worldwide and contributing to the spread of zoonotic diseases, caused by germs that spread between animals and people. 
Wildlife trafficking is global and hugely profitable, with opportunities for investigation in many countries. From digging into corruption and criminal networks to exposing disinformation about the "healing" properties of products derived from wildlife and documenting how poverty drives poaching, the potential for investigative reporting is vast. 
In this GIJN webinar, we bring together four senior reporters who will offer tips on investigative stories and research tools, as well as how to cover trafficking at its source, follow its trade, and use social media to investigate.
Rachael Bale is executive editor of the Animals Desk at National Geographic. She also manages, and occasionally reports for, Wildlife Watch, National Geographic's investigative reporting project focused on wildlife crime and exploitation.
Jhesset Enano is a reporter for the Philippine Daily Inquirer, an English-language newspaper in the Philippines. Her reporting focuses on the environment and natural resources, zeroing in on issues such as climate change, wildlife trafficking, and natural disasters.
Foeke Postma is a researcher and trainer at Bellingcat. He has a background in conflict analysis and resolution and is particularly interested in environmental, military, and LGBT+ issues.
The moderator is James Fahn, executive director of Internews' Earth Journalism Network and a lecturer on environmental reporting at the School of Journalism at the University of California at Berkeley.
With this webinar, GIJN is releasing a major new reporting guide, "Investigating Wildlife Trafficking," aimed at journalists seeking to report on this multi-billion-dollar market.
This webinar is being produced in partnership with the Global Initiative Against Transnational Organized Crime.
Watch our Twitter feed @gijn and newsletter for details on future events.
Date: Thursday 1 July 2021
Time:
9:00 AM (Washington, DC, Toronto)
14:00 (London, Tunis)
15:00 (Berlin, Cairo, Paris, Johannesburg)
16:00 (Amman, Moscow, Kampala, Nairobi, Istanbul)
18:00 (Islamabad)
18:30 (Delhi)
19:00 (Dhaka)
20:00 (Bangkok, Jakarta, Hanoi)
21:00 (Hong Kong, Kuala Lumpur, Manila)
22:00 (Tokyo, Seoul)
23:00 (Sydney)