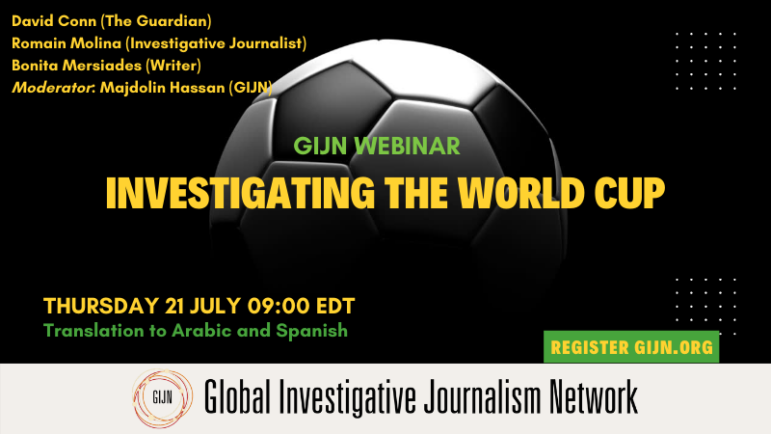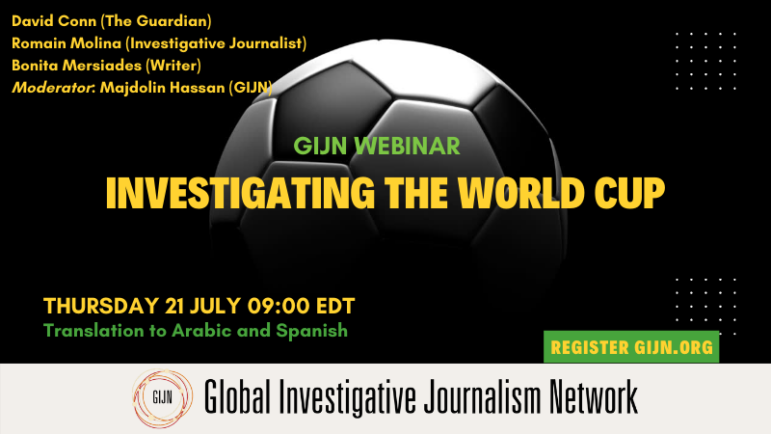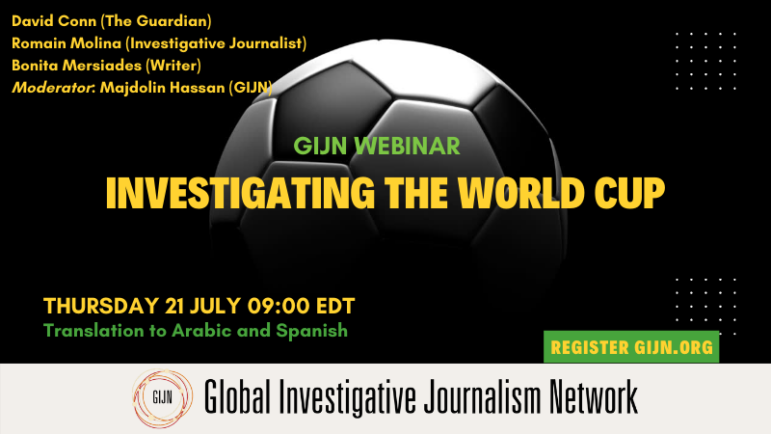 Football (soccer to Americans) is the world's most popular sport and the World Cup one of its highlights, anticipated by millions, even billions around the globe. The next World Cup takes place in November-December this year in Qatar, based on a decision made in 2010 by football's governing body, FIFA (the International Federation of Football Associations). But FIFA has been wracked by scandal for years – from bribery and fraud to money laundering – while Qatar, an Arabian Gulf monarchy, has come under fire for human rights abuses.  
In this GIJN webinar, we bring together two senior journalists and a writer with broad experience in digging into football's questionable practices.​​ They will offer tips and resources for investigating sports organizations, following the money on football, and where the stories will be on the World Cup and Qatar this year. 
David Conn writes for the Guardian. He's won UK sports news reporter of the year three times, and sports journalist of the year in the British Journalism Awards. David has been a key part of the Guardian's coverage of FIFA. He is the author of "The Beautiful Game?" and "The Fall of the House of FIFA".
Romain Molina is an investigative reporter specialising in football. He has contributed to The Guardian, the New York Times, CNN, the BBC and Le Temps. He is the author of six books, including "The Beautiful Game" and "La Mano Negra", which denounced large-scale mafia corruption in the world of football.
Bonita Mersiades is a writer, author, and publisher at Fair Play Publishing and founder of the Football Writers' Festival. She is a FIFA whistleblower who lifted the lid on corruption and mismanagement within world football administration years before the FIFA arrests in May 2015. A former executive with the Football Federation Australia, she is a long-term advocate for change in FIFA.
The moderator is Majdolin Hassan, GIJN's Arabic editor.
The webinar will include Arabic and Spanish interpretation.
Watch our Twitter feed @gijn and newsletter for details on future events.
Date: Thursday 21 July 2022
Time: 9:00 AM EDT – What time is it in my city?