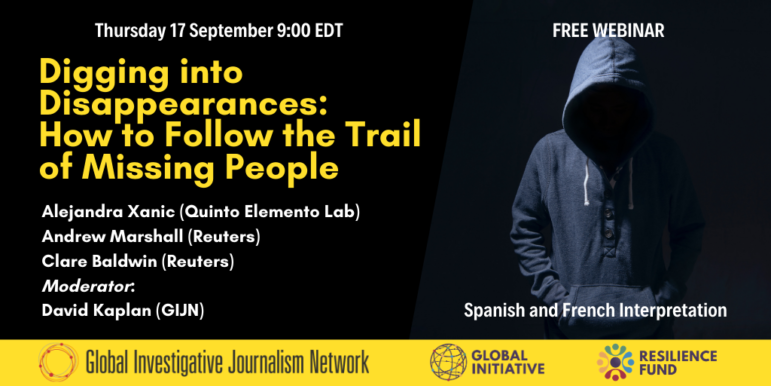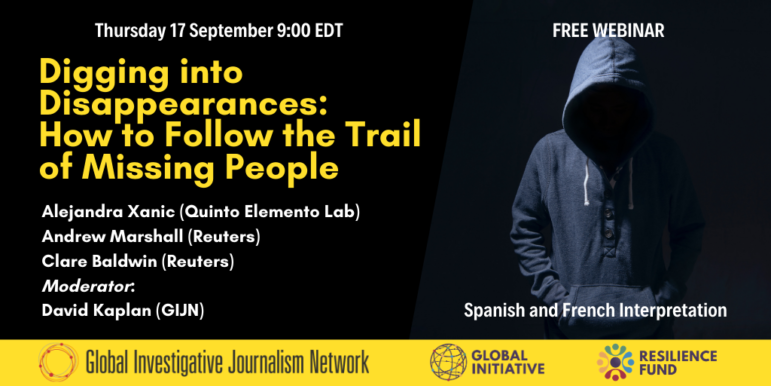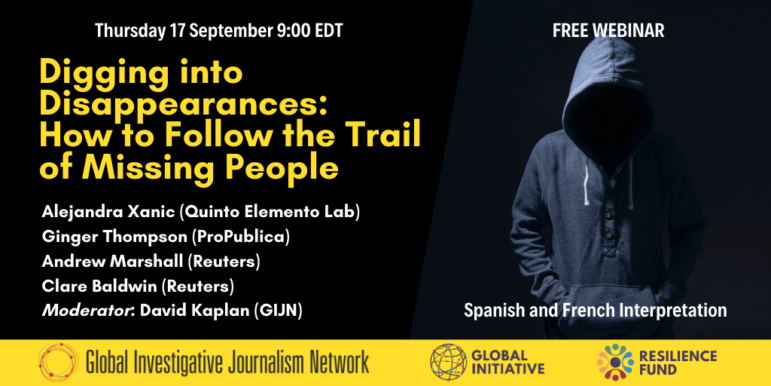 Editor's note: This webinar has now taken place. You can see the recording on GIJN's YouTube channel.
Millions of people go missing every year. Some vanish of their own accord, but many are victims of organized crime, security agencies, and criminal states. Journalists play a key role in investigating these disappearances, but the work is difficult, dangerous and often harrowing. In the final webinar of the GIJN series, Digging into Disappearances, we will hear from four senior journalists who have investigated notable missing persons cases related to criminal organizations and criminal conduct. They'll do a deep dive into specific cases in Mexico and the Philippines, and share their tips and strategies.
This webinar will be moderated by David E. Kaplan, Executive Director of the Global Investigative Journalism Network. Kaplan investigated criminal organizations for over 20 years for major media. His books include Yakuza, on the Japanese mafia, and Fires of the Dragon, on the murder of Chinese-American journalist Henry Liu.
The webinar will also be offered in French and Spanish.  
This series, Digging into Disappearances, also includes the following webinars:
This series is in partnership between the Global Investigative Journalism Network and the Resilience Fund of the Global Initiative Against Transnational Organized Crime.