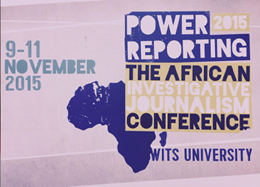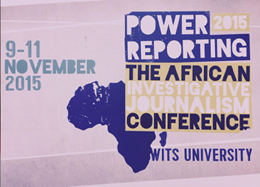 Global Investigative Journalism Network members have voted to hold the next Global Investigative Journalism Conference for the first time in Africa.
GIJN's member groups also voted to re-elect the current seven board members who were up for election this year.
The conference will be held in Johannesburg in 2017, hosted by the Investigative Journalism Workshop, a GIJN member based at the University of the Witwatersrand and the sponsor of Africa's annual investigative reporting conference, Power Reporting. In electronic voting this week, the IJW proposal received 31 votes, beating out rival pitches from Arab Reporters for Investigative Journalism (for Amman) and the Global Reporting Centre (for Vancouver), which each received 13 votes.
GIJN is an association of nonprofit and educational organizations that work to further investigative journalism, with 118 member groups in 54 countries. Each organization could cast one vote.
"We're excited that the world's premier international journalism training conference is heading to Africa," said David E. Kaplan, executive director of GIJN. "This demonstrates GIJN's commitment to investigative journalism in the global south, and feeds into plans already underway to help strengthen existing networks and organizations across this vital region."
The GIJN community also voted for continuity by re-electing all seven of its board members up for election. An eighth member will be appointed by the GIJC17 host, Investigative Journalism Workshop. In all, 11 candidates vied for 7 seats on the board.
The re-elected board members are:
Jan Gunnar Furuly (Norway)
Treasurer Marina Walker Guevara (US)
Chair Brant Houston (US)
Paul Radu (Romania)
Fernando Rodrigues (Brazil)
Rana Sabbagh (Jordan)
Mzilikazi wa Afrika (South Africa)
The board members will serve for two years.
The results were announced today at the 9th Global Investigative Journalism Conference in Lillehammer, Norway, co-hosted by GIJN and SKUP, the Norwegian Association of Investigative Journalists. Full election results are available here. For background on the election, see the GIJN website, and for more information, write us at hello@gijn.org.