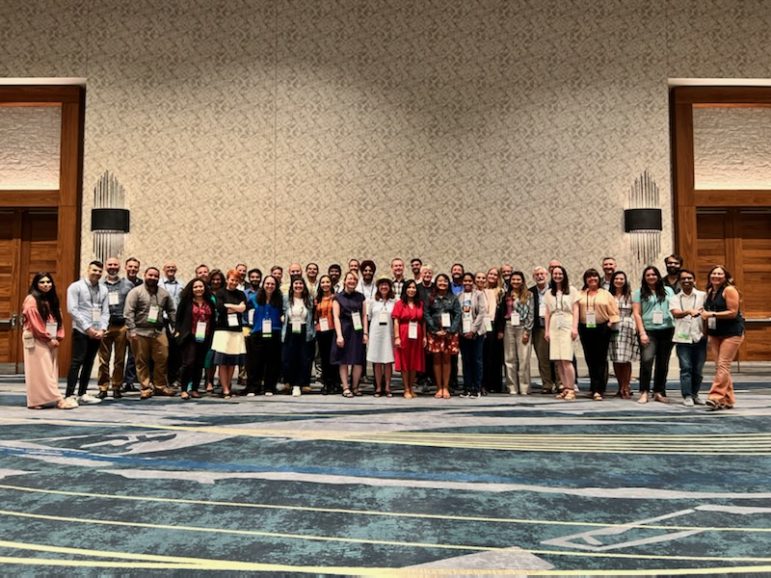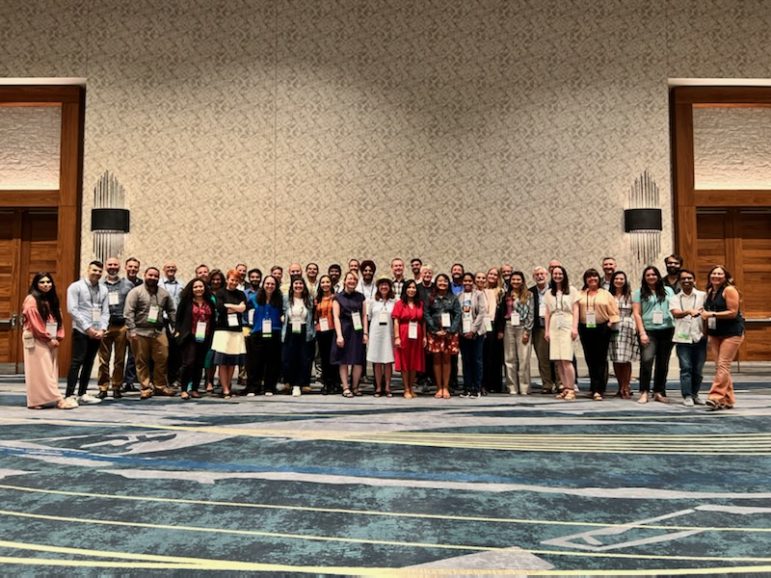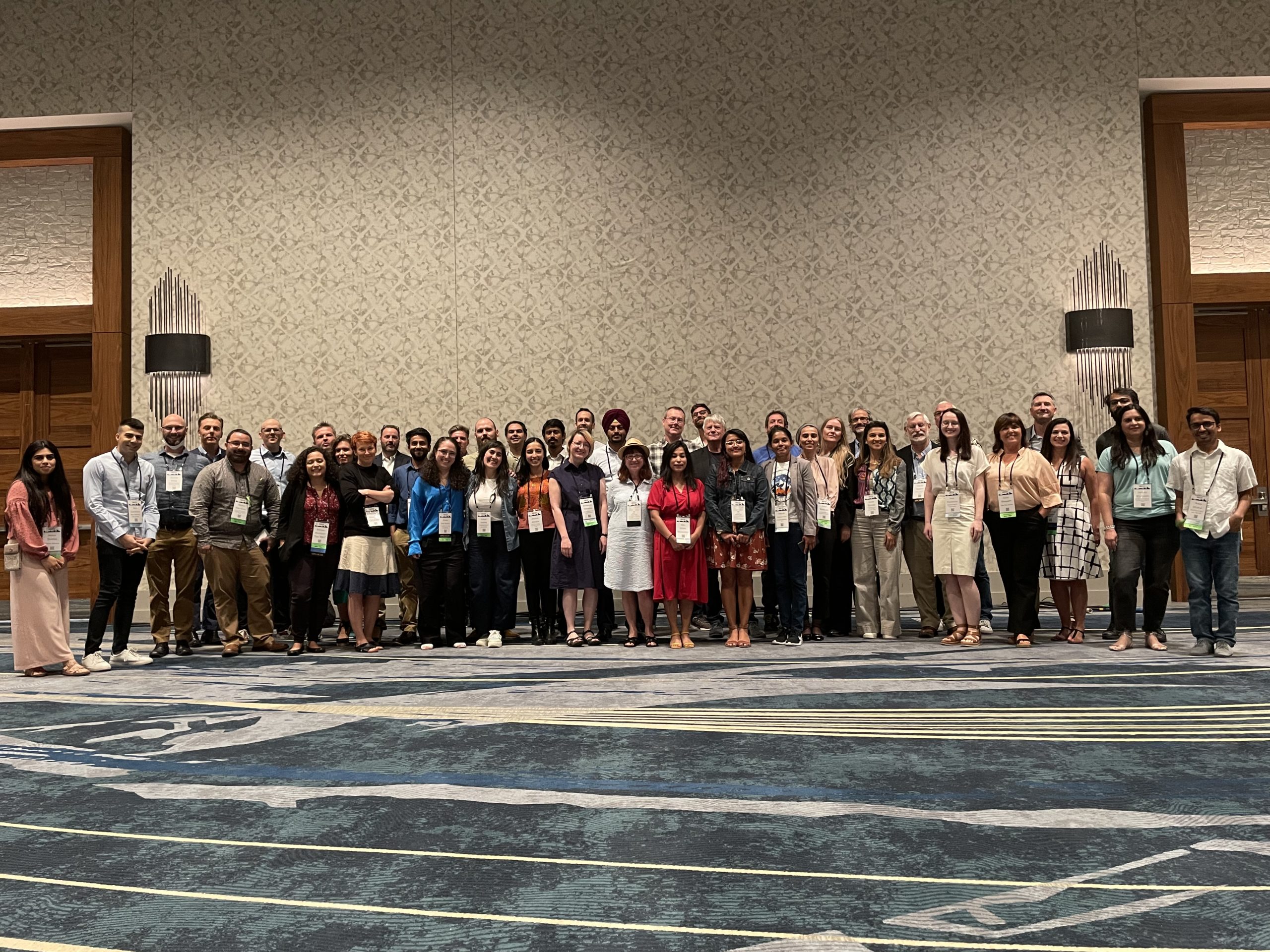 More than four dozen journalists joined members of the GIJN staff at the International Luncheon co-hosted by GIJN, American University's Investigative Reporting Workshop, and Reuters on June 24 at the 2022 Investigative Reporters and Editors conference (IRE22) in Denver, Colorado.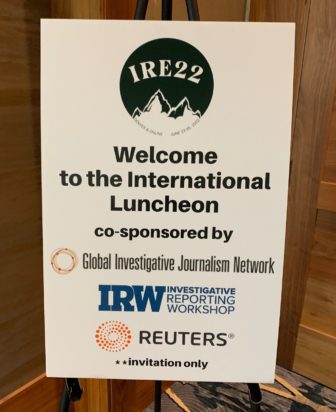 Luncheon attendees came from nearly 30 countries across five continents. Among the places represented: Australia, Taiwan, Nepal, Sri Lanka, India, Bangladesh, Palestine, Russia, Romania, Czech Republic, UK, Denmark, Sweden, Norway, Egypt, Venezuela, Brazil, Ecuador, Guatemala, Puerto Rico, Mexico, Canada, as well as the US. Among those giving remarks were IRE Executive Director Diana Fuentes, GIJN Board Chair Brant Houston, and IRW Senior Editor John Sullivan.
Those in attendance included leaders of many GIJN member organizations: Paul Radu, co-founder of the Organized Crime and Corruption Reporting Project (and GIJN board member); Hoda Osman, executive editor for Arab Reporters for Investigative Journalism; John Bones of Norway's SKUP; the Puerto Rico Center for Investigative Journalism's founding co-director Omaya Sosa and executive director Carla Minet; Emilia Diaz-Struck of the International Consortium of Investigative Journalists; Robert Cribb of Canada's Investigative Journalism Bureau; Mago Torres of the Centro Latinoamericano de Investigación Periodística; and Pavla Holcova of the Czech Centre for Investigative Journalism.
The lunch was a highlight of a series of international events hosted by GIJN at IRE's annual conference, which attracted more than 1400 journalists this year. Executive Director David Kaplan anchored an international roundtable earlier that day, featuring GIJN's Spanish Editor Andrea Arzaba, SKUP's John Bones, and Jenny Lam of Hong Kong Baptist University. Arzaba also hosted an international breakfast for the GIJN Women's Network.
Below is a gallery with photos from the IRE22 international journalist networking event.