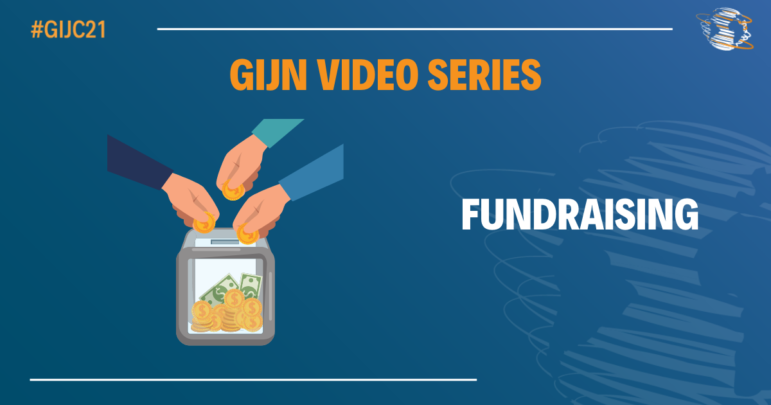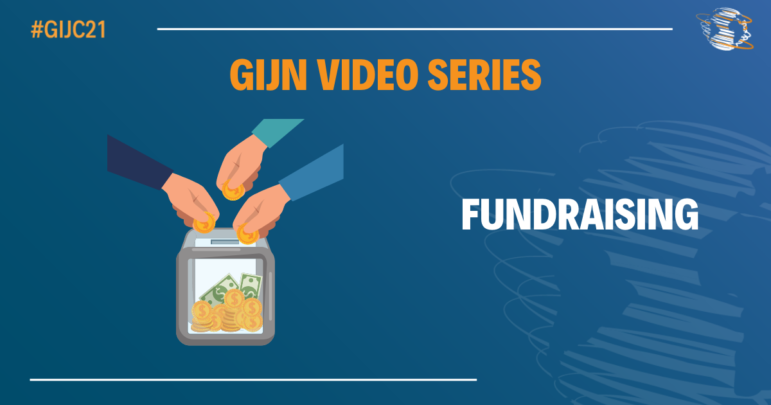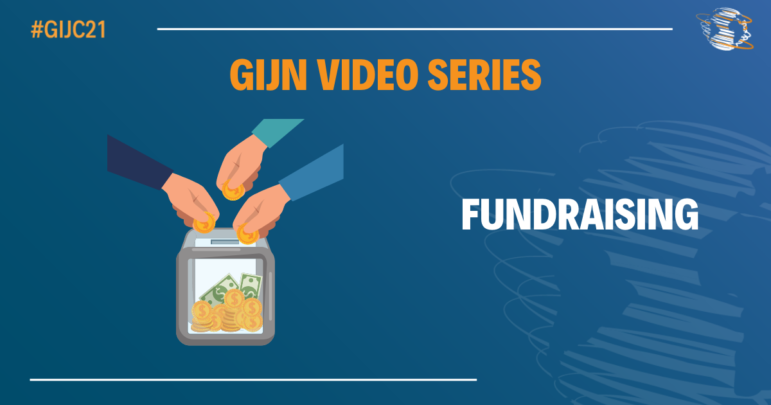 To share best practices and other lessons learned from our last Global Investigative Journalism Conference — GIJC21, held in November — we are releasing a series of full-length videos from the event's many panels and workshops. This is the third installment in the series and focuses on how investigative reporters can fund their investigations, business strategies to support watchdog newsrooms, and tips for fundraising proposals.
Drawing on some of the leading experts in the field, these videos feature advice from experts at Reuters, the Media Development Investment Fund (MDIF), Humanity United, as well as GIJN's development director Caroline Jarboe and consultant Bridget Gallagher.
Fundraising: How to Write a Proposal
You may know how to report an investigation, but do you know how to pitch your work in a funding proposal? In this video, top fundraisers show how to combine your project and mission into a compelling argument for why foundations and other donors should support your work. The video covers how to write about your work in ways that appeal to a funder's passion, as well as how to develop deliverables and evaluation plans for investigative projects.
Fundraising: How to Fund Your Investigation
It's not enough to simply have a great idea or great reporting. You need a team, you need travel, and you need support — and, increasingly, that means you need fundraising. Whether you run a nonprofit, produce documentaries and podcasts, or are a freelancer, knowing how to fundraise is a survival skill for investigative journalists. In this video, with media donors from Australia, Europe, India, and the US, experts discuss what they look for and how to navigate the sometimes arcane world of grants and donations. Includes Liz Baker from Humanity United, Lisa Main from the Judith Neilson Institute, Sunil Rajshekhar from India's Independent and Public-Spirited Media Foundation, and Ides Debruyne of Journalismfund.eu.
Business Strategies to Support Investigative Journalism
Investigative journalism can't survive without sustainable media organizations. Many were hit hard during the pandemic, despite record-breaking audiences. What revenue options are currently the most viable and why? In this video, a panel of journalists and consultants discuss the strategies that work in the real world, from fundraising and membership to commercial revenue. Featuring Gina Chua from Reuters, Claudia Urquieta from Chile's CIPER, Koreel Lahiri from MDIF, and other experts.
Videos from GIJC21 related to organized crime and corruption can be found here, while videos on data journalism can be accessed here. Check back next week for more.
Additional Resources
How Germany's Journalists Built a Crowdfunding Campaign to Save Russia's Meduza
How France's Mediapart Built a Successful News Model Around Investigative Journalism