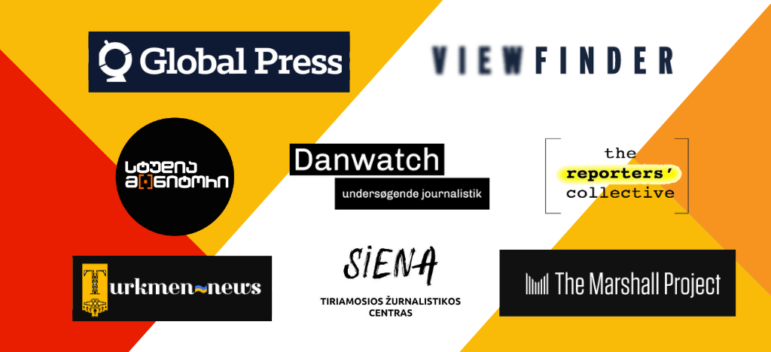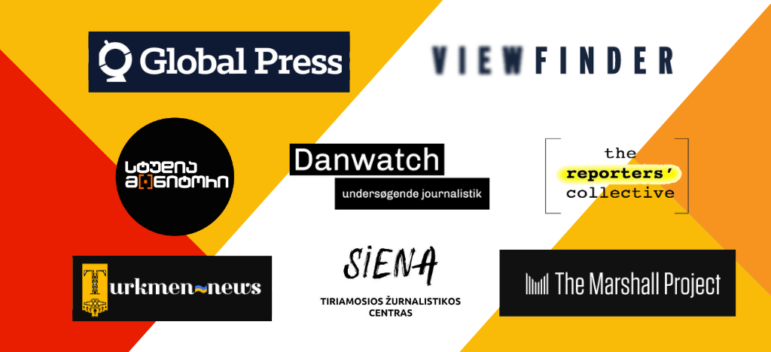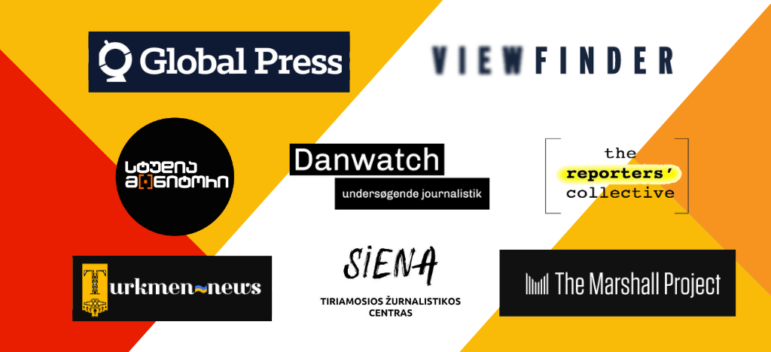 The Global Investigative Journalism Network is delighted to welcome eight new member organizations, spanning four continents: Africa, Asia, Europe, and North America. They include investigative reporting centers, a journalists' collective, and a social enterprise that is building representative newsrooms.
We are especially pleased to welcome our first member from Lithuania and a Netherlands-based exiled group focused on Turkmenistan. Others we proudly add to our network are based in Denmark, the Republic of Georgia, India, South Africa, and the United States.
The new members were approved unanimously by the GIJN Board of Directors on May 30, and were selected from a pool of 46 applicants. These admissions now grow GIJN's global network to 235 member organizations in 89 countries. (For a full listing, please see our membership directory.)
Membership in GIJN is open to nonprofits, NGOs, and educational organizations, or their equivalent, that actively work in support of investigative reporting and related data journalism.
Please join us in welcoming our newest members to GIJN:

Danwatch (Denmark) is an award-winning independent investigative media specialized in global issues. Its journalistic focus is on the impact of countries and companies on human rights and the environment. Danwatch's investigations range from weapons sales and tax havens to textile and food production.

Global Press (US) focuses on training and employing professional female journalists to report issues from the world's least-covered — and most challenging — places. Over the past 16 years, it has recruited and trained over 250 women journalists around the world, and helped them stay safe through an award-winning Duty of Care program.

Siena (Lithuania) is Lithuania's first center for investigative journalism. Siena has contributed reporting to ICIJ's Panama Papers and OCCRP's Troika Laundromat. The group focuses on collaboration, works to improve the quality of journalism in Lithuania, and does joint investigations into corruption, abuse of power, and fraud.

Studio Monitor (Georgia) was founded in 2005, following the shutdown of that country's top rated 60 Minutes TV show on Rustavi 2. To protest against political interference, the show's lead journalists set up Studio Monitor to produce investigative documentaries independently. In 16 years of operation, the group has produced over 200 investigative reports.

The Marshall Project (US) is a nonpartisan, nonprofit investigative news organization that seeks to create and sustain a sense of national urgency about the US criminal justice system. Founded in 2015, the group has won two Pulitzer Prizes, developed new data tools, and impacted public policy with its stories on rape, police dogs, solitary confinement, and more.

The Reporters' Collective (India) is a nonprofit investigative reporting organization focused on covering political economy and governance. The collective collaborates with researchers, data scientists, and experts to produce reportage that is published in media outlets in India and abroad, in multiple languages. Its award-winning stories have sparked debate in India's Parliament and the courts.

Turkmen.News (Netherlands) is an independent media and human rights organization focused on the Central Asia republic of Turkmenistan – one of the most closed and repressive countries in the world. The group is based in the Netherlands but is well connected to networks of sources inside and outside the country. Its investigations have covered nepotism, corruption, and abuses of power.

Viewfinder (South Africa) is a nonprofit reporting center that conducts long-term projects into abuses of power that impact the public interest in such areas as social justice, equality, and redress in post-apartheid South Africa. The group's projects include a Police Accountability Tracker with nearly 48,000 cases on police brutality, killings, and corruption.
Additional Resources
How to Apply to Become a Member of GIJN